They say size matters, and in the case of lighting fixtures, it definitely matters, especially to designers. That's just one of the reasons DMF Lighting has announced the launch of its new iX Series fixtures. The small, 2-inch aperture fixtures are designed to elevate the entire home with modern, quiet ceilings and award-winning design. As part of its longstanding commitment to the channel, the DMF Small Aperture lights allow CI channel integrators to go smaller without compromises in performance, installation, and serviceability.
Homeowners and designers want a quiet ceiling, but current 2-inch fixtures are typically limited to specialty applications. According to the company, its new iX Series Small Aperture solution removes the traditional constraints of 2-inch fixtures allowing integrators to distinguish themselves from contractors by offering a higher quality, premium aesthetic.
The solution offers the performance of larger fixtures and error-free installation utilizing a patented Precision Lock Collar that eliminates over-cutting and ensures a perfectly cut, sharp flange, and installations at a uniform depth. The fixture is also easily serviced as the custom designed driver for this fixture is accessible below the ceiling.
"The iX Series offers all the advantage of a smaller footprint while maintaining strong light output and versatility," says Mike Libman, National Sales Director, Residential Systems, DMF Lighting. "The same housing will accommodate Standard Downlights, Wall Wash, or Adjustable in Round or Square. The one-piece precision crafted metal trims are offered in standard and flangeless mud in or flawless wood application. Trims are easy to install or swap out to create the effect the homeowner is looking for. Additionally, the iX can be installed in both new construction and remodel applications."
DMF is known for its modular approach to maximizing customization. Among the features of the iX Series are: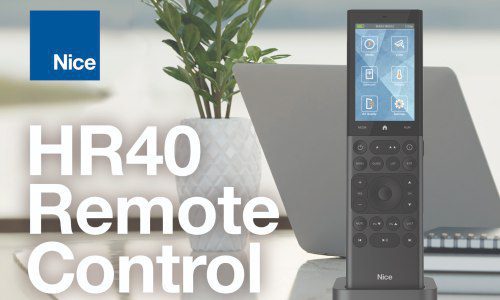 Remote controls continue to evolve at a rapid pace. The days of integrators providing remote controls simply for the TV have migrated to full home automation control of lights, shades, security, HVAC and audio/video in a single form factor. Join this free one-hour CE Pro webinar to hear from a panel of experts who will delve into finding the right remote that can effectively control all the subsystems in a home and empower consumers to customize the solution, while at the same time allowing integrators balance their service requirements.
Register Now! 
Swap on the fly: lumens, color temperature, optics, adjustable/downlight/wallwash, and trims
Custom designed driver offers 1% TRIAC dimming
Lumen output from 750 to 1250 lm delivers similar performance to competitive 3" and 4" fixtures (ceilings up to 10')
Wallwash produces more light output at angle, fewer hot spots; light output is high on the wall, no scallop so can spaced further apart
Adjustable offers a Center Beam Translating Optic for more light output at angles and less "flash" on the trim; toolless friction locking tilt provides infinite adjustment for fine-tuning tilt up to 35 degrees
Simple Universal New Construction Housing with Precise Lock Collars deliver accurate/error-free installation
Accommodates ceiling thickness of ½" – 1 ¼"
Knife Edge Trims
Trims Colors: White, Bronze, Black, Clear Diffuse, Warm Diffuse with white flange