Global Caché Dealer Direct Program Emphasizes Expanded Purchasing Options for Integrators
Earlier this year, Global Caché introduced its Dealer Direct Program to provide direct access to and expedite the process in which integrators receive the company's products
Sponsored Content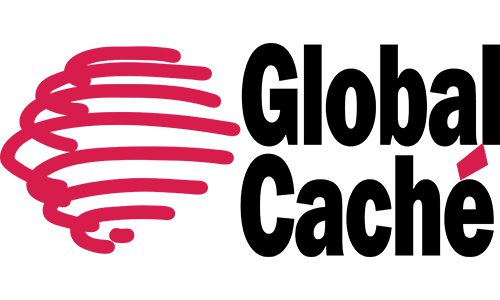 For years Global Caché has served both the residential and commercial markets through its distribution, VAR, and OEM partners. Expanding its ability to better serve integrators, the company has just announced its Global Caché Dealer Direct Program.
The Jacksonville, Ore.-based company announced its latest dealer support mechanism earlier this year at InfoComm 2019 in Orlando. Global Caché says it created the new program to help U.S. dealers get the products they need quickly when their selected distributors don't have the items in stock.
"Our new dealer partner program was created in direct response to our customers' needs," notes Rusty Keller, director of marketing, Global Caché.
"Our international sales channel remains the same as always with excellent worldwide sales and technical support maintained. Our U.S.-based dealers and installers will have the choice between purchasing directly from Global Caché or continuing to purchase from their current distributor of choice. As always, customers can find a complete list of distributors, including stocking distributors such as Home Controls, BTX, and Quantum/Amazon, on our website."
Global Caché points out that its product line features an array of solutions that connect any IR, serial and contact closure device to a Wi-Fi and/or IP network to enable products to be controlled, automated and monitored by network-based software.
The company also offers a selection of networked HDMI switches, sensor inputs, IR learning, HTTP communications, and it backs all of these products with its Control Tower IR database.
Elaborating on its Control Tower IR database, Global Caché states this web-based resource is a free IR database in the cloud that enables integrators to easily find IR codes that work with Global Caché products. They also have an expanded partner program that allows other hardware and software partners to integrate with Control Tower and Global Caché products.
The database provides more than 300,000 IR codes, and it offers the codes in a choice HEX and Global Cachéformats.
Global Caché Dealer Direct Program Expedites Product Orders
Explaining the Dealer Direct program, Keller says that for nearly 20 years the company has worked with exclusively through distribution partners.
Responding to dealer feedback, the company wanted to find a more efficient method for integrators to order and receive Global Caché products. Reacting quickly Global Caché launched its new program at InfoComm 2019.
Related: Integrators Talk: Global Caché Listens and Follows Through with New Connectivity Products
Keller says that commercial dealers at the commercial trade event immediately responded to the Dealer Direct Program by signing up. Keller says the program requirements are simple:
$300 order minimum
Payment by credit card at the time of product shipment
The program mandates a simple dealer approval process
She adds that between its existing distributor partnerships and the new Dealer Direct Program Global Caché is working to balance the best of both worlds to provide integrators with high levels of support and product access through distributors, and expedited, fast service with the direct program.
"We are trying to preserve and strengthen our relationships with distributors … [the Dealer Direct Program] does not affect our stocking or international distributors," emphasizes Keller.
"Distributors offer support and training, and they add value to what we offer. The Dealer Direct Program is for dealers that need instant product access."