The Crestron Home ecosystem continues to expand and spark integrators' potential smart home designs for clients, as the company announced the launch of two cloud-connected Crestron Network Power Controllers and accompanying remote temperature sensor.
It enables even more one-stop smart home shopping for Crestron dealers and their customers, the company notes. Integrators that relied on outside manufacturers for network power controllers and conditioners can now standardize on Crestron for power management.
The new 12-Outlet and 18-Outlet Vertical Networked Power Controllers, and the accompanying Temperature Sensor come with Crestron's True Blue support team, a five-year warranty, enterprise-grade security, and superior reliability, the company says.
The Crestron Network Power Controllers provide self-healing features to diagnose, solve and even prevent power-related issues found in the system, the company explains – reducing frustrations like needing truck rolls and support calls for resolving routine issues.
The Crestron Home OS provides a new Device Health Dashboard, a remote power management platform that dealers and homeowners alike can use for alerts, and to assess and fix devices from the Crestron Home app.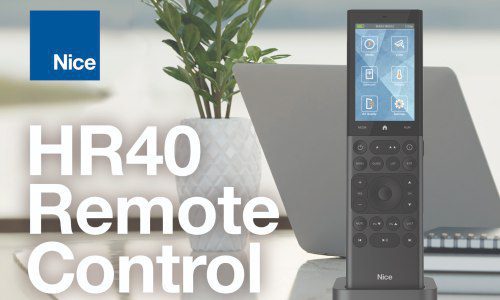 Remote controls continue to evolve at a rapid pace. The days of integrators providing remote controls simply for the TV have migrated to full home automation control of lights, shades, security, HVAC and audio/video in a single form factor. Join this free one-hour CE Pro webinar to hear from a panel of experts who will delve into finding the right remote that can effectively control all the subsystems in a home and empower consumers to customize the solution, while at the same time allowing integrators balance their service requirements.
Register Now! 
Crestron Home Dashboard, App Facilitate Network Power Controllers Usage
A Crestron Home Device Health Dashboard provides dealers a simple, quick, and seamless solution to access all of their Crestron Home projects. With a collective view of the devices connected to the power controllers, status data makes it easy to spot and fix an issue.
Directly from the Crestron Home app, a tap on the power cycle button troubleshoots the devices remotely, while homeowners are also given control they need to resolve many simple issues themselves, Crestron says.
"Crestron Home continues to expand even further as we develop innovative products that enhance the solution for dealers and homeowners alike," says Michael Short, director of residential marketing, Crestron. "Our Network Power Controllers are a perfect example of this evolution. It's an exciting new product category for us, one where we have built from the ground up, a solution that both enhances how dealers can support projects and allows homeowners to have the level of control they need."
The Crestron Network Power Controllers have built-in monitoring and adjustable power cycle scheduling and sequencing to ensure connected devices are always operational. The products provide surge protection, power conditioning, adjustable over/under voltage cutoff, EMI and RFI noise filtering, automatic wiring fault detection, as well as energy metering and advanced activity data logging.
Monitoring and averting overheating is made simple when paired with the new remote temperature sensor. As with other remote monitoring/management functionalities, the power category has become a solid entry into service contracts and recurring monthly revenue.
Via the Crestron Home app, Crestron XiO Cloud platform, or remote network monitoring and management software from Crestron partner Domotz, homeowners and integrators can remotely troubleshoot network and IP device problems, receive alerts in real-time, remotely access connected devices, manage device power, and perform network diagnostics.