If it's possible to be too humble, Kevin Marty is that person. As the chief technology officer at RTI for the past 29+ years, Marty has been responsible for creating some of the most-used control solutions in the industry, yet he has trouble explaining what he does to people outside the industry.
"I really don't even attempt to explain what I do," he chuckles. "I just try to explain to them that we make their TV, Blu-ray player, or satellite dish easier to use."
That is an understatement. Marty is the inventor of RTI's Integration Designer software, a control solution that started in the mid-1990s and is still going strong today. Earlier this year the company introduced its first major version launch in several years with many installer-friendly features added in Integration Designer 11.
"We think it's the best solution in the industry. It's really gratifying to see it being used 25 years later. When you create something, you can't contemplate all the different ways it can be used. It's really cool to see all the applications," he says.
From Humble Beginnings to the Role of a Lifetime
Working side by side with RTI CEO John Demeskie, Kevin Marty started working at RTI back in 1993 when the company was less than a year old. He started as a software intern before he had even earned his Electrical Engineering degree from the University of Minnesota.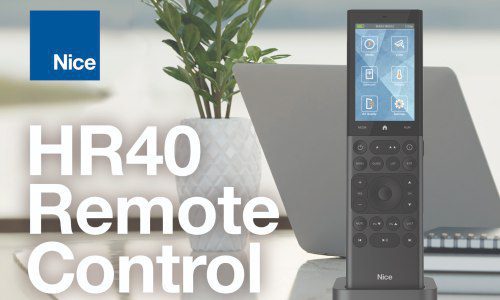 Remote controls continue to evolve at a rapid pace. The days of integrators providing remote controls simply for the TV have migrated to full home automation control of lights, shades, security, HVAC and audio/video in a single form factor. Join this free one-hour CE Pro webinar to hear from a panel of experts who will delve into finding the right remote that can effectively control all the subsystems in a home and empower consumers to customize the solution, while at the same time allowing integrators balance their service requirements.
Register Now! 
"It was the early days of the industry," he recalls. "It was a fun industry to be in because of all the cool products. Back then Minneapolis was a hotbed for technology. I guess there isn't much to do outside during the long winters. "
Marty and Demeskie initially worked out the offices of a local integration company, which Marty credits as an important exposure for him to see that side of the business. From there, Marty rose through the software engineering ranks until taking on the role of CTO in 2006.
"It's amazing to see how large the custom installation market has become," he says. "We started out in the high end of the market and now consumers can get a similar experience going to Best Buy and picking up the stuff themselves. That is good in general because it grows the market, but it makes it tougher for companies like ours that are competing against that. It's a double-edged sword."
This article originally appeared in the December 2022 issue of CE Pro Magazine.
This article is part of the CE Pro Masters series, honoring the best of the best within the custom integration channel. Click here to see other industry pros that have been featured.