The Consumer Technology Association (CTA) recognized a handful of industry pioneers last week in a gala event in New York City by inducting them into the Consumer Technology Hall of Fame.
"Through their work, these leaders expanded the frontiers of technology, delivering new products and services that make it easier for people around the world to connect, collaborate and challenges the status quo," says CTA president and CEO Gary Shapiro, who emceed the evening festivities.
The nine new members of this exclusive group (of 285 in all) are:
Joseph and Mayer Akhtarzad – CE Pro 100 integration company Just One Touch/Video & Audio Center based in Santa Monica, Calif., has been pioneering technology for its customers both at the retail and custom installation level for decades. Founded in 1981, the brothers opened a tiny 1,000-square-foot retail store for video rentals.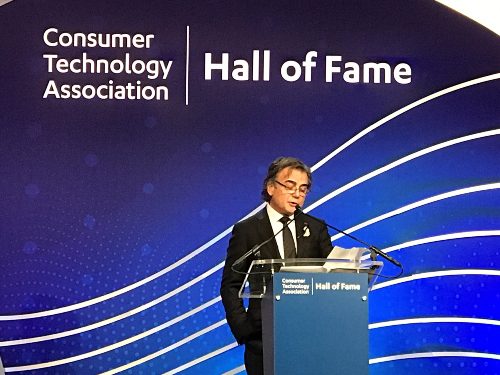 Since those humble beginnings, the company has focused on discovery, desire and demand for its customers, carrying all the latest technology. Today, VAC has five locations in the L.A. area. It is the No. 5 company in the CE Pro 100 for 2022.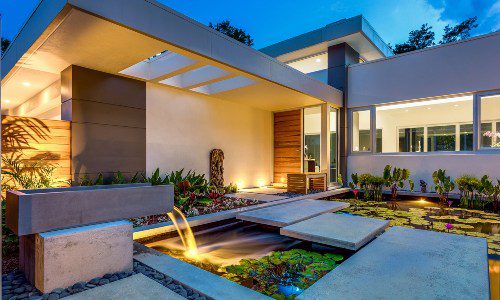 Landscape and architectural lighting create a magical and elegant ambiance for homeowners. The outdoor lighting industry has always been a phenomenal one and continues to grow in popularity. Now is the ideal time to learn more about this rapidly growing and highly profitable industry. Join our panel of esteemed lighting experts that will dive into why it's time for integrators to rethink their role in the outdoor lighting industry.
Register Now! 
"I could never have imagined 41 years later I would be standing here being named to the Consumer Technology Hall of Fame," said Joseph Akhtarzad in his acceptance speech before a crowd of several hundred.
Hank Shocklee – The co-founder of the hip-hop group Public Enemy along with the Bomb Squad, Shocklee is also a policy advocate who played a vital role in preventing the passage of the controversial anti-piracy Protect IP Act and the Stop Online Piracy Act that the U.S. Congress considered in 2012. Shocklee argued successfully that the legislation's impact on legitimate internet music services would be far more harmful than its impact on music piracy.
Mike May – Blinded as a young child when he opened a jar of volatile calcium carbide in his parent's garage and mixed it with water, May became a GPS navigation pioneer creating adaptive systems for the blind. In 1999, he was able regain partial sight. He is the founder of Sendero Group, the creators of talking GPS maps.
Wanda Gass – As a longtime Texas Instruments engineer, Gass worked on the creation of digital signal processing, earning three patents. Her work helped create the first commercially viable DSP.
Tim Baxter – Baxter was a longtime Samsung sales executive who rose to the role of president of Samsung Electronics North America in 2009, and later CEO I 2017. He grew Samsung's TV and electronics sales to a 35% market share, and guided their appliance business from less than $1 billion to more than $4 billion in sales.
Jeff Robbin, Bill Kincaid, Dave Heller – This trio are responsible for the creation of the first digital music service, which eventually became iTunes. The men created SoundJam in 1999, which was the first MP3 player app that was compatible with Apple. In September 2000, SoundJam was acquired by Apple and Robbin, Kincaid and Heller worked with Apple founder Steve Jobs to create iTunes.
If you enjoyed this article and want to receive more valuable industry content like this, click here to sign up for our digital newsletters!