Product Focus: Hopper 3 – Now with 20 TB DVR!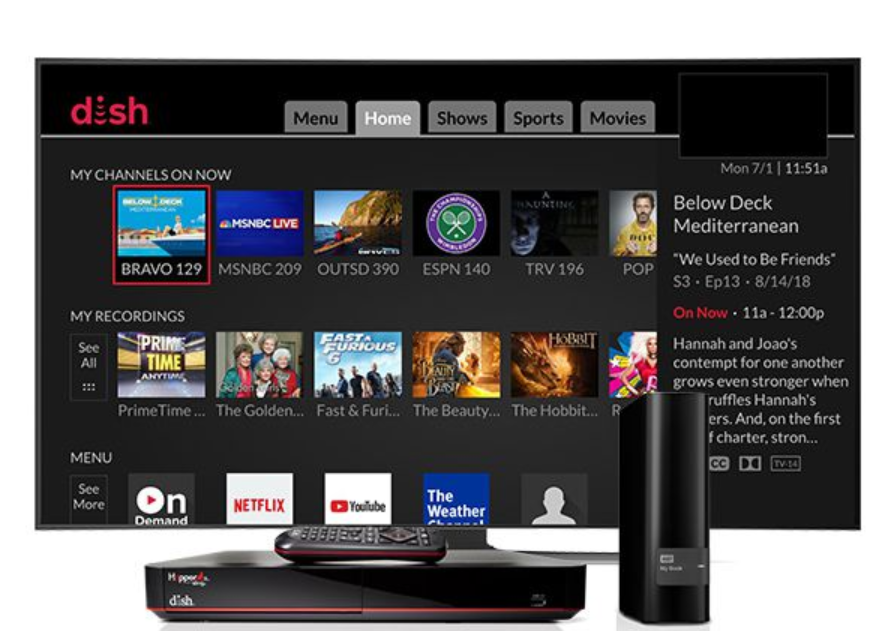 During the month of March a new software version has been deployed to all models of Hopper, all Joeys, and Wally. In addition to improving the look and function of the On Demand channel, you can now store and access up to 20 TB of content when using external hard drives. Your clients will appreciate the ability to store higher quantities of storage-intense 4K content.
Increased external hard drive support
Larger external hard drive sizes now officially allowed
All models of Hopper will allow up to 7 TB external hard drives per each of 3 USB ports
Wally up to 4 TB
Details for customers available at my.dish.com https://my.dish.com/external-hard-drive
The internal Hopper hard drive is 2 TB:
o You can now add up to three 7 TB (Max) external hard drives. Since 7TB HDDs are not available in the market yet, 6TB HDDs would be the maximum available size.
1 External = 8TB (6TB external + 2TB internal)
2 Externals = 14TB (2x 6TB external + 2TB internal)
3 Externals = 20TB (3x 6TB external + 2TB internal) (this is utilizing the 2 USB 3.0 ports on the rear of the Hopper and the one USB 2.0 port on the front of the Hopper)
o Content can be played from either the internal or external drives
Content on external drives cannot be played on Dish Anywhere
o Content can be moved from internal drive to external drive, or external drive to internal drive
4K content loses 4K and HDR meta data when transferred, but will still playback in the resolution it was recorded in
Drive transfers can only be activated from the Hopper locally
o Internal hard drive recording hours (2TB):
SD – 2000 hours
HD – 500 hours
4K – 150 hours
o External hard drive recording hours (6TB max):
SD – 10,250 hours
HD – 2500 hours
4K – 850 hours
o Maximum recording hours (3x 6TB plus internal 2TB):
SD – 32,750 hours
HD – 8000 hours
4K – 2700 hours
Most major external hard drive brands are supported, including:
Western Digital
Seagate
Toshiba
LaCie
External hard drives with these features cannot be used:
Flash Memory
Solid State
NAS
RAID arrays
Visit here to view the tutorial on setting up an external Hard Drive with the Hopper 3.