Recognizing a perceived gap in the market, a new invite-only professional development group called the Cinergy Alliance has formed. The group will be capped at 50 integrator members with a focused number of supplier/partners, and will focus heavily on professional business development and in-depth training.
"Cinergy Alliance formed out of a desire to get better at business," says Travis Leo, founder of the group and longtime integrator. "I know it'll get called a 'buying group' because that's what everybody is going to refer to it as, but what we're what I'm calling it is a professional development group."
So what's the distinction? Leo says Cinergy Alliance will focus heavily on business operations instead of product purchasing. That focus is Leo's area of expertise, having come from private equity circles to form his own successful Colorado-based CE Pro 100 custom integration company Residential Systems, which grew to more than $7 million in revenue before selling to Bravas in May 2020.
"I come at this business from a business standpoint… that's the way I've always looked at this industry. There's a big, growing part of the industry that is interested in how to get better at business. They don't want to be hobbyists anymore; they want to get better at business. And so, with some of the changes that have happened with the buying groups, there was an interest in forming a group that is more focused on professional development, improving financial performance, and generally getting better at business. It's really modeled after a Vistage or YPO (Young Presidents Organization) type of organization. If we can gather in a consortium fashion with like-minded people that are willing to engage, share, be vulnerable, listen and help that can be very powerful in this industry," explains Leo.
He says the existing buying groups have always "sort of played" that there was more to the organization than just product purchasing, but have not been fully committed to a peer-to-peer networking structure.
Cinergy Alliance Built on 3 Tenets
Cinergy Alliance (the first two letters "ci" denote "custom installation") is based on three primary tenets:
Shared Services — The group will have shared service such as software implementation or lighting design that can be accessed by all the members. "A $5 million company can't afford to have a lighting designer on staff, but 10 $5 million companies can," he says.
While software implementation is a potential shared service, Leo points out that the group will not be centered around a single piece of end-to-end software… members will be able to maintain their own software suites.
Professional Development — This element will focus on business improvement, such as how to efficiently expand into new equipment categories or how to improve your financial performance. "Lighting fixtures is a good example. Everybody knows they should be doing more with lighting fixtures, but they don't know how to get their business ready for it, or how to have a conversation with clients about it. We will help people do that.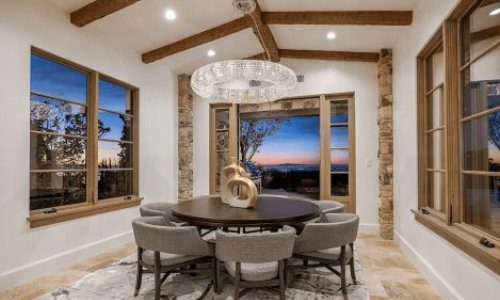 As a custom integrator, lighting is in demand. Effective communication, education and showcasing the value proposition of LED light fixtures in conjunction with integrative control systems are the keys to overcoming challenges and closing sales in this specialized market. Join us as we discuss the future of digital lighting and control with David Warfel from Light Can Help You and Patrick Laidlaw and Mark Moody from AiSPIRE.
Register Now! 
Deeper Technical Training — Leo says most integrators today are reliant on manufacturers for their training and unfortunately it's done haphazardly. Cinergy Alliance is designed to go deep with fewer manufacturing partners, embrace those technologies and train the individual staffs more comprehensively.
"The manufacturers are frustrated because they sell a lot of product and then spend too much time handling support calls because the technicians aren't taking the time to truly understand and learn their product. Cinergy Alliance will create a training platform for the manufacturers to be able to go deeper, and get owners and technicians more up to speed," he says.
Supplier Purchasing Element
Like the existing buying groups, Cinergy Alliance will eventually have a purchasing element to it.
"That will be the logical evolution of this," says Leo. "We're not going into this with the notion of that's what we're doing, but I could absolutely see that happening with the right focus and the right attention. Ultimately, integrators want authenticity. They want the blocking and tackling that helps them run their business."
Leo says it is unknown how many manufacturers (who will be called "partners" not "vendors") will eventually be in the alliance, but notes it will be much more focused. "I don't see us ever having 100 manufacturers like a buying group does. It'll be industry leading companies that want to go deep with a select few integrators and are willing to be vulnerable themselves and discuss the challenges they face and the industry faces," he says.
Given the eventual goals of the group to include a purchasing element, Leo does not foresee Cinergy Alliance members being part of existing buying group also.
"Realistically, as Cinergy Alliance starts to develop its buying group programs, there will be inherent conflict. You will have to be in one group or the other, not in both," he surmises.
Who Should Join?
Cinergy Alliance already has a group of founding members and invitations are going out soon to selected companies. The targeted integration companies are those without retail storefronts, but solely custom installation-centric.
Leo says the key part of membership is the attitude of the integration company ownership.
"Those who are a good fit for this group are willing to engage, share and learn. That will be the core of Cinergy. You also have to be willing to be transparent, and be able to say, 'Hey i've got a problem here.' You also have to be willing to put your financials on the table to see where you benchmark against everybody else," says Leo, adding that integrators should ask themselves if they are getting the professional development they need from their existing buying groups today.
"If you are willing to make that investment, take the risk and meet the challenge, it can be very good for your business," he adds.
Lastly, he says integrators should look closely at the status of training within their companies, and determine if those needs are being met.
"Ask yourself if you are willing to switch some of your product lines so you can get deeper and better at something as opposed to just making five points more," he says.
Interested integrators and manufacturers can contact Leo directly at travis@cinergyalliance.com or go to cinergyalliance.com.
If you enjoyed this article and want to receive more valuable industry content like this, click here to sign up for our digital newsletters!