Do you have a lunch break policy that is not only enforceable, but keeps employees happy while maximizing their productivity? Whether you do or not, there are certain legal constraints of which you must be aware.
Lunch breaks can sometimes be an awkward situation on a jobsite, especially when the project is in an isolated area, such as a new home development. I can vividly recall packing my small Igloo cooler every morning to carry to the construction site. (If I actually made myself a decent lunch, I looked forward to it.)
But while many technicians pack their own lunches, others don't, choosing to buy lunch. But that can be tricky when the nearest fast food joint or Kwik-e-mart is miles away. It is even more tricky when multiple technicians are on the jobsite and one person gets designated to "run and pick up lunch" for the rest of the crew, handling various specialty burger orders and collecting cash.
Invariably, there is one person who wants a $13 meal but only has $10 on him, leading to unnecessary friction. It also means someone is burning gasoline and being unproductive for that errand-running time that really doesn't even count as his lunch break.
So what can you do?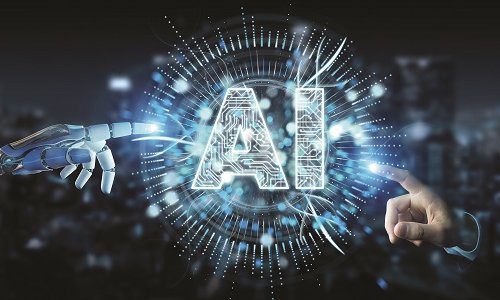 In an era where crime continues to evolve, relying solely on AI-based solutions proves insufficient in preventing sophisticated threats and false alarms. The webinar will emphasize the paramount importance of human judgment and intuition in tandem with AI technology to create a truly complete security solution. Our session will explore how Deep Sentinel's revolutionary approach combines the best of both worlds—advanced artificial intelligence and the presence of highly trained human guards. Together, these elements create an unparalleled level of protection for residential and commercial properties alike. Join our panel of esteemed lighting experts that will dive into why it's time for integrators to rethink their role in the outdoor lighting industry.
Register Now! 
Working Longer Than Six Hours? Take a Lunch-Break.
In 2012, the California Supreme Court decided an important meal and rest break case, Brinker Restaurant Corp. v. Superior Court, according to Michael Foster, attorney for Kirschenbaum & Kirschenbaum, legal experts serving the integration community. Principal Ken Kirschenbaum is the legal columnist for Security Sales & Integration, CE Pro's sister publication.
"Employers may not pressure employees to work during their meal break, but they are not required to police employees to make sure no one works during a break. The meal break must take place within the first 5 hours of the shift."
Likewise, what is the policy if an employee decides he is going to "work through lunch break" so he can leave early, for a doctor's appointment or other personal matter?
"The only situation in which employees may waive their meal break is if their work day will be completed in no more than six hours," says Foster. "In this case, both the employee and the employer must mutually agree to the waiver and ideally, it should be in writing.'
In the aforementioned court case, the court found that employers have met their meal break obligation if they relieve employees of all duties for half an hour and allow employees to leave the worksite, according to Foster.
So should an integrator has some sort of a "waiver" document for employees to sign if they opt to not take a lunch?
"In short, no it is not advisable," says Foster.
If you enjoyed this article and want to receive more valuable industry content like this, click here to sign up for our digital newsletters!