iPoint Helps Conquer the Last 1%
iPoint software enables Hanson AV to recognize it was undervaluing its labor costs and completing projects more efficiently.
Sponsored Content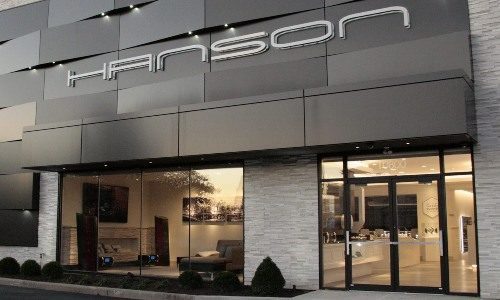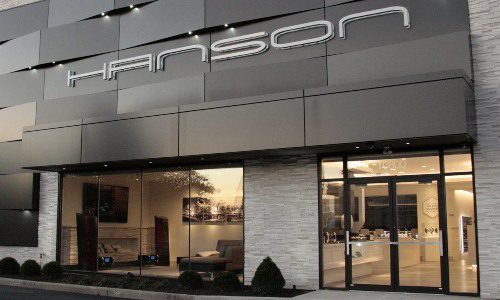 The last 1% of a project can often be the most frustrating time for an integrator. The bulk of the system has been installed and is up and working, but the time required for a technician or project manager to complete all the fine details that help distinguish a top-notch custom integration company can be difficult.
At Hanson AV, with retail showrooms in Cincinnati and Dayton, Ohio, finishing that final 1% has become much easier since the company adopted iPoint software in 2017.
"We use iPoint for just about every aspect of the business," says Greg Hanson, president. "Since we adopted it we have never looked back."
Hanson AV has been in business since 1999 and has 28 employees serving both retail locations. The company has 17 vehicles in the field daily, which operate out of a separate operations center located equidistant from both the Dayton and Cincinnati locations.
Andres Sauceda, director of sales and senior AV architect at Hanson AV, says adopting iPoint has helped expand management's ability to gather information on operations such as sales and inventory control, but in particularly related to workforce efficiencies.
"For a long time, we undervalued our labor, but we actually didn't even realize it," admits Sauceda. "With the addition of 'connected' devices, it takes much longer to set up and troubleshoot even a simple device such as an Apple TV."
Using iPoint, Hanson AV was able to start to see how these IoT devices are much more than just opening a box and connecting a component to a cable, especially in situations where the technician spends 30 minutes helping the customer set up his or her password, setting up Netflix and Amazon Prime, and educating the client on how to navigate the onscreen guide.
"Now we realize our labor is more expensive than the device itself because of how much time we want to spend with our customers in giving them the best experience. We now charge more at a higher rate and our customers are happy to pay to have a handheld experience with technology."
Sauceda says iPoint helped him discover the value of their labor in countless scenarios.
Eliminating 'Missed Details'
The software also enabled some extreme operational efficiencies to help complete a project.
"The last 1% to 3% of a project can be extremely frustrating," comments Sauceda, noting that sometimes it is just simply time consuming to finish those details, while in other situations it requires a unique product or solution to close out the job.
"iPoint offers a fantastic solution called 'Add/Remove Parts' which is key to getting a product quickly to finish a job. Maybe that last item or list of items is all we need to complete a project … it happens all the time. The Add /Remove Parts feature allows a technician or project manager to remove or add parts so when the job is completed, the list can be used to make a final change order.
"We use a 'MISC' parts feature and if the parts are within the budget, we just count these parts in the MISC parts fund. If the costs go over the budget, we can create a change order and add it to the final project invoice, with all the details that go along with it, of course. This feature has saved us time because our technicians can quickly make these changes or get the product in on time. It also allows us to bill correctly, which saves us money! We used to lose track of these things with our previous solution."
That same level of detail from iPoint has allowed the team at Hanson AV to make their proposals more accurate.
"One of the biggest challenges we faced as our staff grew was a way to communicate the scope of work and details from the stakeholders all the way down to the technicians," cites Sauceda.
"In working with a customer during the discovery phase, there are multiple locations in iPoint where we can add notes, documents, and images to help build a story within the proposal process. We noticed quickly that iPoint gives us a way to document small details that would have been missed and subsequently cause countless extra hours on a project. Now we can include images and measurements on images and notes in detail to offer our entire company a 'blueprint' of what is being done. As a result, we are capable of managing and taking on larger projects. Our mistakes are significantly less because we have places and references for documentation and communication between the stakeholders and project managers."