In many instances, integrators grapple to justify their expenditures on business management software solutions. But not at Sight & Sound Systems Inc. in Sterling, Va., where the company's own homegrown MaxaWare end-to-end software solution has proven itself fruitful both in terms of elevating profits and average project sizes. Indeed, the company boosted its average ticket sale by 20% early on, and during the pandemic saw its average project sales even more, to a remarkable 43% rise.
There is a long history in the custom electronics industry of some of the best products being created by integrators. And that same integrator-grown heritage applies to MaxaWare, which was created from scratch by Sight & Sound Systems. The company was started by Kris Kaymanesh back in 1994, but it wasn't until 2001 that the team began developing its own business management software… back when there certainly wasn't the array of turnkey software solutions available today for custom integrators.  
"I had it to organize the chaos," recalls Kaymanesh.
Working with outside code-writers, Kaymanesh alpha/beta tested in the software within his own organization throughout 2003 and 2004. The software truly is built "by industry experts for industry experts," which is one of MaxaWare's taglines. The software, which is built on AWS platform with RDS scalable servers, handles everything from customer tracking, proposals, inventory (with bar code reading input), project management (by phase of project), fleet management, scheduling for field teams and service, and has extensive built-in reporting (sales, tech, efficiencies, etc.)
It also syncs with QuickBooks Online, which does the invoicing. Maxaware tracks the cash, payments and statement reconciliation inside QuickBooks Online. The software is a Secure Cloud-based Business Operating Platform, and being Amazon Web Server based, it is scalable literally anywhere. No software installation is required, and it uses responsive web design so smartphones and tablets will resize and stack content for use in the field. Also, because the platform was created by MaxaWare's own team of code-writers and does not sit on top of any other software, it enables them to create/expand features along the way.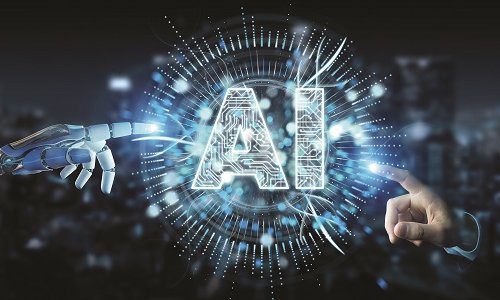 In an era where crime continues to evolve, relying solely on AI-based solutions proves insufficient in preventing sophisticated threats and false alarms. The webinar will emphasize the paramount importance of human judgment and intuition in tandem with AI technology to create a truly complete security solution. Our session will explore how Deep Sentinel's revolutionary approach combines the best of both worlds—advanced artificial intelligence and the presence of highly trained human guards. Together, these elements create an unparalleled level of protection for residential and commercial properties alike. Join our panel of esteemed lighting experts that will dive into why it's time for integrators to rethink their role in the outdoor lighting industry.
Register Now! 
Among the new features recently added include a geolocating feature and tweaks to scheduling calendars. Another new feature due out this spring is the software's connection with Authorize.net for automatic credit card authorization and billing, which is particularly helpful for monthly billing for security monitoring.
20% Profit Boost; 20% Higher Average Ticket Revenue
The results for Sight & Sound Systems using the software has been nothing less than amazing. Right out of the gate, the company he was able to streamline its processes using the software and within a few months, its average per ticket dollars (gross ticket and profit) rose 20% and its profits also rose 20%.
Since the COVID-19 pandemic hit, the improvement has been even more dramatic. In 2019, CE Pro 100 company Sight and Sound Systems worked on about 900 new projects and earned more than $6.1 million in revenue. In 2020, that number of projects fell to 600 new jobs… a drop by one third.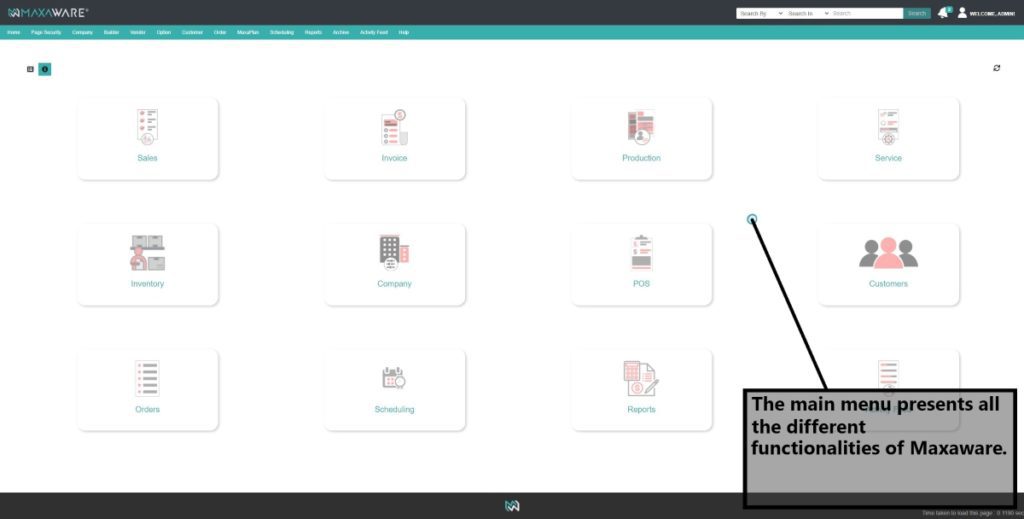 However, because the MaxaWare software catalogs the plans and retains all the photographs taken on every project, the Sight & Sound team was able to analyze and see all the products installed over past 16 years in its clients' homes. Then they were able to outreach to those clients with proposals for upgrades. The end result yielded just a $300,000 reduction, less than a 5% drop, in topline revenue for the year. Overall profits for 2020 fell by just $100,000.
So, what amounted to a one-third drop in rooftops from 2019 through 2020, yielded a virtually flat profit result. The company attributes the complete visibility and access to all client details as a key reason for ongoing use of MaxaWare (even beyond the initial dramatic savings) to more than pay for itself in benefits to the company every year. 
Last year, MaxaWare brought aboard longtime industry rep Andrew Ard to help evangelize the benefits of the software to other integration companies.
"They only had a couple of client companies on board this summer when I came on board," says Ard. "Their integration company has used it to run their very successful company for about 15 years and I jumped at the opportunity to carry the message about something that is virtually bullet-proof and incredibly deep in features."
Ard says Azione Unlimited's Richard Glikes is impressed with the feature set for its members. Azione has been focusing on business process improvement for dealers for several years and sees the software as a helpful tool, according to Ard.
Today, the solution is available to all integrators. Ard helped create two on-boarding packages for dealers that range from moderate guidance to "white glove" service in which MaxaWare does all the legacy data and design for the integration company. The complete pricing for the service and the on-boarding packages are available on the website (https://maxaware.com/pricing/)
"As I have sold and represented manufacturers over the years, I was always doing my best to find recommendations and expertise to help our integration companies remain healthy," says Ard. "MaxaWare is a total solution and answer. Bottom line, 20 years ago CEDIA dealers could survive doing 'a home theater' or a single room system… that paradigm does not exist anymore. Essentially the integration companies of today are contractors working in expanded and intertwined roles with builders and complete home systems. A product this organic and responsive is what's needed to growth and thrive."
If you enjoyed this article and want to receive more valuable industry content like this, click here to sign up for our digital newsletters!