The CEDIA Designer (TCD) Software Helps Seal $110K Project
LED Systems uses The CEDIA Designer (TCD) software to create 19 pages of high-level schematics in two hours versus hiring outside CAD designer to close large project sale.
Sponsored Content
Right away, Lewis Franke of LED Systems in Aubrey, Texas, knew there was no way he could keep a proposed project within a potential client's budget, and using CEDIA's TCD software, he was able to not only upgrade the project, but also save substantial time and money.
"Two other integrators had previously given this customer a price point of $80,000 for a potential project," recalls Franke, who was invited to bid on the project by an interior designer he has worked with closely over the years. "The client is a hardcore audiophile who knows his stuff. He knows brands like Meridian, Anthem, Vandersteen, and Wilson Audio. We looked at the project and it was clear that the other two integrators had not been thorough in their proposals. It included multiple Dolby Atmos rooms, an 88-inch Samsung 8K display, multiple types of speakers, and total whole-house integration. This was not going to be an $80,000 project. This was going to be six figures."
Normally, for a project of this caliber, Franke would enlist an outside CAD specialist at $200 per hour to create schematics and drawings for the client under a design retainer fee. For a project of this size, he estimates it would have been at least a one-week delay based on having to communicate the details to the third-party CAD expert or communicate with several manufacturers getting specs, then wait for the drawings to be completed.
"But this client is a phenomenal guy and I just felt good about him, plus the designer who I've known for a while," says Franke. So, instead, LED Systems put together 19 pages of drawings using The CEDIA Designer (TCD) software in about two hours.
"The documentation showed him the sightlines, where the seating needed to be for Dolby Atmos certification, the types of seats he needed, the screen, the projector, the in-ceiling speaker locations for Dolby Atmos … everything. After I showed it all to him, he said, 'Done, done.' And it was $110,000… more expensive than the other proposals," says Franke.
"Using the TCD software gave us instant credibility and he gave me a 25% deposit on the spot," adds Franke.
In total, he estimates it saved him at least $2,500 in money he would have spent with a CAD specialist, especially since there were several revisions that had to be made to the proposed system. In some cases, he has spent as much as $8,000 for outside engineering assistance.
Franke has been designing systems as a CEDIA-certified installer since 2003, and he knows time is money. His two-hour turnaround on the design proposal using the TCD software was 95% faster than the potential one-week wait would have taken.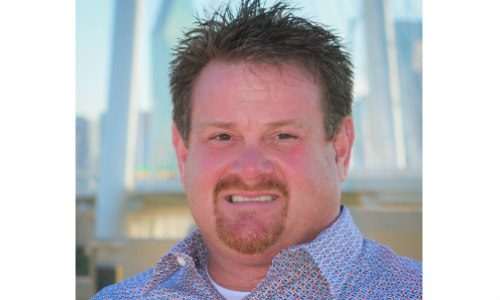 "It saved a ton of time. As soon as I met with the client, I knew using TCD was the route I wanted to take," he says.
Franke had been introduced to the TCD software several months earlier after he sat in a webinar conducted by CEDIA. He immediately signed up for TCD, which requires a three-month subscription out of the gate. That commitment is about $300.
"It has paid for itself already on the very first project," he notes. "It also helps educate the clients by showing them that they might have to change their design a bit to accommodate the AV, and vice versa, shows how we might have to alter the AV design based on the room construction."
Franke also is appreciative of the support CEDIA is offering with the software. He says the association has made it clear it will assist him with any tweaks or questions he has related to using TCD.