Forging relationships with top builders, architects and designers in your local market can be tricky. It's vital to make sure you are educating those key trade partners on technology, but how do you do that without having their eyes glaze over from boredom? Integration firm simpleHome appears to have found the right formula. The company recently hosted 54 "ABIDs" (Architects, Builders and Interior Designers) for relaxing yet educational networking event primarily focused on pairing various types of wine with certain food combinations in their Boston showroom.
The wine and food pairing was led by industry veteran Brad Smith, principal at simpleHome and recently earning a 2022 CE Pro Masters recognition. Smith took the gathered group through five different wine tastings, each one designed to blend perfectly with the companion hors d'oeurves, main course or dessert. Similar to the way he would conduct an AV demo, Smith methodically explained the subtle and nuanced flavors the attendees would detect with each sip. He also provided interesting origins for each wine, many of which came from the under-appreciated wine mecca of Croatia.
The three-hour networking event was held at SevenTide, an experiential showroom in the design district of South Boston that features brands from Sub-Zero, Wolf and Marvin among others.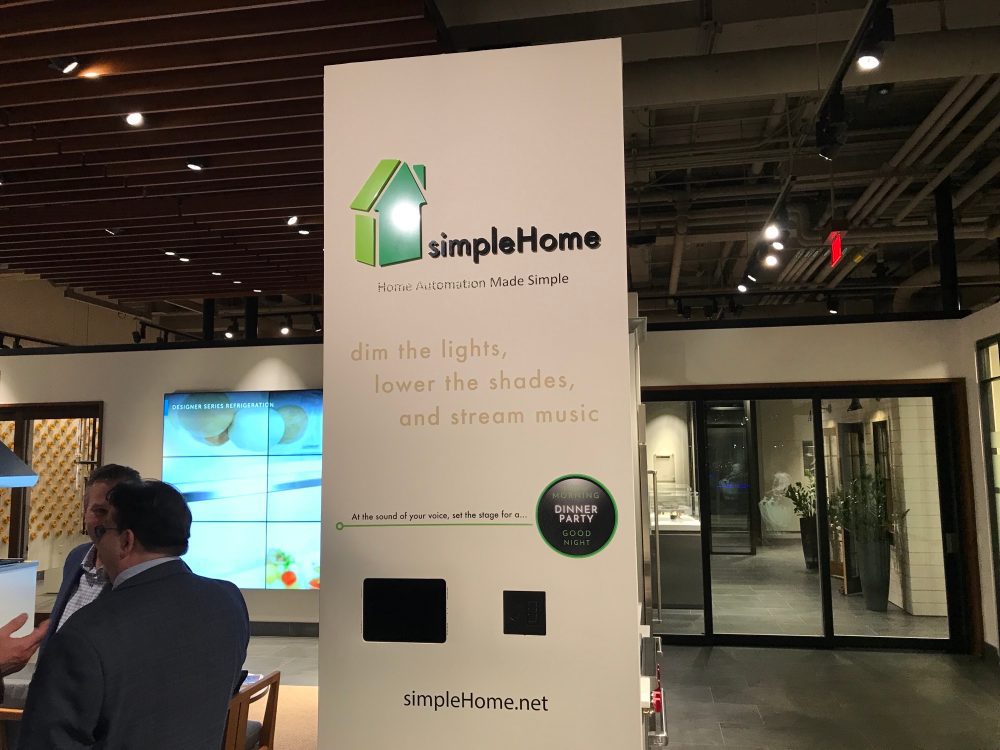 SimpleHome has a presence in two areas of the large showroom. On one end, there is a large wall kiosk in place to showcase how an integrated Savant touchpanel can control lights, speakers from Origin Acoustics, and motorized shades from Lutron. Alongside the touchpanel is Josh.ai Nano for voice control. At the far end of the showroom, a kitchen vignette is equipped Josh.ai voice control, invisible speakers from Stealth Acoustics, and Ketra lighting used to illuminate a colorful bowl of fruit and demo human-centric lighting.
SimpleHome was created in November 2021 when two of the Boston area's leading custom integration firms – Sounds Good and Audio Video Design – merged. About eight months later in June 2022, simpleHome acquired Creative Systems, another New England-area integration company to create a powerhouse firm.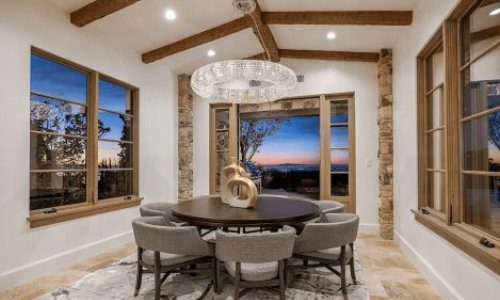 As a custom integrator, lighting is in demand. Effective communication, education and showcasing the value proposition of LED light fixtures in conjunction with integrative control systems are the keys to overcoming challenges and closing sales in this specialized market. Join us as we discuss the future of digital lighting and control with David Warfel from Light Can Help You and Patrick Laidlaw and Mark Moody from AiSPIRE.
Register Now! 
At the wine-tasting event, simplehome had nine staff members on hand to mingle with the invited guests, answer questions and conduct demos.
According to Rob Riddle, vice president of design and engineering at simpleHome, 38 of the invited guests are not current customers, but the other 16 are existing clients. He says that mix was strategic in order to allow the current customers to interact with the potential new builders, designers and architects.
As the owner of Sounds Good, Greg Brett had established a relationship with the Seven Tide showroom prior to the merger. Brett says the recent addition of Josh voice control technology to the showroom has greatly enhanced the experience. Even in the noisy atmosphere of the party and standing more than 10 feet away from the Josh Nano in the wall, Brett was able to command "Hey Josh, raise the shades" and it worked flawlessly every time.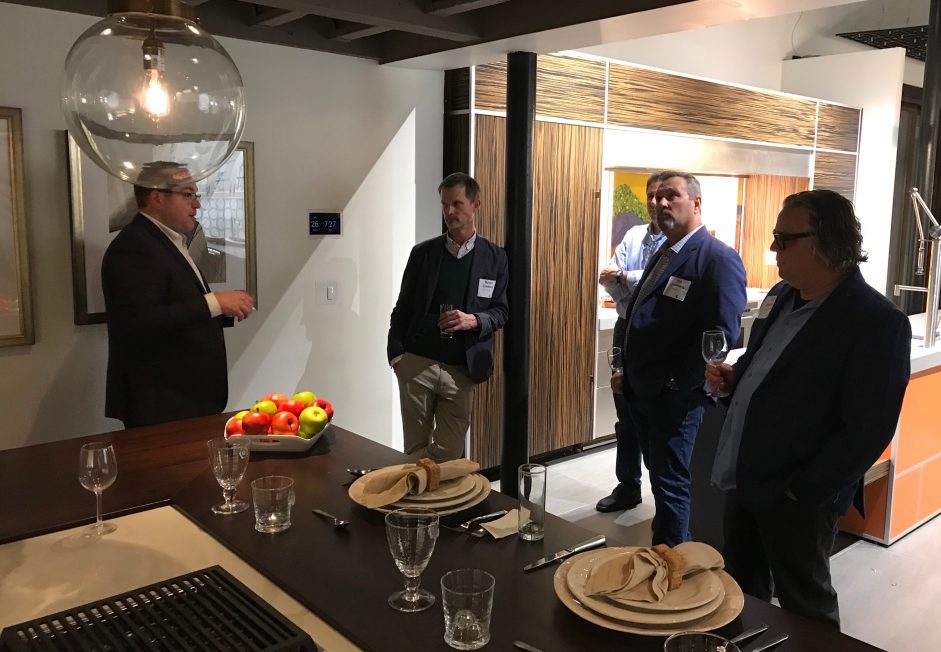 Among the guests CE Pro spoke with, most had limited exposure to smart home technology, which is why they found the networking event important to attend and enlightening.
Remodeling builder Kevin Craddock said he still usually has to bring smart home technology to the attention of his clients.
simpleHome does not staff the SevenTide showroom, but has spent time educating the hosts who are there full time on the basics of smart home technology and how to refer the client to the integration company. Interestingly, even though the showroom is filled with expensive appliances from Sub-Zero and Wolf, none of them are smart appliances. Now that simpleHome is established in the showroom, one would suspect that will change down the road.
If you enjoyed this article and want to receive more valuable industry content like this, click here to sign up for our digital newsletters!