Snap One has announced it is accelerating investments in its cloud infrastructure to provide greater value, efficiency and operational reliability for dealers and their clients. The company says that by enhancing the speed and consistency of its remote access solutions, including OvrC servers, its goal is to help partners scale their businesses by streamlining day-to-day operations and simplifying installation, configuration and long-term client care.
"Snap One's cloud services are better than ever, and we're not finished," says Kenny Kim, VP of product management for platforms & services at Snap One.
"We're committed to constant improvement and to OvrC becoming the most useful and operationally valuable tool for integrators. The reliability, scalability and security of our platforms and backend infrastructure are essential to creating premium customer experiences and supporting an integrator's growth and reputation. Snap One takes that responsibility very seriously and we are investing a lot of time, people power and money to ensure our Partners can count on us."
OvrC Investment is a Win for Everyone
According to the global electronics company, dealers and users benefit from consistent development of new features that improve connection reliability and scalability, with recent cloud investments targeting load-balancing and multi-cloud architectures to offer heightened global resiliency and reduce the impact of connection outages. Internal improvements to platform monitoring and event logging are being leveraged to more quickly identify issues and enhance future responses, while automated testing flags any bugs so they can be patched before impacting Partners.
"What began as a remote monitoring tool is now a central platform that streamlines operations and provides installation and configuration efficiencies in addition to its core remote management functionality," comments Evan Marty, director of product management for OvrC at Snap One.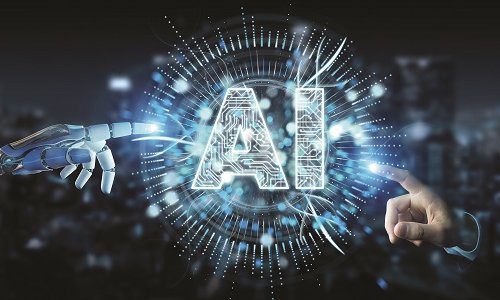 In an era where crime continues to evolve, relying solely on AI-based solutions proves insufficient in preventing sophisticated threats and false alarms. The webinar will emphasize the paramount importance of human judgment and intuition in tandem with AI technology to create a truly complete security solution. Our session will explore how Deep Sentinel's revolutionary approach combines the best of both worlds—advanced artificial intelligence and the presence of highly trained human guards. Together, these elements create an unparalleled level of protection for residential and commercial properties alike. Join our panel of esteemed lighting experts that will dive into why it's time for integrators to rethink their role in the outdoor lighting industry.
Register Now! 
"And it's only going to get better as Snap One accelerates the development of new features to improve the Partner experience. OvrC will continue to evolve based on Partner needs with the goal of optimizing operations to enhance Partners' capabilities, business efficiency, customer support and profitability."
Snap One boasts that its infrastructure enhancements focusing on speed and reliability have already improved performance for Control4 Partners and users, with recent upgrades delivering 40% faster connections between the Control4 App and OvrC servers and reducing latency for Alexa and Google Voice interactions.
Addressing the security market, the company says it has invested in Web Application Firewalls (WAFs), improved backup and disaster recovery solutions and advanced training on secure coding, all while ensuring all improvements are scalable into the future. The OvrC platform offers Real-time alerts and periodic security assessments by third-party experts and internal white hat hackers ensure nothing is missed, while the company's cybersecurity team expands.
"Snap One strives to be the most trusted company in our industry," adds Alex Mann, SVP of engineering for cloud, data science, cybersecurity, Snap One.
"We believe a kilobyte of prevention is worth a terabyte of cure when it comes to improving reliability, scalability and security. When something goes wrong, it should have as little an impact and duration as possible. That's why we're continuing to invest heavily in cloud advancements and always seeking to improve processes."
This article originally appeared on CE Pro's sister publication website Security Sales & Integration 06.22.23. It has since been updated for CE Pro audiences.
If you enjoyed this article and want to receive more valuable industry content like this, click here to sign up for our digital newsletters!