Without rehashing tired, stereotypical clichés, during his presentation at the HTSA 2022 spring conference in Fort Lauderdale, Fla., Hank Smith, director, head of investment strategy for The Haverford Trust Company, says there are many reasons to feel good about where the economy is heading.
Addressing a full ballroom of HTSA members, Smith said that over the past couple of years we've essentially had a tailwind of monetary spending applied to the economy and we've had vaccine success. Those forces counteracted the headwinds of COVID-19 and the uncertainties of Washington policies, he added. In 2022, however, there has been somewhat of an economic change. 
"COVID continues, inflation is rampant, monetary policy is trending neutral, fiscal policy is not as stimulative," noted Smith.
"Some economists are forecasting a recession by the end of the year or early 2023, but the risk of recession remains relatively small over the next 12 to 15 months … we believe there is a tremendous pent-up demand."
HTSA: Many Reasons for Economic Optimism in 2022
Smith admitted that it is hard to measure the public's desire to return to normalcy as an economic indicator, but he did point out that there is currently a strong job market, unemployment is low, and corporate America is looking at healthy profits.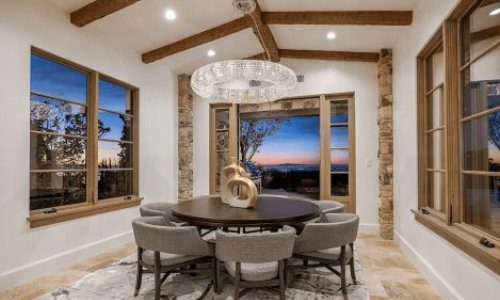 As a custom integrator, lighting is in demand. Effective communication, education and showcasing the value proposition of LED light fixtures in conjunction with integrative control systems are the keys to overcoming challenges and closing sales in this specialized market. Join us as we discuss the future of digital lighting and control with David Warfel from Light Can Help You and Patrick Laidlaw and Mark Moody from AiSPIRE.
Register Now! 
He also pointed to how strong consumers are today and the fact that America is a consumer-driven economy.
"Income is up, consumer debt is down — you couldn't ask for a better time for inflation because consumers are in a good position to withstand inflation," he asserted.
Smith told the HTSA 2022 spring conference attendees that toward the end of 2021 the Federal Government expected the supply chain issues to resolve, but Delta and Omicron impacted those results. He went on to say that over the past couple of years consumers leaned on online services such as Amazon to buy goods, but now for the time being with COVID-19 waning consumers could drive the economy with their high demand for services and experiences. 
Using the automobile industry and rising costs of the used car market as an example of current economic crunch, eventually, Smith says, those used car prices will fall. He addressed other market influences, such as the fiscal and monetary policies in place.
Smith estimates that fiscal policies could take a long time to correct with inflation and wages feeling the impact. He does predict that gross domestic product growth (GDP) could fall around 3% to 4%, and we may experience a negative outcome for a quarter with inflation outpacing growth, but inflation will trend downwards.
The biggest uncertainties for economic experts to forecast is how the economy could fare involve COVID and the Russian invasion of Ukraine. Acknowledging the risks inflation could pose, he comments the Federal Government has taken its foot off the accelerator, but those risks could rise if it hits the breaks with rate hikes. 
Smith told the HTSA 2022 spring conference attendees one indicator he uses to gauge inflation is the bond market. In his opinion, the economy won't experience the same inflation issues that plagued the country from 1975 to 1983. Using the bond market as an indicator, Smith added that he expects inflation to average 2.5% over the next five years.
Concluding with further optimism, Smith emphasized that despite the fact that the Japanese and European markets are down right now, global recessions are not triggered unless the U.S. economy slows and right now America should be fine. Reiterating his earlier comments, Smith stressed that household net worth is at an all-time high and people want to spend.
"Surveys of luxury brands are positive, so at least through 2022 the [luxury] segment will remain strong to weather inflation," Smith states.
If you enjoyed this article and want to receive more valuable industry content like this, click here to sign up for our digital newsletters!