The pandemic is forcing many luxury-focused brands, including integration companies, to rethink their approach to connecting with their clients. According to the Luxury Institute, too many luxury businesses are focused on developing "soul-less transactions' via e-commerce with their clients instead of re-inventing their businesses for "true customer-centricity." The growing number of younger affluent customers who are now "digital natives" have different expectations and are redefining what "customer-centricity" actually means.
According to the Luxury Institute, the brands that will flourish in these changing times are those that approach their business model reinvention from the perspective of these new younger affluent customers with "deep empathy, and create internal systems that cultivate trusted, emotionally intelligent relationships." To do that, luxury-focused brands like high-end integrators need to build a customer-centric culture that goes well beyond just adopting "best practices" but instead reinventing their organizations and taking measured risks.
As such, the Luxury Institute, which is an organization that served over 1,100 premium and luxury brands over 18 years, has put forth three rules to help guide businesses focused on high-end clients.
Luxury Institute Rule #1: Set Up Market-Driven Teams, Not Product-Centric Teams
Many luxury-focused companies are organizationally broken, literally, according to the Institute, in today's digital era. They remain broken up into departments and functions fit for the factories of the industrial era. All the relevant data that resides inside the organization is "disconnected and uncoordinated," says the group. That means new technology such as customer-data and customer-engagement platforms will be a complete waste without an organizational reconfiguration.
For years, Luxury Institute has recommended that luxury companies reorganize along customer-segment teams (i.e., for integrators: Commercial Market, MDU, Large Project, or Service) or versus products and categories (i.e., for integrators: Audio, Video, Networking, Security or Control).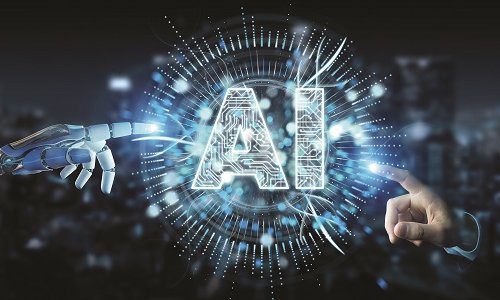 In an era where crime continues to evolve, relying solely on AI-based solutions proves insufficient in preventing sophisticated threats and false alarms. The webinar will emphasize the paramount importance of human judgment and intuition in tandem with AI technology to create a truly complete security solution. Our session will explore how Deep Sentinel's revolutionary approach combines the best of both worlds—advanced artificial intelligence and the presence of highly trained human guards. Together, these elements create an unparalleled level of protection for residential and commercial properties alike. Join our panel of esteemed lighting experts that will dive into why it's time for integrators to rethink their role in the outdoor lighting industry.
Register Now! 
"This creates a customer-centric focus. While products and categories are important, they become providers to customer segment leaders who specialize in generating experiences that meet the evolving stated and unstated needs of the customer audiences" says the group. "Every luxury executive worth their salt realizes that, in this new world, core products and services are only one small component of extraordinary, personalized customer experiences."
The Luxury Institute also recommends that businesses appoint "a highly skilled and emotionally intelligent leader" to focus on all the ways the organization touches its clients. They recommend team leaders for:
Data management
Ways to generate insight into customers
Creativity and design
Creation of packages and offers, along with content development
Production
Supply chain
The Luxury Institute advises these leaders set up teams using internal employees, and even outside experts.
"These teams will be networked into every part of the organization and generate critical inputs and outputs and use other team outputs in real time for results. They execute short-term or long-term projects based on clear customer segment objectives," says the Institute.
This structure will enable luxury-focused companies to deliver optimal customer value, and be flexible and agile to respond to changes.
Rule #2: Form Direct Relationships with Clients vs. Relying on Outside Marketers
According to the Luxury Institute, data is the lifeblood of any business in the 21st century, and trust is the currency. But many businesses have yielded their marketing responsibilities to third parties.
Many integrators claim to be customer-centric, but they have fail to build a direct data relationship with the customer. Luxury integrators need to have an honest dialogue with their customers about data sharing, and adopt transparent, legal, ethical, secure, private, fair value processes.
It is a failure of massive proportions to relinquish control to marketing and advertising entities that stand in the way of building healthy, thriving customer-centric relationships, according to the Luxury Institute. The result is dismal response rates to their outreach and advertising.

The Luxury Institute advises brands to have an upfront conversation with their clients about their respect for personal data rights, and then respectfully ask the customer for direct and secure access to their personal data in exchange for rewards and benefits with legal protections.
"Fortunately, consumers, especially Millennials and GenZ's want to share their data with brands they trust and love," says the group. The payoff will be long-term frequency and referrals from clients over their lifetime.
Rule #3: Use Data to Predict Client Behavior
According to the Institute, if a luxury brand such as a high-end integration company can manage their clients' information directly, they will be able to make accurate predictions about their behavior and make recommendations that have a high probability of making clients happy. Managing that data will also enable fast, personalized response, which is great for the customer.
"This will unleash the human personalization revolution and usher a new era of deeper, trusted, more mutually beneficial, emotionally intelligent brand-to-customer relationships. Luxury will lead this new era, if it begins the transformation immediately. No ripping off of Band-Aids, as often recommended by pundits, is required. Rapid cycle testing and learning is the way to go. Go, we must, into this fascinating, new customer-centric world of luxury," concludes the Institute.



If you enjoyed this article and want to receive more valuable industry content like this, click here to sign up for our digital newsletters!