Transom Capital Group has announced the appointment of John Maier as CEO of the newly independent Bose Professional.
Originally a part of Bose Corporation, Bose Professional was founded in 1964 served as the company's manufacturing arm for the professional AV integration industry. It was later sold in April of 2023 to Transom Capital Group, which itself is a private equity firm based out of Los Angeles, California.
"John is an experienced and successful pro-audio industry executive and it's great to have him join the team at Bose Professional," said Russ Roenick, Managing Partner at Transom Capital.
"We have known John for over 10 years and watched him grow Blue Microphones from a small professional microphone company to a global professional and consumer electronics brand. He also helped us transform Loud Audio from a collection of unconnected brands to the now thriving Mackie."
Maier spent the past several years as an operating partner for Transom, overseeing such businesses as Mackie. Before that, Maier was the CEO of Blue Microphones, a designer of award winning and critically acclaimed microphones, headphones and accessories.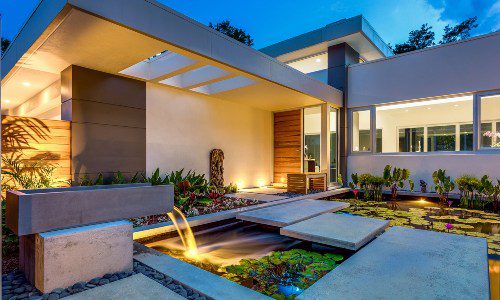 Landscape and architectural lighting create a magical and elegant ambiance for homeowners. The outdoor lighting industry has always been a phenomenal one and continues to grow in popularity. Now is the ideal time to learn more about this rapidly growing and highly profitable industry. Join our panel of esteemed lighting experts that will dive into why it's time for integrators to rethink their role in the outdoor lighting industry.
Register Now! 
He helped leverage the company's professional recording studio heritage into the consumer electronics space and grew the company tenfold during his tenure, eventually selling the business to Logitech.
Prior to Blue Microphones, Maier was the CEO of TC Group Americas where he helped the Danish company build brands like Tannoy, LabGruppen, TC Electronic and Lake, tripling the company's revenue.
Prior to TC, Maier held several leadership positions in the audio industry, including Alesis, Guitar Center and Sound Marketing. He is one of a select few who has managed companies named to the Inc. Magazine "Inc. 5000 Fastest Growing Companies" for ten consecutive years.
Maier earned both his Bachelor of Arts and Master of Business Administration from California Lutheran University and has been a Member of the Board of companies such as Blue Microphones and Tannoy North America.
He also serves on the Board of In the Band, an organization focused on providing music programs for children in underserved communities.
"I am thrilled to be joining the team at the new Bose Professional," said Maier. "I've been a user, salesman and overall admirer of the business and products since early in my career, and I see a great future ahead. I'm in the ideal position of knowing the brand and market well, while still bringing an outsider's perspective to the business. I look forward to helping Bose Professional and Transom achieve all their goals."
If you enjoyed this article and want to receive more valuable industry content like this, click here to sign up for our digital newsletters!