If you want to know what the future looks like for custom integration, look no further than Joe Borress of Tri Star Electric & Automation. Indeed, Borress and his Malibu, California-based company, characterize both the past evolution of custom integration and the future of the industry; thus, perhaps providing a blueprint for what other integrators can aspire to be in terms of a diverse business mix that covers line-voltage electrical, hospitality lighting controls, and residential integration with a holistic and lifestyle-based approach to all projects.
The company's evolution mirrors CEO Borress' progression, migrating from line-volt-age electrical work in New York City to commercial low-voltage to high-end luxury residential work, first in toney Greenwich, Conn., and later in posh Malibu.
Today, the company's business is on the cutting edge of the exploding lighting fixtures segment, while still performing high-voltage electrical and low-voltage integration installations in both the commercial and residential worlds.
The result is a $4 million consulting, design/build, and electrical contracting company that is a go-to specialist in luxury lighting controls and design/consulting for luxury residences, high-end retail, and hospitality projects.

Three Generations of Evolution
The transformation of the company and Bor-ress' own personal evolution is rooted in its history, which arose from three generations of electrical contracting.
"I grew up in the industry. My grandfather was an electrical contractor, my father was an electrical contractor, my cousin is an electrical contractor, my uncle is an electrical contractor, and my brother, who is three years older than me, is an electrical contractor," says Borress.
"So as a young kid if you had asked me what I wanted to be when I grow up, I would not have said the typical 'fireman, policeman, baseball player or teacher' — I was always planning to be an electrical contractor." Even after Borress started college, he had his sights set on being an electrician.
"So, I dropped out of college in 1992 and came to live in New York City with my brother," he says.
"I called my dad and said, 'The bad news is that I dropped out of college. The good news is that I want to come work for you.' My dad said, 'It's your decision, but if that's what you want to do you are starting tomorrow at 5 a.m.'"
Immediately Borress was literally in the trenches at his dad's company, which was called Star Electric at the time. He recalls being in manholes and on ladders and scaffolds in Manhattan, Brooklyn, Harlem, Queens, and the Bronx as he learned the trade, primarily working on large commercial projects.
Over time, Borress earned his journeyman license and eventually became a general foreman.
"I'm proud to say I was one of the youngest general foremen in the Local 3 Union in New York City that's ever been. I was in my late 20s overseeing 50 men doing three or four floors at a time," he recalls.
Among the large projects he oversaw were buildouts for large banks and financial institutions, which of course required low-voltage wiring.
"I didn't like how I would see low-voltage contractors operate on the job," he says.
"They would ask us for everything. 'Can I borrow a ladder? Where's my conduit?' I wondered why we weren't doing that low-voltage work, but my dad was old school. He did public address systems and fire alarm systems, but he did not get into the voice and data world."
On one particular project in the '90s, Borress was asked by the office manager to run some low-voltage cables to a new workstation. "It was Cat 5 cable. I didn't even know what it was," he chuckles.
He did that installation, deciphering the color-coding system for the terminations to the rack and patch panel, and recognized that this was a worthy endeavor. Soon, the company became certified installers of Ortronics, AMP, Leviton, and others, and was doing high-end low-voltage work in prominent commercial buildings in New York City.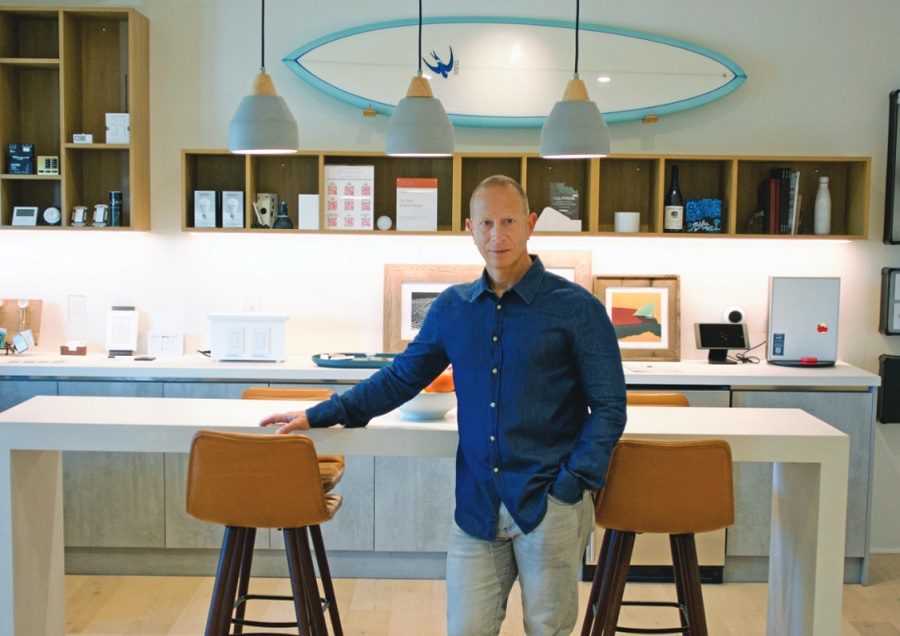 Expanding in Geography & Technology
Not long after, the owners of those buildings were looking to Star Electric to do work in their luxury high-rise apartments and estate homes in Connecticut. That prompted the company to change its name to Tri Star Electric & Automation as it was now entrenched in the entire tri-state area of New York, New Jersey, and Connecticut.
"I had gained a tremendous amount of knowledge doing high-paced commercial work, but doing residential work is very, very detailed and meticulous. The dimensions for everything are really critical. I learned all about that," he says.
"We were limiting ourselves by concentrating on purely electrical. By incorporating low-voltage systems, we were able to give our clients the same 'Tri Star Experience' that they had with electrical, lighting controls, and home automation as well." It was about that time that Borress moved to Connecticut with his family and soon became embedded with the elite in Greenwich, Conn., the wealthiest city in the U.S. Borress dove into the environment, mingling with the affluent and eventually performed the electrical and low-voltage work at 30 luxury estates in the area.
"It was a whole different world," he quips. "The level of wealth and construction budgets was insane, but it was really fun and an amazing crash-course in understanding the luxury lifestyle." Like many in the Northeast, Borress and his family grew tired of the weather and decided to move to California.
"We like to surf and we love the California weather. It was a crazy step. All my friends could not believe I was going to leave everything I had on the East Coast and move to California with no customers, no license… nothing. But we literally packed up and moved to Malibu. That was nine years ago," he says.
Initially, Borress was still running installation crews on the East Coast from L.A., starting his workday at 4 a.m. Locally he focused predominantly on line-voltage installations in the luxury retail space, doing projects like multiple Apple Stores, a flagship H&M, and luxury retail stores on Rodeo Drive in Beverly Hills.
Related: Integrator Business Model for Leaving a Lasting Legacy
"My first residential job was a Lutron HomeWorks project. I wasn't a Lutron dealer yet and the company's local sales channel rep categorized me as an electrician so he was hesitant. We had several meetings and he was impressed by my attention to detail regarding lead times, programming, color selection, and how responsive I was to my clients. Lutron put me on board. I realized that working in the luxury residential space in Malibu was very similar to Connecticut. Once I knew I was prepared to succeed — once I set my mind to it — my phone has not stopped ringing. I have so much work in
California, even working with some of the GCs I worked with in New York who now have offices out here," he says.
Advantages by Combining Electrical with Low-Voltage
According to CE Pro data, there is a growing percentage of custom integrators who are adding a Master Electrician to their business.
Based on the CE Pro Readership Study, 31% of integration companies have electrical licenses. For Tri Star Electric & Automation, the advantages of handling both the line-voltage and low-voltage work on both commercial and residential projects are immense. It boosts the revenue potential on every project, plus it gets the integrator connected with the architect, builder, and homeowner early on in the planning phase, eliminating the possibility of getting a small piece of the revenue pie or being cut out completely.
More specifically, Borress was so adamant about becoming a Lutron dealer because of the flexibility it provides him on his projects, especially now with the lighting fixture category being so hot.
"We are big-picture thinkers with an extremely detail-oriented and responsive approach which helps us create epic results every time. We also focus on the latest developments and keep our knowledge on the cutting edge. It's really frustrating when other firms aren't as experienced, which leads to needless change orders and costly delays. Then, my job suffers because I don't have an answer for the client when they ask about product lead times, colors, finishes or programming. I don't want to be in the dark and it's frustrating. So, I got my lighting education quickly and I went through the entire Lutron and Ketra protocols."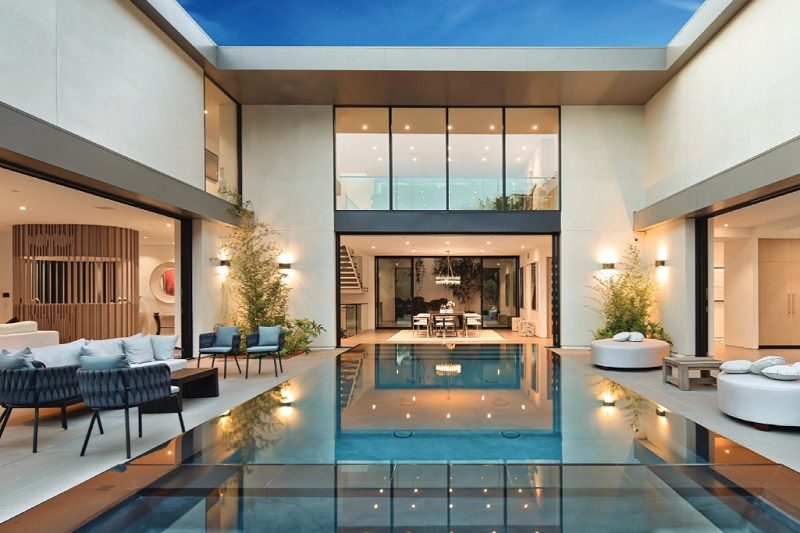 Today, Tri Star Electric has a full experience showroom and Borress says Lutron refers a lot of work to him.
"Once you get into the whole world of controls, shades, audio, video surveillance… it blossoms. We're different from other integration companies because are also electrical contractors, and we are different from most electricians because we are also low-voltage integrators. Having deep expertise in both electrical and low voltage work, allows us to have a cohesive approach and seamless execution on all of our projects," Borress explains.
"I'm an electrical contractor with a beautiful showroom who understands the entire construction process and the luxury lifestyle… the spacing of light and video, the amount of space needed for wiring raceways, the dimming technology, the remote drivers needed. I understand the whole picture and we can put it all together to make it seamless. I don't like using the term 'jack of all trades' but that's really what it is. It eliminates the need to manage five different trades on the job — manage all the different personalities, schedules and product lines."
One of the company's niche markets is boutique hotels. Indeed, the company is among the first to be designated a Lutron HTI (Hospitality Technology Integrator). Tri Star designs, sells, installs, and programs lighting, shading, and temperature control systems for guest rooms. Energy management in hotel rooms is required in new construction in California.
Using a Small Showroom
Borress says being an electrician that does lighting controls and fixtures is the key discipline that puts Tri Star on projects earlier, but he also goes out of his way to avoid channel conflict with other trades. He says it is not uncommon for architects and builders to bring clients to his showroom before any other trade. And since Tri Star rarely is the least expensive option for the client, sometimes the customers opt to use another electrician.
That's okay with Borress because he is often still designing and producing the necessary CAD drawings and documentation and supplying the material for the electrician.
"I just make sure he knows what he is doing in terms of installing the electrical panel and labeling everything properly. Then we do all the programming for the lighting controls and install the motorized shades. Sometimes it's better for me," he adds.
"I don't have to be there all the time. I don't have to worry about manpower and payroll."Tri Star's bread and butter is the new construction luxury residential market, designing, consulting, and providing a turnkey solution from conception to programming, for homes between $8 million and $50 million. Borress' experience on large commercial jobs in New York City has been beneficial to managing these large-scale projects that often stretch out over a prolonged time period. Tri Star's technology, electrical, and lighting design and consulting services were also a logical outgrowth of Borress' extensive experience in key luxury markets which helped to develop his unique lifestyle-based approach to design.
"By getting us involved early in the conceptual phase, the electrical and low-voltage aspects of a project are no longer an afterthought, which is absolutely critical in elevated luxury estate homes," Borress explains.
"The scope of our projects can include everything from lighting controls, shades, sound systems, custom electrical and lighting, audio/video, networking, landscape lighting, and outdoor audio as well. Running a large, long-term project efficiently isn't always easy due to the number of people and moving parts. Experience has taught me that everything can be worked out if the culture of the project is collegial and positive. We encourage everyone, at every level, to be cooperative and focus on the common goal of getting the job done correctly even when issues arise," he says.
The company's go-to solution is Lutron HomeWorks lighting controls, Lutron Palladiom and QS motorized shades, Ketra lighting fixtures, Josh.ai voice control, and Savant App integration.
Audio and video solutions from Sonos, Bowers & Wilkins, and Leon Speak-ers are layered on top of those solutions, along with Lutron and Nest climate control. Bespoke controls like Meljac and Forbes and Lomax can also complement the interior designer's aesthetic.
Borress says lighting automation with one-touch lighting scenes, for the ultimate client experience, is the company's hottest category right now. Tri Star's boutique, appointment-only Malibu showroom is an instrumental resource for design teams and clients to experience firsthand the range of possibilities and the latest technology.
"We have a prominent location strategically located across from the sand of Carbon Beach. It is 1,000 square feet and even though we have all the brands and products we support and display on hand, it's all about giving the client, designer, architect, contractor, and developer an experience that will transform their understanding and thought process in regard to their previous design ideas," he explains.
Borress mans the showroom himself, conducting a formal demo that takes 20 minutes with a typical appointment requiring an hour to review the project and let clients experience the other elements of the showroom.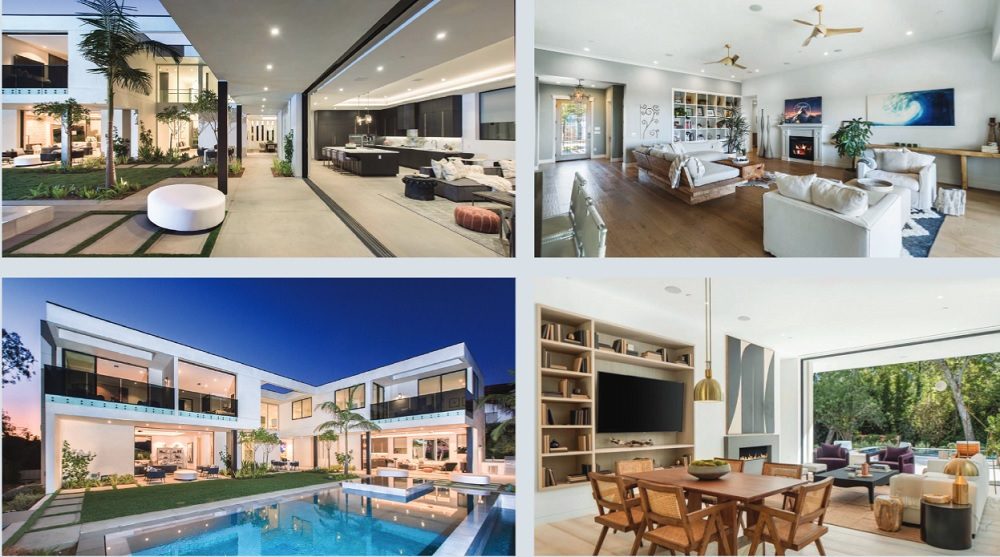 Precise Culture of Communication, Installation
Borress also aims to distinguish the company via its corporate culture and interaction with clients. From the first email or phone communication to showroom appointments, descriptive proposals, lookbooks, shop drawings, and field personnel, it all begins with the goal of delivering what the clients envision and keeping the user experience in mind.
The meticulous schooling learned from his early days continues today in the way Borress maintains a precise process for installation.
"We pre-wire with a purpose. We do not just start running wiring to the head end. We review all the networks, NVR, audio, and power conditioning requirements and put a full set of wiring shop drawings together with a pull schedule. That way the labeling is coordinated and wires are run and landed in specific spots in the AV closet and making it a neater and better install. We've built racks onsite and offsite, and really do not find either one of them better than another. Both ways are done in a clean and dust-free environment," he describes.
Tri Star prides itself on providing good communication and information flow. It offers a three-week look-ahead and formal submittals for review.
"We don't assume that clients know the flow of our scope and timelines," says Borress.
"The better job we can do providing schedules, the happier the client will be throughout the project. By working this way, our team and the clients are working together with the same goals and expectations." Despite all the evolution of the company, Borress is not done yet.
For example, the company does not have service agreements with its clients, even though it has remote monitoring in place for all of its installations. "I can still visualize where I want to take the company," Borress says, "I am just not fully there yet."
post
If you enjoyed this article and want to receive more valuable industry content like this, click here to sign up for our digital newsletters!