NSI Industries, owner of the well-known brands Platinum Tools and TechLogix, is aiming to introduce integrators to the NSI brand name at CEDIA Expo 2022.
"A lot of people know Platinum Tools, the leader in the tool portion of the industry and known for its connectors, and a lot of people know the TechLogix brand of fiber optics and other electronics, but people don't know on the NSI side," says Cameron Smith, vice president of building technologies for NSI Industries.
"This is a really important opportunity for us to start to get NSI in front of the low voltage industry. NSI has been a leader in the electrical side of the business with the acquisitions of Platinum Tools, TechLogix, and data-centric Lynn Electronics a couple of weeks ago. This is the first show that we're going to be working all together with traditional integrators."
In the company's Booth #5035, the company will be showcasing staff several new products.
Platinum has had one of the best-kept secrets in the industry with its patented 10 Gig connectors that are rated for AV-over-IP solutions and HDBaseT. The company will also have a full staff at the booth showing its new testers and crimp tools for 4K solutions such as fiber or copper. Among the demos in the booth will be how to terminate fiber in about 30 seconds and how to quickly snap on connectors.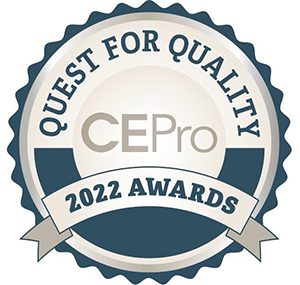 CE Pro urges integrators to recognize their suppliers that go above and beyond to deliver premium support and service. Cast your vote today to recognize the services (not the products) from your favorite manufacturers and distributors.
Cast your vote today!
Smith notes that signal integrity is more important now than ever with 4K high-definition content that needs to be distributed throughout the home.
"It is really important. And frankly, these evolutions are why NSI bought Platinum Tools for the copper side and bought TechLogix for the fiber side," he comments.
So what's the one tool that every technician needs to have in his or her toolbag today? Smith says it is the company's $80 TPS200C PoE++ tester. The device enables a technician to map Wi-Fi, map copper and map fiber with a single tester.
"It's awesome. We can't keep them in stock," he says.
"It also tests PoE, because the reality is all of the electronics we install now have a PoE budget. It also tests power supplies. How often do technicians have to go back on site because the camera is not getting enough power over PoE and the power supply the problem, or what happens when the IR sensors get covered up? You'll spend hours in the field troubleshooting. This little tester that people don't know exist will get you out of there in five minutes," he explains.