Run by the brothers Montgomery (Matt, president; Greg, director of coolness; and Brad, marketing/creative), Utah-based TYM Smart Homes and Home Theaters is arguably the savviest custom integrator on YouTube, enabling the firm to extend its reach on other platforms in the process.
CE Pro profiled the company a few years back, and since then TYM has not only grown its YouTube following to over 12,600 subscribers, but earlier this year launched the LuckyDog beta site to assist others with video production.
Brad Montgomery describes LuckyDog as an online community that provides on-demand streaming courses, master classes, and even live "Expert Secrets" broadcasts with industry veterans. Courses are taught by individuals and manufacturers from the CI industries and are directed at residential and commercial integrators.
Eventually, everything from wire termination to advanced acoustic design will be available in a constantly growing library, he says. The roadmap includes plans for video production and project photography courses, Montgomery adds.
"Because of COVID, we wanted to help our community, so we launched the site early (in a very beta mode). We also decide to make access to free for 90 days. Anyone can sign up and get immediate access to the currently posted courses, as well as the Expert Secrets series," he says.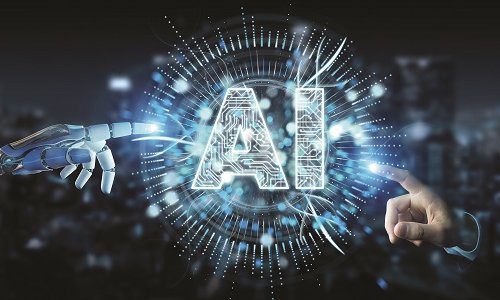 In an era where crime continues to evolve, relying solely on AI-based solutions proves insufficient in preventing sophisticated threats and false alarms. The webinar will emphasize the paramount importance of human judgment and intuition in tandem with AI technology to create a truly complete security solution. Our session will explore how Deep Sentinel's revolutionary approach combines the best of both worlds—advanced artificial intelligence and the presence of highly trained human guards. Together, these elements create an unparalleled level of protection for residential and commercial properties alike. Join our panel of esteemed lighting experts that will dive into why it's time for integrators to rethink their role in the outdoor lighting industry.
Register Now! 
Montgomery shared news of the LuckyDog launch after answering a handful of other CE Pro questions:
---
What types of videos have you found get the most traction for views/shares?
---
It all depends. Sometimes what performs well isn't what you expected. Sometimes, a video on one platform will outperform itself on another. Sometimes, it can feel like a roll of the dice.
That being said, we believe the most important metric isn't a number, but rather the quality of the audience engagement. A video that performs below expectations could still lead to something golden.
---
Have you installed videoconferencing systems (perhaps as a byproduct of this video production expertise)?
---
Interestingly, our backgrounds included some time in live television production, and we are seeing increased demand for videoconference gear. The current situation [in the ongoing coronavirus pandemic] is getting people more comfortable with having to these on a regular basis — as a result, we've all been forced to confront our Zoom "stage fright" so to speak.
---
What kind of equipment is involved?
---
We've used all sorts of gear over the years. Our favorite cameras, however, are DSLR and mirrorless. You want cams that works in well in low-light as well as outdoors. We also use corded and wireless mics as well as lighting kits.
---
Is there a certain length video you aim for?
---
We try to take the time the subject at hand needs — but don't want to force it. Sometimes we cut the same material to different lengths for different platforms. Do you do virtual demos, or showroom tours? We have done worksite tours of projects, and will continue to do more of these. Do you do consult with customers over video? Yes, Zoom, Google hangouts, etc., are very useful for these.
---
Any key piece of advice for integrators looking to do more with video?
---
Be yourself.
If you enjoyed this article and want to receive more valuable industry content like this, click here to sign up for our digital newsletters!