There's a new distribution team in the Twin Cities that's growing stronger every day. Industry Tech Sales (ITS) is headquartered in Mendota Heights, a suburb of Saint Paul, Minn., and their journey from a simple plan to a booming business is one aspiring integrators can learn from.
Industry Tech Sales' story starts in the fall of 2020 when manufacturers were facing challenges in getting products to market as a result of the COVID-19 pandemic. Distributors were dealing with cash flow issues, as the pandemic clamped down hard on shipments of equipment from overseas suppliers. Adding onto the problem, ports of entry into the country were experiencing tremendous backlogs, and truck drivers were exiting their jobs.
On top of everything, distributors, who live and die on inventory turns and cash flow, were being pinched. Some had the financial strength to make it, and some had the resources to acquire other distributors who couldn't survive otherwise. Whatever the case, far too often integrators were seeing empty shelves, horrendous lead times and demoralized suppliers.
Amidst this disrupted market place two AV industry friends, Scott Wexler and Pat Schrantz, got together and decided to do something. They set to work building a new distribution company and named it Industry Tech Sales. They used the experience that both had gathered, Schrantz had 30 years of experience in distribution at Capitol Sales, and Wexler added a decade of experience in distribution and installation, to try and create something unique for the midwest market.
ITS Tries to Make Ordering, Shipping As Easy As Possible During Pandemic
Understanding that product shortages were killing other suppliers and dramatically impacting installers, they set out to secure product lines from both residential and commercial-oriented manufacturers. They also understood the value of having redundant product lines; an example is commercial amplifiers, where the company offers LEA, Atlas, Dynacord, Kramer AV, TOA, and QSC as options for customers.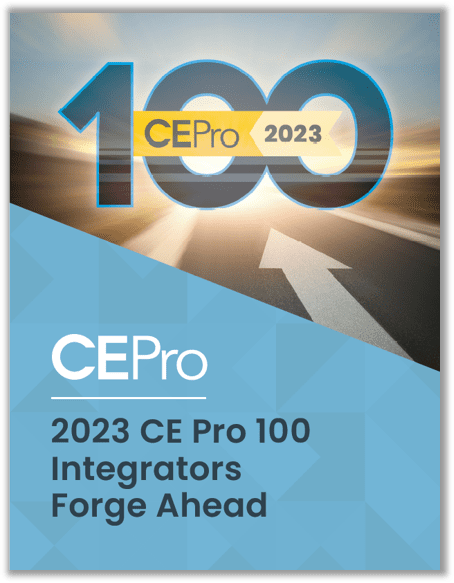 Which companies in the custom integration market made CE Pro's 24th annual CE Pro 100 list?
"We may not have the exact model you're asking for, but chances are very good we'll have an option for you that will get you paid," says Wexler.
ITS also offers design assistance for those working on projects in the residential, commercial, educational and government markets. And if the scheduling gets too tight for your crew, they offer the programming services of CS Consulting on an hourly basis to handle control systems, digital signal processing devices and extensive video distribution systems.
Other factors that are touted include free shipping for orders placed online that can ship via a parcel carrier like UPS or SpeeDee Delivery, with courier delivery also available locally with a corporately owned Sprinter Van. In addition, truck shipments are freight paid on shippable orders over $5000 for things like large displays, assembled racks, and large commercial speakers.
ITS says having a sales staff that includes many former employees of the now-defunct Capitol Sales helps, as experience and product knowledge is another huge attribute for customers as well as their manufacturer partners.
"Since we're new to the market, we bring a spirit of agility and customer centrism to the table" says Schrantz. "We strive to say yes when a request for something is made. That sort of attitude will, we think, build long-term relationships with our customers and our vendors."
If you enjoyed this article and want to receive more valuable industry content like this, click here to sign up for our digital newsletters!