In today's competitive job market, the hiring process has become an increasingly complex and vital aspect of a company's success. Employee background checks, now an integral part of this process, have been widely adopted by organizations across the country, as evidenced by a 2020 BPSA survey that showed 94 percent of American employers conducted at least one type of background screening.
This crucial component of hiring, when conducted efficiently and effectively, can help organizations build a strong and reliable workforce, while mitigating potential risks associated with unsuitable candidates.
However, despite the apparent understanding of the importance of employee background checks, many organizations struggle to implement efficient and well-designed screening processes, often leading to costly and undesirable consequences. The unintended consequences of poorly designed background screening processes, such as "false positives" or inadvertent non-compliance with government regulations, have the potential to undermine the very purpose of background checks, wasting valuable resources and even exposing organizations to legal liabilities.
In order to address these challenges and optimize the effectiveness of background screening, this article presents a comprehensive guide to designing and implementing a solid background check policy. Organizations can significantly benefit from adhering to a set of key principles, including compliance with legal requirements, job-specific criteria, workflow management, and thorough documentation.
By providing a clear and actionable framework, this guide aims to empower organizations to enhance their background screening processes and ultimately, make more informed hiring decisions with employees. With this foundation in place, we will now proceed to explore each of these key principles in greater detail, beginning with the critical aspect of legal compliance.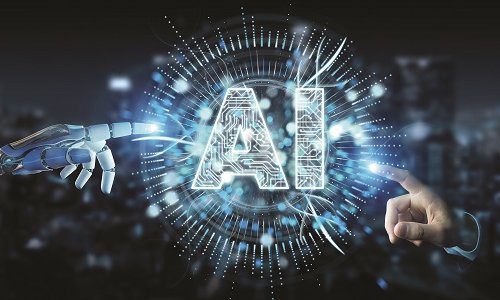 In an era where crime continues to evolve, relying solely on AI-based solutions proves insufficient in preventing sophisticated threats and false alarms. The webinar will emphasize the paramount importance of human judgment and intuition in tandem with AI technology to create a truly complete security solution. Our session will explore how Deep Sentinel's revolutionary approach combines the best of both worlds—advanced artificial intelligence and the presence of highly trained human guards. Together, these elements create an unparalleled level of protection for residential and commercial properties alike. Join our panel of esteemed lighting experts that will dive into why it's time for integrators to rethink their role in the outdoor lighting industry.
Register Now! 
Step 1: Be Compliant with Laws and Regulations on Background Checks
Being compliant is table stakes, of course. As mentioned above, highly regulated industries such as healthcare (child care is another example) prohibit companies from hiring people who have committed certain offenses for specific jobs. State and federal laws that govern these mandatory screening practices must be followed.
There is always the risk that a company unknowingly goes against government criminal background check requirements on a potential employee. One way this happens is by not screening exhaustively for specific criminal offenses. An example of a highly regulated industry regarding background screenings is the healthcare sector, where employers must exclude candidates who have committed specific criminal offenses from certain jobs.
A remedy to all the issues with poorly designed background screening processes is efficient and consistent background check policies that standardize every process step.
There are also other regulations in place. For example, the Fair Credit Reporting Act contains rules for "adverse actions" vis-a-vis candidates against which a negative hiring decision was made. In such an instance, the candidate needs to receive a copy of the report, be allowed to dispute (thus the need to document the process, see later), and potentially there needs to be a re-investigation and a reconsidering of the initial report in light of new findings.
The Equal Employment Opportunity Commission provides guidance on what a reasonable individual assessment of someone looks like if that person is not hired based on their criminal history information. This individual assessment needs to be undertaken before any adverse hiring decision.
Step 2: Set Job-Specific Criminal Criteria for Your Background Check
Once an organization is certain its background screening process is compliant, it can start building out additional exclusion grounds for specific offenses for specific jobs. When talking about exclusion grounds, there is indeed good reason to speak about job-specific exclusions and not company-wide exclusions.
Companies employ people for the most diverse roles. Therefore, only some offenses should be considered a red flag for every job (prominent examples of traffic violations are DUIs relevant to professional drivers, but perhaps not so much for people with desk jobs).
Organizations also need to decide how far back they want to go. Knowing what federal, state, and local ("ban-the-box") laws apply to your organization is an excellent place to start. These laws provide direction, guidance, and timeframes allowed for considering criminal offenses.
The more urgent a shortage is felt in any specific job market, the more likely management will be inclined to loosen criteria. Remember, in sectors such as healthcare, company criteria can never be less stringent than what the law mandates.
Step 3: Set Other Job-specific Criteria
Criminal background checks are the most popular category of background screening checks.
However, criminal background checks are not the only ones relevant in the employee hiring process for most jobs. In many instances, companies will also want to check a candidate's past work experience, education, licenses, and references. Here also, decisions need to be made on where the bar is placed, and the job market conditions will have a bearing on those decisions.
Step 4: Build a Workflow for Your Background Checks
Companies also need to decide what the decision tree should look like throughout the different stages of the background-checking process. For example, how will the organization communicate to four different categories of people:
The ones who have been accepted for the position for which they applied;
The ones where additional questions are asked to the candidate because the first round of screening was not conclusive;
The ones who are not accepted for the job offered but are offered another job;
The ones who are refused any job.
Step 5: Document the Workflow
With the potential that candidates could dispute and even litigate an adverse action and government agencies tasked to check for compliance, organizations should ensure they create, maintain, and consistently adhere to their business policy for hiring and running background checks. Doing so will enable companies to defend themselves as the need may occur.
Companies have everything to gain regarding efficiency and compliance from having a well-designed background screening program.
In conclusion, the efficient design and implementation of a solid background check policy is crucial to the success and legal compliance of any organization in today's tight job market. The five key tips discussed in this article—adhering to the law, setting job-specific criminal criteria, establishing other job-specific criteria, building a streamlined workflow, and thoroughly documenting the process—are vital components to establishing a well-organized background screening process.
By ensuring that these practices are followed, organizations can minimize the risk of false positives, lawsuits, and non-compliance with government regulations while also fostering a fair and equitable hiring environment.
Furthermore, a well-designed background screening policy not only promotes the overall integrity of the company but also has broader implications in creating a safer, more transparent, and just workplace. It is essential for employers to take action and invest in the development of a comprehensive background check policy that is tailored to their specific industry and organizational needs, thus securing their future success and protecting their reputation.
Jeff Ernste is CMO at Orange Tree Employment Screening.
If you enjoyed this article and want to receive more valuable industry content like this, click here to sign up for our digital newsletters!