PureTech Alliance Partners with Google Nest
National rep organization PureTech Alliance focused on wellness products add Google Nest to its portfolio.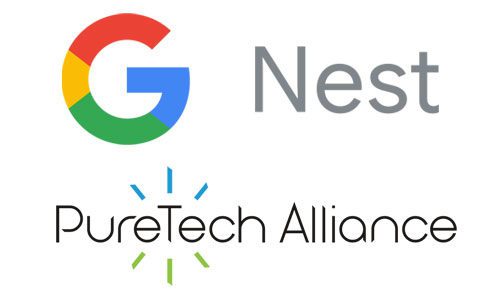 The PureTech Alliance, a national sales and service rep organization focused on health and wellness technologies, has announced an agreement to support Google Nest products in the custom integrator channel across all 50 U.S. states.
Google Nest products work together seamlessly, where a client's Nest Protect smoke alarm can talk to a Nest Learning Thermostat, a Nest Hub Max shows the homeowners what's happening on their Nest Cams and Nest Hello doorbell, the Nest x Yale Lock can help secure the home, and Nest Wi-Fi connects every device.
Integrators have the opportunity to build smart homes for consumers with Google Nest products along with their favorite lighting brands, multi-room audio systems, smart TVs, home automation systems, and many more smart and connected devices on the Google Assistant platform.
"After looking at these impressive technologies, we see the Google Nest products as a perfect fit for the PureTech Alliance as our organization seeks to deliver premium solutions for healthy and helpful homes in the CI channel," says PureTech president, Peter Dyroff. "Google Nest offers a compelling direct dealer program, and our strategy will be to enlist top integration professionals along with distribution accounts across the USA."
The PureTech Alliance launched in July 2020 when it announced it had signed on with Pure365, an indoor air quality monitoring and filter company. The alliance is comprised of 12 sales representation firms that each have extensive experience in the audio/video and the custom integrator (CI) channel within their respective regions. The PureTech Alliance will create and maintain a network of the finest technology sales and integration professionals representing outstanding wellness products across the U.S. market.