When was the last time your independent rep dropped everything, drove 2 hours to a client's home and spent 6 hours with you working to get your installation up and running? For Tim Bell of Electronic Environments in Memphis, Tenn., that exact circumstance just occurred.
Bell was having system problems with some AVPro Edge equipment on recent project when he reached out to his independent rep Brett Leinard of Phoenix Marketing Group.
Without hesitation, Leinard jumped in his car and drove the 200+ miles across the state from Nashville to Memphis.
"Electronic Environments' client was having some system problems," recalls Leinard. "I had worked with AVPro Edge electronics during my own years as a custom integrator. After I received the call from Tim Bell that he was in fear of losing his client, I got in the car and drove to the client's home, a 120-minute drive. Once there, over 6 hours later, we were able to salvage not only the client but gain a much stronger relationship with Tim Bell and his Electronic Environments' team."
Stefan Tonjes, regional sales manager for AVPro Edge, notes, "This is a perfect example of the shear value of reps in our industry. Phoenix Marketing's rep Brett Leinard had experience with our Axion-8, which is our 8×8 matrix, the receivers and many of our extender kits. He went above and beyond the call of duty to ensure Electronic Environments was well serviced. He wouldn't even leave the residence, even though it was a very long drive home, until he made sure the client was truly happy with the system. That's professionalism."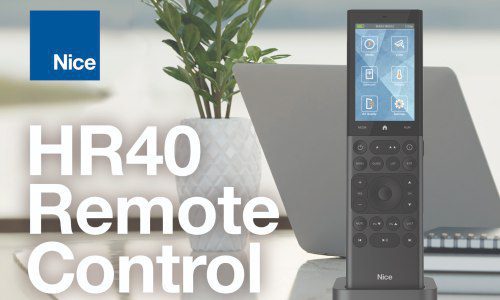 Remote controls continue to evolve at a rapid pace. The days of integrators providing remote controls simply for the TV have migrated to full home automation control of lights, shades, security, HVAC and audio/video in a single form factor. Join this free one-hour CE Pro webinar to hear from a panel of experts who will delve into finding the right remote that can effectively control all the subsystems in a home and empower consumers to customize the solution, while at the same time allowing integrators balance their service requirements.
Register Now! 
Phoenix Marketing Group is headquartered in the Raleigh,. N.C. area but covers Georgia, South Carolina, Tennessee, Alabama and Mississippi. The rep firm is an adjunct to AHA Distributing, a member of the Catalyst AV group, an organization of 10 privately held distributors serving the custom electronics industry out of 20 locations nationwide.
It's stories like that which reveal the close nature of the custom electronics industry.