DOW Technologies, a leading independently owned technology distributor serving the custom integration industry, hosted their third DOW Elite Dealer Retreat August 1-2 at the Ritz-Carlton Reynolds, Lake Oconee, Ga. DOW Technologies brought in over 300 customer attendees representing 148 companies to attend the two-day event, which provided a packed schedule mixing business and pleasure at the Georgia locale.
The DOW Elite Dealer Retreat aims to brings together manufacturers and dealers in a relaxed environment that includes training, product demonstrations, a tradeshow and plenty of summer time fun.
On Monday, dealers were welcomed by DOW's director of sales, Drew Fischer, who highlighted that many of DOW's employees come from a small-to-medium business (SMB) background. Support of SMBs by the Tampa, Fla.-based distributor and the participating manufacturers was a theme that flowed throughout the event, according to DOW.
After the opening ceremony, dealers attended five unique sessions with different manufacturers that offered training and an opportunity to provide feedback. The evening was capped off with a cocktail hour that featured laser skeet shooting and then a networking dinner.
Day 2 began with integrators attending two business improvement sessions that were designed to highlight opportunities for company owners and principals to expand their offerings and add revenue.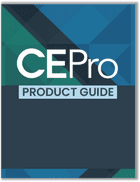 CE Pro's 2022 Product Guide showcases some of the latest and innovative solutions from manufacturers serving the custom electronics industry in a cross-section of categories.
Download the guide now!
Dealers then attended a tradeshow featuring 42 manufacturers and vendors that covered the wide range of business segments that DOW supports.
After the trade show time, dealers and manufacturers had a chance to network in a fun, casual atmosphere where they could take advantage of beautiful Lake Oconee. DOW offered the opportunity for attendees to ride jet skis, try wake boarding, take a relaxing ride on a pontoon, swim in the lake or check out a car show that featured demo cars from Alpine, Sony, Metra, Arc Audio, Triton, Illusion and Rockford Fosgate.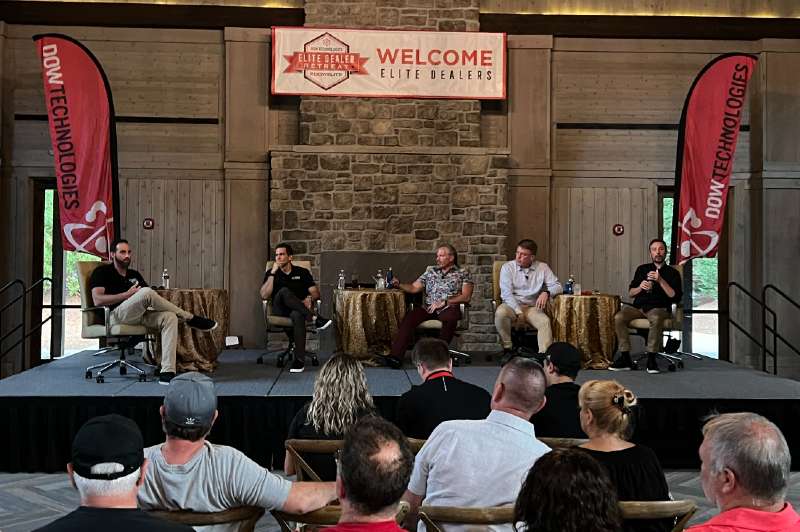 Tuesday evening featured a panel of industry leaders speaking about what they see for the future of their industries, how independent SMBs should be preparing now, and what opportunities those businesses should be taking advantage of, the distributor notes. Moderated by Fischer, panelists for the discussion included Rick Kojan, Sony, head of sales – aftermarket car audio; Jim Mayo, Samsung, executive director – sales customer install/indirect sales; Giles Sutton, CEDIA, senior vice president – member success & sales; and John Yodzis, DOW Technologies, president & CEO.
Dealers, Manufacturers Enjoy Key Takeaways from DOW Technologies Retreat
"I am particularly grateful for allowing Samsung to play such a prominent role in the event, with individual opportunities to address each CI Dealer attendee.
"The breakout events, the ability to socialize with such a large group of dealers during the evening activities and opportunity I had to address the entire assembly was terrific," enthuses Mayo.
"I am so glad DOW is back to this important event which brings together the best dealers in the business who are interested in learning what other are doing to succeed and how to make their businesses better. I know how important DOW is to Samsung, but when you attend an event like this one, it is even more obvious how important DOW is to their customers."
As host, DOW was energized to gather members of the integration community again after having events such as this one disrupted by the pandemic.
"We're very excited to have been able to provide this opportunity for dealers and manufacturers to get back together in a casual atmosphere which leads to great conversations and interactions" states Fischer.
"We are constantly looking at ways DOW can offer unique programs and services, and this event is a true differentiator in the industry."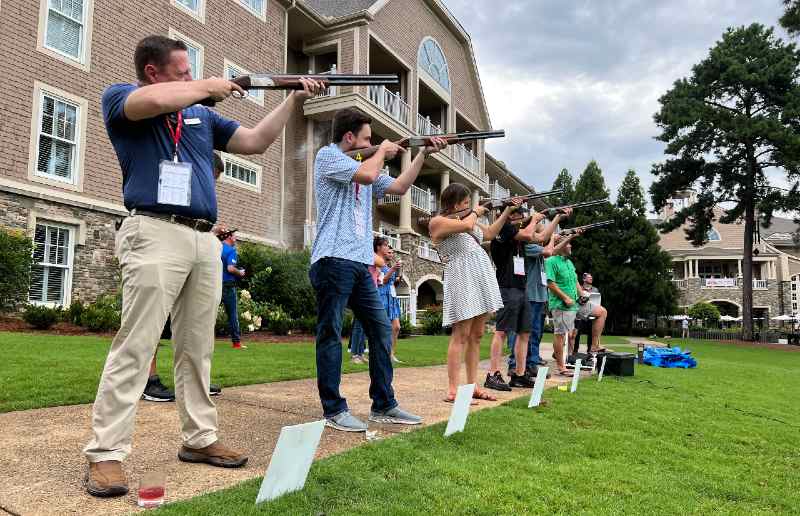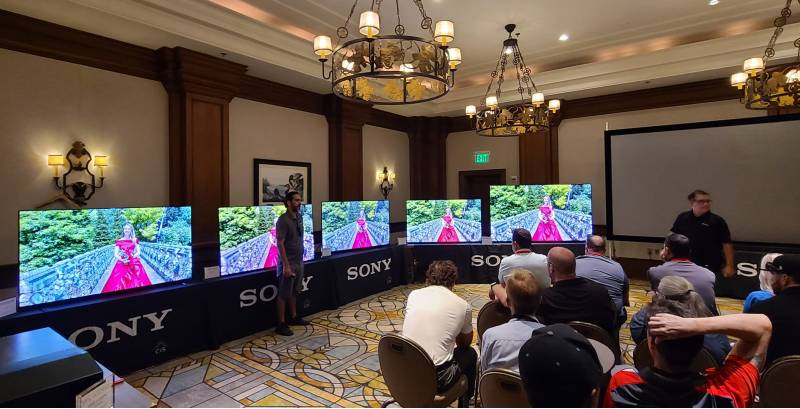 Dealers echoed Fischer's sentiments, lauding the accommodations, sessions, activities and more.
"The whole team at DOW put together an amazing event," says Rob DeCrane of Soundwaves Autosound & Security, Tampa, Fla. "The location was beautiful. All of the food and entertainment was spectacular. The vendors put on amazing trainings and demonstrations. No one else comes close to what DOW does for its dealers. I had a great time and can't wait until next year."
Adds Paula Roeterdink of Vector-SI, Inc., Myakka City, Fla.: "As a small business, we found the ability to connect with the industry on a more personal level to be priceless. Many of our questions were answered and we also became aware of several new opportunities that we didn't know existed. In addition, we even made new friends. We look forward to attending more events in the future and further strengthening our relationship with DOW."