Alarm.com (NASDAQ: ALRM) has filed a patent infringement lawsuit against Vivint Smart Home (NYSE: VVNT). In it the company alleges that Vivint is violating 15 patents with its smart home platform. Specifically the suit names Vivint Doorbell Camera, Doorbell Camera Pro, Outdoor Camera Pro, Indoor Camera, Car Guard, Sky Control and Smart Hub as having functions that violate Alarm.com's patents.
The 76-page civil lawsuit (Alarm.com vs. Vivint) (Case No. 2:23-cv-00004), which was filed by Alarm.com (ADC) and ICN Acquisition in the United States District Court for the Eastern District of Texas, Marshall Division, on January 4, 2023, asks for a jury trial, an order requiring Vivint to pay an ongoing royalty to Alarm.com of an yet-to-be-determined amount, enhanced damages for up to three times the actual damages, plus attorney's fees.
Alarm.com Lawsuit Alleges Vivint Success Was Built on the Back of Trade Secrets
The companies' history with one another dates to 2007 when Vivint became an Alarm.com dealer. During that time, according to the lawsuit, Vivint sold smart home and security packages using Alarm.com's backend platform that takes the data collected from sensors and cameras in the home and communicates those conditions via a mobile app to users.
The app then allows touchscreen controls of Vivint panels and networked monitoring components. It also uses GPS technology to provide location-based alerts. The lawsuit says that Vivint then became a "significant" Alarm.com dealer and was made privy to trade secrets and other confidential information.
In 2014, Vivint launched its own platform dubbed Vivint Sky, later renamed to Vivint Smart Home. The lawsuit says, "Vivint has a long history of misappropriating ADC's technology." It further states "Vivint has continued to copy ADC's innovations and incorporate them into the Vivint Backend."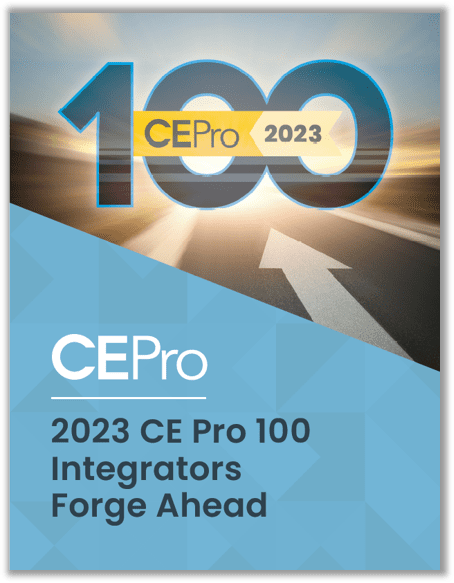 Which companies in the custom integration market made CE Pro's 24th annual CE Pro 100 list?
In the lawsuit, Alarm.com claims much of Vivint's success is due to Alarm.com sharing its trade secrets and patented technology in 2009 to enable Vivint to launch its Go!Control panel, which was manufactured for the company by 2GIG based on specifications provided by the company.
The lawsuit states:
In 2022, Vivint reportedly informed Alarm.com that it would be discontinuing the payment of its licensing fees.
For each of the alleged patent violations, the lawsuit states:
This article originally appeared on our sister site Security Sales & Integration on January 12, 2023. It has since been updated for CE Pro audiences.
If you enjoyed this article and want to receive more valuable industry content like this, click here to sign up for our digital newsletters!