When Tiger Woods was the No. 1 golfer in the world, he changed his swing. Despite being on a historic streak of victories, Woods knew a swing change was necessary for him to continue to improve and evolve. And as a result of changing from a draw-style to a fade-style ball flight, Tiger became an even more dominant champion and solidified his legend.
Like Tiger Woods, D-Tools recognized that even though its highly successful D-Tools SI (System Integrator) software was the leading locally based business management platform for integration companies, the company needed a complementary cloud solution to reach an even broader demographic of dealers that would continue its evolution. And so began a multi-year odyssey to develop D-Tools Cloud, a web-based Software as a Service (SaaS) solution for the market that launched three years ago.
But since its debut, the next-generation platform has offered sales pipeline management, on-the-fly estimating from any mobile device, intelligent visual quoting, interactive system design presentations, change orders and product procurement using supplier-authorized dealer-specific pricing. Recently, D-Tools Cloud evolved to a full end-to-end, scalable solution by adding a new project management suite covers project planning, resource management, scheduling, task assignments, item tracking, time tracking and more.
But the company is not resting on its laurels, even though the D-Tools Cloud Project Management Suite now provides integrators with an easy-to-use set of tools to help project managers plan and manage project installations, and enables field technicians to receive and report on project-related tasks with a seemingly endless array of key features.
D-Tools CEO Randy Stearns spoke with CE Pro about the creation of D-Tools Cloud and what it means for integrators and the company.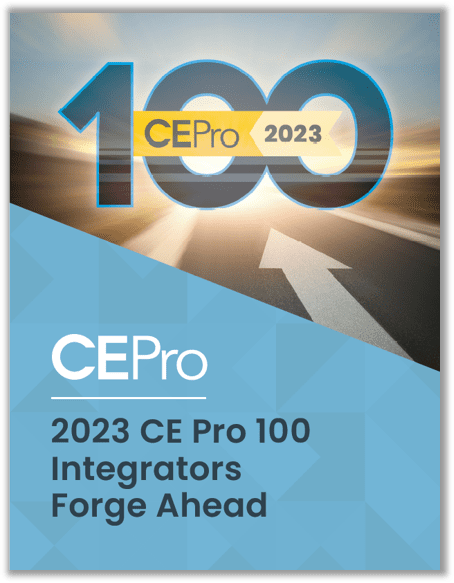 Which companies in the custom integration market made CE Pro's 24th annual CE Pro 100 list?
CE Pro: Give us an overview of where D-Tools is today as a company and what led to the creation of D-Tools Cloud?
Randy Stearns: We remain in a very enviable position of being the hands-down market leader. We have thousands of residential systems integrated with customers across the globe. SI or System Integrator remains an amazing product. It's great for large companies like the CE Pro 100, and it's great for boutique firms that specialize in large projects that require full engineering drawings and more in-depth project planning and management. Frankly, we're also killing it in other low voltage sectors, commercial AV, and commercial security. We're starting to get very active in building automation, so other low voltage sectors with System Integrator.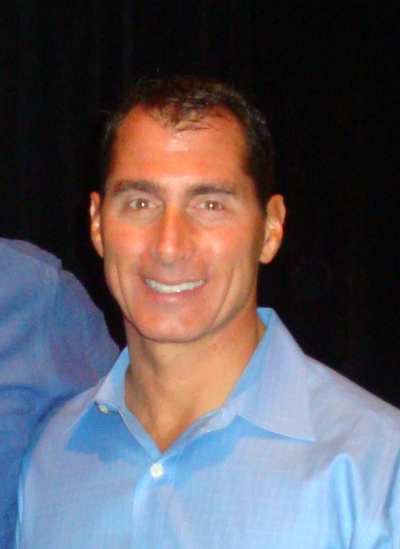 The truth is that SI has evolved to a point where it is overkill for the majority of the residential systems market, and because of that, there's been a gap in our offering to the residential sector for the past two or three years.
D-Tools Cloud, while we launched it nearly three years ago, didn't yet have the feature set that made it super competitive with some of the other cloud solutions on the market.
Now we have now completed an end-to-end solution that is very powerful, yet simple to use, and easy to implement. It's ideal for the small to mid-size residential integrator. Frankly, it's running past the competition. If we maintain on track through the end of the year, we should have over 1,000 residential systems integrators using D-Tools Cloud by the end of the year.
With D-Tools Cloud, we took everything that we've learned in over 20 years of building software for system integrators, and combined it with the latest and greatest state-of-the-art software development tools to build a product that is a game-changer.
It's really taken the industry by storm. The response that we're getting is amazing. It's just exactly what the market needs… no less, no more. I think we just hit it exactly right in the sweet spot for integrators in terms of what they've been asking for or what their needs are. We're not overcomplicating it; we're working very hard to keep it simple, intuitive, and logical. It's super easy to implement.
As an anecdotal thing, every time we take on a new D-Tools Cloud subscriber, which is more than one per day, we schedule an orientation/implementation session immediately to take place within the next three days. By the time we get to holding that session with them, most of the dealers are already using it, and often ask, "Why are we meeting?"
That's how intuitive it is. We end up using those sessions to review tips and tricks they can use to be more efficient and even deliver more value. D-Tools Cloud is a really strong product. We're proud of it and excited about the future.
CE Pro: Is D-Tools Cloud targeted at smaller integration companies?
Stearns: It actually doesn't have much to do with the size of the company but has more to do with the sophistication required for their projects. Integrators who want to do in-depth proposals with the ultimate flexibility in terms of what they look like, how they're laid out and formatted, and include heavy amounts of content are SI users; they're not a D-Tools Cloud user. If they need to do full engineering drawings with inputs and outputs and rack elevations, then they're an SI user and not a D-Tools Cloud user. If they need to really map out a project from a planning perspective, using a Gantt chart, and need to go deep in terms of planning process, then they're are an SI user.
D-Tools Cloud users are the integrators that are moving fast, and are generally doing lots of projects in the $10,000 to $75,000 range with an occasional six-figure project. That's the sweet spot for D-Tools Cloud customers. It's the vast majority of the industry.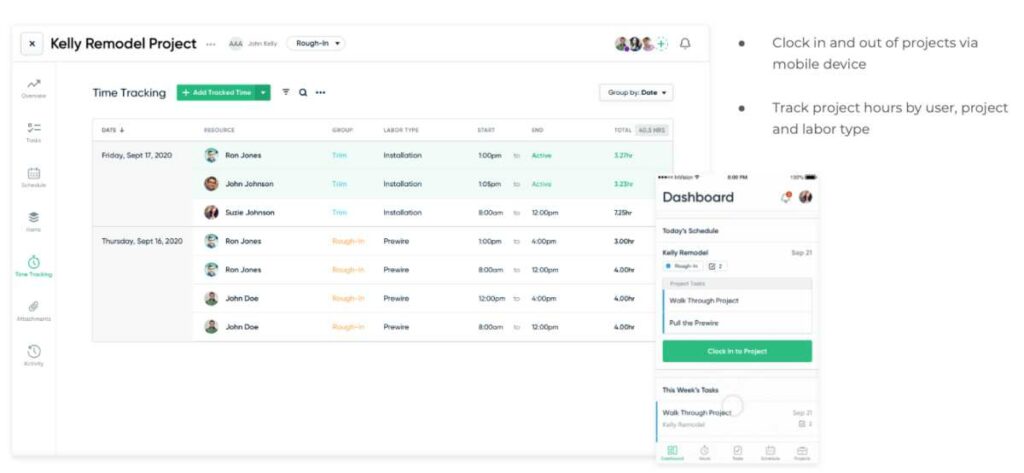 If you're a CEPro100 company or a boutique firm that does huge projects, SI is a really good product for you. Most of the rest of the industry at this point should be thinking about using D-Tools Cloud.
CE Pro: How is D-Tools Cloud an important tool for integrators during this tight labor pool market?
Stearns: Everybody immediately thinks about hiring more people when they're having a hard time getting work done or they're slammed. Instead of jumping to add people, I would encourage them to focus on how to make their current team operate in a more efficient way.
That way you don't add overhead, but you operate more efficiently and end up dropping more dollars to the bottom line. People are happier because they feel like they're more productive. They go home at the end of the day feeling good about what they did, and the business owner's happier because they're making more money. Software is a phenomenal way to streamline operating efficiency within organization with the same amount of employees instead of adding people.
CE Pro: What are some of the specific features of D-Tools Cloud that boost efficiency?
Stearns: Every feature is built with integrator challenges in mind. For example, when we added a CRM (customer relationship management) element to D-Tools Cloud it was done in a way that is super quick and easy for salespeople to add leads and track leads.
The software can auto-generate sales forecasts. A lot of times a business owner wants a sales forecast from a salesperson, and they're going into Excel and enter each line individually instead of probability. That's just a lot of work that they dread doing every month. We auto-generate that report, and probabilities are auto-assigned based on the stage of the sale.
Then the software automatically generates a sales forecast. All the integrator does is filter by the month or by the salesperson. It is efficient and most importantly it prevents prospects or sales opportunities from falling through the cracks.
For proposals, we focused on how to make it accurate and complete with no design oversights and charging the proper labor. Proposals have to be able to be created quickly in a nice presentation. How do we do that? First and foremost, we give users an extensive product library with every product that they sell, including dealer-specific pricing. We get that pricing information from the manufacturers, from their distributors, it gets fed through into their software. That's the accuracy part.
The other part of accuracy is attaching accessories. D-Tool's Cloud has built-in machine learning and AI. If you attach an accessory to a product once or twice, it'll ask you if you'd like to attach it again. After a while, it just starts attaching it. We're doing things like that to prevent design oversight. It also can create packages.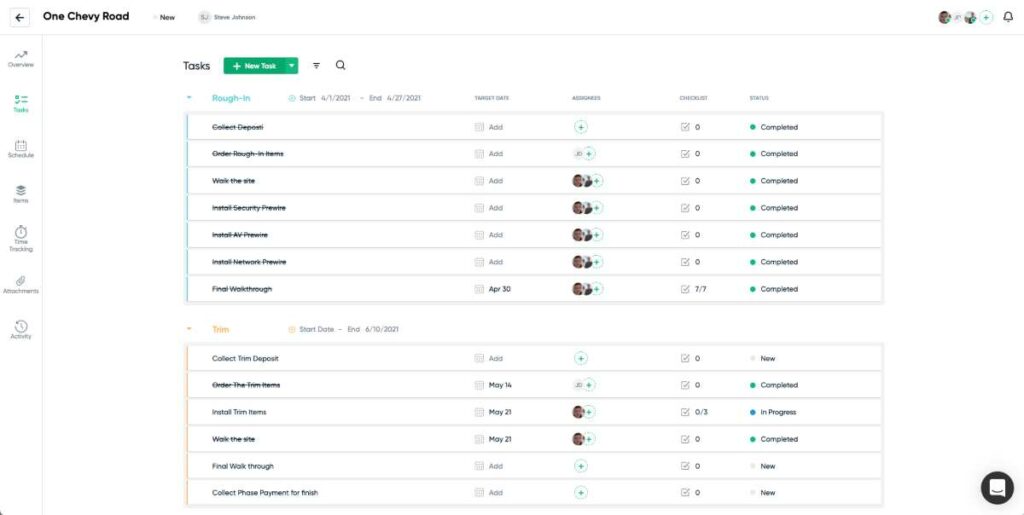 Regarding labor, it's built into the software to make sure that the integrator is charging sufficiently for labor. You can build a quote as a list view, or by system, or by room and location. Its drag-and-drop interface allows for visual quoting where the dealer can literally pick a speaker and with a few clicks on a mobile device or on a computer drop them into the floorplan. You can create a floorplan just by pinching and squeezing and moving the rooms around.
Image quoting is great for retrofit projects. If you're out on existing home jobsite, the dealer can just take a picture of the family room wall and drag a 65-inch TV into the image and make notes about the placement. All that goes right into the proposal.
Whether it's a new construction or retrofit, you have a floorplan or you don't, or whether you're in the office on a desktop or in the field on a mobile device, we make it easy.
Now with our new project management features the process is even more automated.
For example, there are really nice features for change orders and purchasing, which is especially important today given the lead times needed for various pieces of equipment. Most integrators don't purchase all the materials at the same time. You might want to order the certain materials for a portion of the project first, then order trim materials later.
Instead of having to go from manufacturer to manufacturer and think about whether or not you need to order a certain component, the software does all the thinking. On the project planning side, we've added scheduling and timekeeping. Those are necessary features that everybody needs.
Another element of the software that I love is the way that we manage tasks. We've created what we call task templates, which are basically standard operating procedures that can be broken down into sub-tasks. For example, Prewire could be the task, and the subtasks might be conduct a site orientation, client walkthrough, device placement, and materials staging.
Then, within each subtask, we have created checklists the materials. So for example under the subtask of site orientation, the checklist could include the job site hours, job site rules, the parking situation, ability to store materials such as wire spools, etc. Those are all things that can go on a checklist within a subtask within a task. So now every time your technicians arrive for a pre-wire, this checklist populates to tell them exactly what to do.
These are the sort of efficiency tools that we're really focused on all the time. We are thinking about, "How can we make this better? How can we make it easier? How can we make their work more consistent, their work more complete?"
CE Pro: Why should integrators use an end-to-end solution instead of selecting individual pieces of software built specifically for a single purpose?
Stearns: That's a good question. There generally is a best-in-breed piece of software in a given category. There's Salesforce for CRM, for example, or ServiceTitan for service solutions. The problem is that data doesn't flow. We talk about D-Tools being a data-driven solution. We say it all the time and no one really thinks about what it means.
If you have different point solutions, as I would call them, the data doesn't flow from one to the other. If you put a lead into the CRM and it doesn't flow automatically into the proposal and it doesn't flow automatically in your task list or your service order.
That means you're having to take a lot of extra steps to take data from one place and put it somewhere else, and there is risk of human error in doing that. If the data doesn't flow, there's a lot of double and triple data entry; you have the risk of human error that comes along with that reentry of that data.
Also, people underestimate what it takes to learn different software products. If you have four, five or six different software solutions in a company, you have to learn them all. They all look different and have different menus.
D-Tool's Cloud is actually very efficient from a learning curve perspective. It's really valuable to work within one product that everybody knows or understands
One other thing that's really important is to have a centralized communication platform. If everybody's working in the same software, they can task somebody else, make notes, send notifications, etc. There's always communication streams that are taking place within the software. When you are using different point solutions, that doesn't happen at all. It is very disjointed.
If you enjoyed this article and want to receive more valuable industry content like this, click here to sign up for our digital newsletters!