D&H Distributing's 'Built for Growth/Generations/Giving' programs enhance its value for Nationwide Marketing Group members and others.
D&H Distributing's new BFG program is not to be confused with the classic Roald Dahl book "The BFG," but in some respects they are certainly alike. D&H's large stature in the industry could qualify the distribution company to be labeled as a "Big Friendly Giant" to many integration companies, but the Harrisburg, Pa.-based company's BFG programs actually stands for its "Built for Generations" and "Built for Giving" programs.
The new programs are all part of the company's new pursuit of growth opportunities by expanding its focus on larger end-user engagements. D&H recently announced it will be enhancing its offerings for the retail and consumer sectors, especially for partners in areas like custom install and rent-to-own (RTO).
Nationwide Marketing Group Relationship Expands
That enhancement includes strengthening it already existing relationship with Nationwide Marketing Group. D&H has been working with Nationwide for 12 years already. D&H's strength in IT, gaming and computers is a new opportunity for the buying group's more than 5,000 members, and especially targeted with Nationwide's announcement of its merger with Azione Unlimited. Currently, D&H only sells to about 400 of Nationwide's members.
"D&H is very strong in gaming and we believe this is a strategic growth category for our members," says Hank Alexander, director of HTSN, Nationwide Marketing Group. "This category has become even more important now that the Sony Playstation and Microsoft Xbox consoles have the ability to stream content, in some cases better than certain streaming devices on the market. The consoles have better processing power than Roku or Apple TV."
Alexander adds that gaming rooms in the home, along with improved audio, have been in higher demand since the pandemic. He also believes D&H can help Nationwide members move more into commercial ProAV categories.
Leslie Davis, executive director of Sales, Strategic Accounts at D&H Distributing, cites Planar, Logitech, Cisco and Chief among the key brands in the commercial categories.
Other growth categories beyond ProAV and gaming are interactive displays, mobile devices for remote work/learning, and videoconferencing.
The company recently launched a new "Components and Gaming" Business Unit; its components category has experienced sales growth of 43% year-over-year for Q1. D&H will help position its partners and manufacturers for rapid growth through significant new investments such as nearly 50 new team members across a range of areas. The 50 additional staff members are in excess of the 100+ positions D&H announced at the start of the New Year.
Other investments include an expanded vendor line card, additional credit offerings which exceed D&H's original forecasts for the year, and enhanced service offerings. The new staff members to join D&H in the current and forthcoming quarters range from directors and departmental heads to sales associates and vendor-dedicated representatives.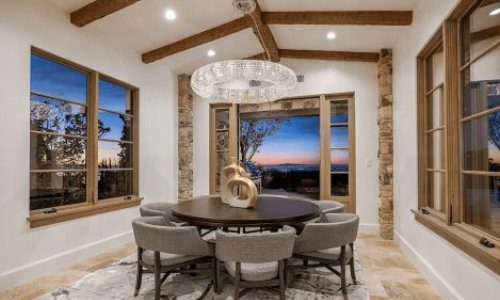 As a custom integrator, lighting is in demand. Effective communication, education and showcasing the value proposition of LED light fixtures in conjunction with integrative control systems are the keys to overcoming challenges and closing sales in this specialized market. Join us as we discuss the future of digital lighting and control with David Warfel from Light Can Help You and Patrick Laidlaw and Mark Moody from AiSPIRE.
Register Now! 
Randy Derr, director, Distribution and eXchange, Nationwide Marketing Group, says the buying group tracks member buying trends with more scrutiny than ever to make sure the supply chain remains intact with D&H and its other distribution partners. Nationwide shares that order trend information with D&H so they can maintain secure levels of goods for members.
D&H's 5 New Investment Areas
As the distributor grows its technology and solutions portfolio, the company says its teams are prepared to develop custom programs to meet integrators' needs. These offerings are backed by services such as inventory management, peer engagement, and pre- and post-sales support.
Five new major investment areas from D&H include:
New market-facing hires and leadership
New manufacturer partners
New training offerings
New creative services
Newly added credit lines
Such additions are designed to meet the unique requirements of the company's evolving partners, helping them take advantage of new opportunities and projects such as gaming arenas, large-format videowalls, smart home automation, home networking environments, and digital signage. D&H is well-positioned to help partners increase business since the company's growth has outpaced that of the overall distribution market approximately fourfold in the past 15 months.
New Hires and Leadership — The BFG initiative will result in a considerable amount of headcount increases in key areas, e.g., an 83% increase in sales support, operations, and customer service associates, including a 150% jump in sales reps focused on emerging technologies. In addition to the 100 employee/co-owner positions D&H has previously announced, the company will add another 50 team members to accelerate growth across a range of areas.
New Manufacturer Partners — D&H will continue to enhance its roster of strategic manufacturer partners, delivering an extensive selection of solutions and services to accommodate areas of opportunity for retailers, etailers, and consumer-oriented National Solution Provider/Direct Market Reseller (NSP/DMR) accounts.
New D&H manufacturer partners will include but are not limited to: Jabra unified communications (UC) and videoconferencing, Yealink UC and collaboration, Broad Sky wireless/IoT, Qualcomm semiconductors, and Ergotron monitor arms, with negotiations continuing for major partners in categories like cloud, storage, consumer electronics, and home security.
Creative Services — D&H will also offer a new menu of creative support to its partners through expanded marketing materials, training videos, and other assets to generate demand. D&H will incentivize partners to share success stories on how they're built for growth, earning a chance to receive free creative services.
Additional Credit — D&H's implementation of new credit lines for partners has already exceeded its forecasted projections for Fiscal Year 22. The company is on track to reach $375 million in this timeframe, up from previous estimates of $300 million.
BFG: D&H Built for Growth, Generations, and Giving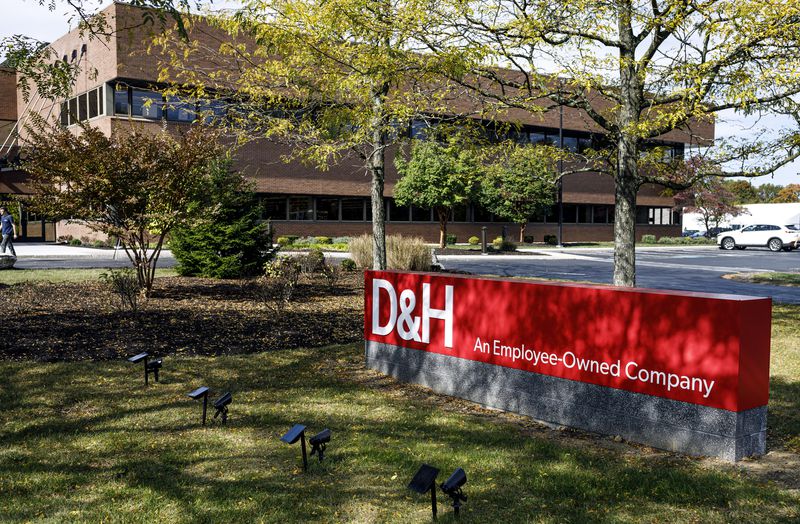 The "BFG" campaign emphasizes the company's tactical approach to growth in the upcoming quarters, but the acronym also has an over-arching sub-text that describes the company's family-oriented culture (Built for Generations). It also refers to D&H's community involvement (Built for Giving), including this year's D&H Charity Golf Tournament which commemorated the 20th anniversary of September 11th.
This event raised nearly $75,000 total for multiple September 11-related charity organizations, including through the staff-run D&H Cares Foundation. Similarly, D&H has gotten involved in the "Build Together, Give Together Challenge" with several manufacturer partners, including ASUS North America. The initiative benefits "Child's Play," a charity dedicated to improving the lives of children in hospitals around the world.
"This past year, the D&H team came together and worked incredibly hard. We were driven to meet the new requirements of partners, many of whom were looking to diversify their distribution relationships and evolve their models in the face of both market consolidation and the post-pandemic economy," says Michael Schwab, D&H co-president. "D&H has been fortunate enough to experience great success in the distribution space that has made us nimble, proactive, and resilient. And as an employee-owned company, we have a different level of investment and commitment than other organizations in our field."
D&H's new investments will augment its ability to deliver agile and reliable support, build lasting relationships, and continuously evolve the breadth of resources that its partners need to grow, thrive, and succeed in a changing landscape. The distributor is prepared to meet new challenges for partners at this unique moment in distribution history.
"Technology requirements exploded in 2020. We learned we could pivot quickly, sourcing and delivering millions of pieces of technology during the pandemic," says Dan Schwab, D&H co-president. "All that hardware for remote work and learning needed not just to be deployed at break-neck speed, but to function as seamless environments. D&H took what it learned during that accelerated period and is applying it to enhance services to our wide base of partners, pursuing higher-tier opportunities. We're ready, even in the wake of profound market catalysts, to rise to these growing needs."
If you enjoyed this article and want to receive more valuable industry content like this, click here to sign up for our digital newsletters!