It could have been a perfect first birthday bash. A week before last year's CEDIA Expo in Denver, the custom integration industry received news of the creation of Bravas LLC, a private equity-backed entity that merged 15 elite integrators. This month, the industry was going to reconvene in Denver for the Expo, and Bravas would be riding a Rocky Mountain high into the annual showcase event.
The occasion not only would have marked a successful first official year — in which any doubts regarding the latest attempt at a national rollup's viability appear to have been erased — but Bravas would be celebrating in the backyard of its newest member. In May, the firm added to its ranks Residential Systems Inc., a longtime market leader based in Littleton, Colo.
As it turned out, of course, the coronavirus pandemic put a halt to the industry's return to Denver this year and created the most challenging landscape for custom integrators since the recession a decade ago. Bravas, which landed at No. 6 in this year's CE Pro 100 rankings in its initial year of eligibility, isn't immune to all the scrambling and shifting that's gone on, but it does benefit from the combined strength and smarts of 17 branches (it opened an Austin location two months before acquiring RSI).
It's difficult enough to pull off what Bravas is doing, pandemic or not, so CE Pro delved into the behind-the-scenes work that went into forming this entity and where it can go from here.
Taking Vital Signs of Finances
It may be the one-year milestone from when Bravas officially announced its creation and $75 million backing by Presidio Investors, but that inflection point was several years in the making. The seeds were planted by Paul Starkey and Steve Firszt, the industry veterans who founded Vital Management, a business consulting firm for integrators.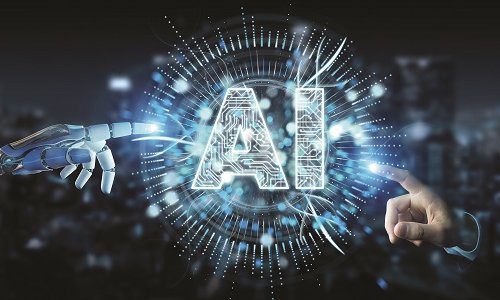 In an era where crime continues to evolve, relying solely on AI-based solutions proves insufficient in preventing sophisticated threats and false alarms. The webinar will emphasize the paramount importance of human judgment and intuition in tandem with AI technology to create a truly complete security solution. Our session will explore how Deep Sentinel's revolutionary approach combines the best of both worlds—advanced artificial intelligence and the presence of highly trained human guards. Together, these elements create an unparalleled level of protection for residential and commercial properties alike. Join our panel of esteemed lighting experts that will dive into why it's time for integrators to rethink their role in the outdoor lighting industry.
Register Now! 
Vital Mgmt established the Bravas Group Cooperative for high-revenue dealers, and key to its coaching service was helping integrators create operational efficiencies and develop more accurate financial insights into their businesses through standardized metrics and analytics. Starkey and Firszt offer what they dubbed Bi4Ci — "business intelligence for custom integrators" that presented dashboards of information tied to QuickBooks data.
"We closed [the investment deal] last year, but it actually started in 2015. So Bravas had actually formed a long time before, because one of the things we wanted to do was get it right and get everyone reporting the same and in alignment before we actually threw our car keys on the table," explains Bravas CEO Ryan Anderson.
Anderson's Elevated Electronics in Overland Park, Kan., serves as Bravas' base, while the company's other founding locations included:
Audio Dimensions in Oklahoma City, Okla., and Little Rock, Ark.
Audio Intersection in Atlanta
Audio Video Hi-Fi Sales in Cherry Hill, N.J.
Audio Video Innovations in Dallas
Digital Interiors in Alpharetta, Ga.
Digitech Custom Audio and Video in Indianapolis
Home Theater Technologies in Fort Worth, Texas
Imagine Audio Video in Nashville, Tenn.
J.J. Orion in Minneapolis, Minn. and Austin, Texas
SES Design Group in Houston
Smart Systems in Dallas
Spectrum Technology Integrators in Boca Raton, Fla.
Starr Systems Design in Baltimore
The Homeworks Group in Pleasanton and San Francisco, Calif.
Bravas ended up with its core of integrators, whose owner/operators like Anderson retained a major stake in the newly merged entity, essentially via natural selection as companies got their financials in order and figured out if selling the business was the right move for them.
"Companies weeded themselves out, because one of the first things you had to do was get your accounting platform and procedures to line up with the system in order to have proper revenue recognition," Anderson recalls. "And if an owner couldn't do that, then they really had no chance of getting further along with the system."
Further along in the system meant aiming for private equity investment, which required interested integrators to have those financials scrutinized. The process involved sharing key performance indicators (KPIs) and metrics and going through two quality of earnings — once before the group went to private equity, which then did its own vetting.
"Doesn't mean we were all about profit and everything else was secondary," Anderson says, "but we had to all count the same, we all had to recognize revenue the same and we had to all be as profitable [as we said we were]. Just because you've got a balance sheet or a QuickBooks report that shows that you're in good shape, it might not actually be the truth.
"It was important for us if there were any skeletons in the closet, any issues, that those came to light."
Measuring Commitment Toward Common Cause
The sharing of metrics was an eye-opening experience for the Bravas integrators, offering valuable benchmarks for comparison. Starkey and Firszt have been indispensable to the CEDIA channel over the years, because as many commonly note, the industry's small business makeup largely consists of people who were drawn to it foremost as AV aficionados and not MBAs.
While that passion has fueled many firms forward, it can hold back others that don't know KPI from HDMI.
Cash management, labor revenue per technician and revenue per employee are a few examples Anderson points out as metrics that help paint an integrator's true financial picture.
"I can't tell you how many times I've seen somebody at an industry event where we have matching revenues, but they have three times the employee count that I do. It's very confusing to try and learn [a metric like revenue-per-employee]. Even something like revenue-per-tech, it's a very simple metric — how much are you billing versus how many technician hours are on your payroll," Anderson explains.
"Cash management is a big one. There are so many companies that are upside down and they don't even know it because they've got $250,000 in the bank but they're holding $350,000 of customer money and they don't realize it because no one's actually put all of the metrics in place to show what product you own versus owned by somebody else and it's showing 'delivered' or it's showing 'in your warehouse.'"
Digging into everyone's books did not unearth major skeletons in the integrators' closets, Anderson says, but it did reveal strengths and weaknesses of their admin and accounting personnel. The byproduct was discovering how human error impacted some calculations and showed some owners that they weren't as profitable as they thought, and therefore led them to reconsider selling; for others, updating the books was a welcomed way to learn "your homework to go work on," Anderson recalls.
It was an ongoing process as the group worked to align and resolve such financial matters before an early January 2018 deadline, Anderson says. That's when integrators who had eyes on the prize of Bravas' bigger initiative would sign an opt-in agreement to move forward with the others.
"We all had to sign as a group that we were doing this together and it was a commitment that if we found a private equity firm you weren't going to back out," Anderson says. "In some cases somebody got [the accounting] fixed and got on the bus, and in some cases they just kind of trailed off."
Addressing the Via Elephant in the Room
This wasn't the first time and likely won't be the last that such an ambitious plan is hatched for elite integrators to combine forces and attempt to scale their reach on a regional or national level. Most notably and freshest in the industry's memory, around the time Vital Mgmt's Bravas Group was gaining momentum, VIA International — a high-profile rollup of several CE Pro 100- type integrators — was crumbling.
What looked like a recipe for success, as CE Pro documented in a profile of VIA not too long after its launch in 2013, soon turned into a rumor mill about dysfunctions that eventually led to its dissolution. Admittedly, Anderson says, "There were companies that loved everything [about Bravas' plan], but VIA scared them away and seeing what happened there."
He adds that, "Those were very limited in numbers," but the comparison was natural and unavoidable. It's why so much effort went into the period before Bravas considered approaching private equity firms.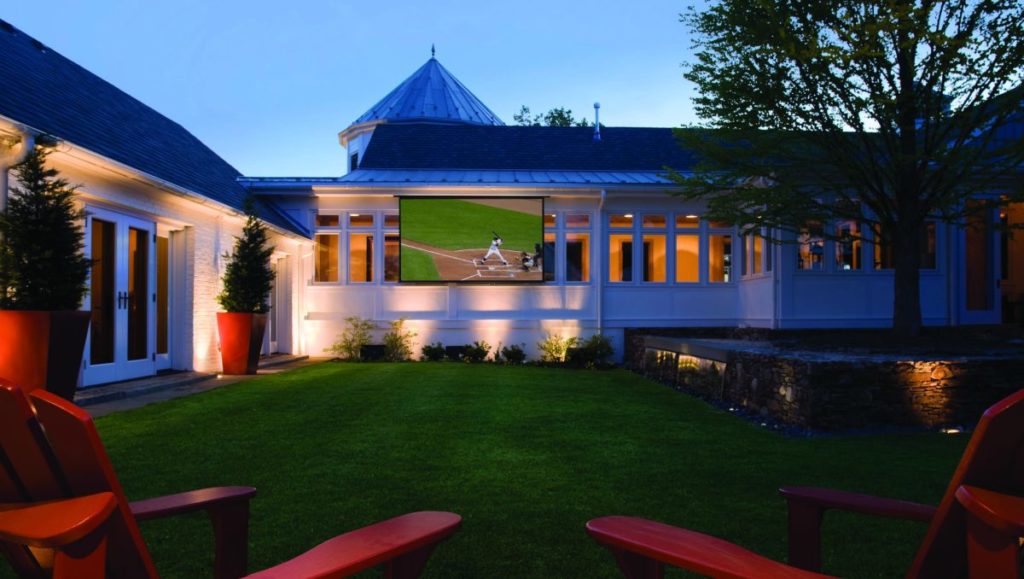 In fact, Randy Stearns, who founded and built up Engineered Environments for two decades before becoming CEO of VIA as one of its member firms, reached out to Anderson during this time.
With a note of frankness and humility, Stearns — a former CEDIA chairman who since leaving VIA in 2015 has spent the past five years as CEO of D-Tools — shared his experience related to the unanticipated impact of change from the employee perspective, and suggested Bravas leadership proceed with caution to avoid the missteps VIA suffered.
"I had countless post-mortem conversations with former employees who came to experience the companies they formerly worked for and loved as no longer recognizable as a result of the rapid and substantive change. At VIA, the time, energy and cost to replace the employees we lost through our lack of awareness ended up becoming a major initiative, cost factor and disruption to the business," Stearns says. "I suggested to Ryan that with proper pacing, foresight and hand-holding, Bravas could avoid making a similar mistake."
Stearns also offered what he called three key tenets of advice to Anderson, which included (1) taking those changes one at a time so employees have a chance to adapt to each new policy or practice before bracing for the next; (2) avoiding any and all possible disruption to the mission-critical work of signing contracts and completing projects; and (3) focusing on moves that impact the enterprise value of the business, like adding services, growing recurring revenue and expanding into new markets.
"I give a lot of credit to Randy Stearns," Anderson adds. "He wrote me a letter when I was named CEO of Bravas and we were going after this — long before we found the private equity firm — and the letter was super helpful. I was honored that he wanted to reach out to me and wanted to share with me the good, the bad and the ugly of VIA.
"One of the things he shared was, your average employee is not nearly as comfortable with change as your average entrepreneur. And so, you put 15 entrepreneurs in a room and decide on all these changes, even if it's the color of the floor mats in the showroom or the new logo on a shirt, it may be a small change to you but it's a big change to them."
Taking Away the Old Distractions
The lessons learned from Stearns helped Bravas adopt a "do-no-harm" philosophy and shape its commitment to company culture. Continuous communications among the group, prioritizing and solving efficiencies, carefully implementing changes, and putting people in the best places to flourish have positioned the combined entity for success and growth.
That kind of vision is why Anderson was named CEO — elected so during a meeting he actually missed, he jokes, and a position he's held since the opt-in. Originally the concept behind Bravas from Vital Mgmt's approach derived as an exit strategy, because that's another common concern that eludes owners who are savvier about smart home than smart business.
Anderson instead presented ideas on how to leverage the group for reinvestment and expansion strategies. "I was not interested in Bravas or the exit strategy whatsoever, the idea had no meaning to me," he admits. "Even if you wrote me a dream check for my company, I'd still want to work there."
Now helming the larger entity, he could work with the others to optimize this integrator think tank. Back to Stearns' point, the long transitional period eased tensions that could arise as former owners took on new roles, employees experienced shifts and other operational moves fell into place.
It became clear that key folks could now focus on tasks and areas in which they were passionate, excelled at and, importantly, would unburden from others all-to-happy to offload them.
"Everybody wants to know what are the efficiencies that you're doing, and it's not like we have some secret sauce where SnapAV ships us a product that no one else has or knows about," Anderson comments. "Each one is a tiny little percentage, and they all add up to major dollars in the end."
He notes that the typical integrator "wears 26 hats" to run a business but might only be good at half of those and might only truly like doing a handful. Now, with a corporate leadership structure that could take begrudging tasks off their plate, they could relax and go back to enjoying sales or system design or project management, for instance. Bravas branches are run by general managers, who along with their teams benefit from wearing fewer hats.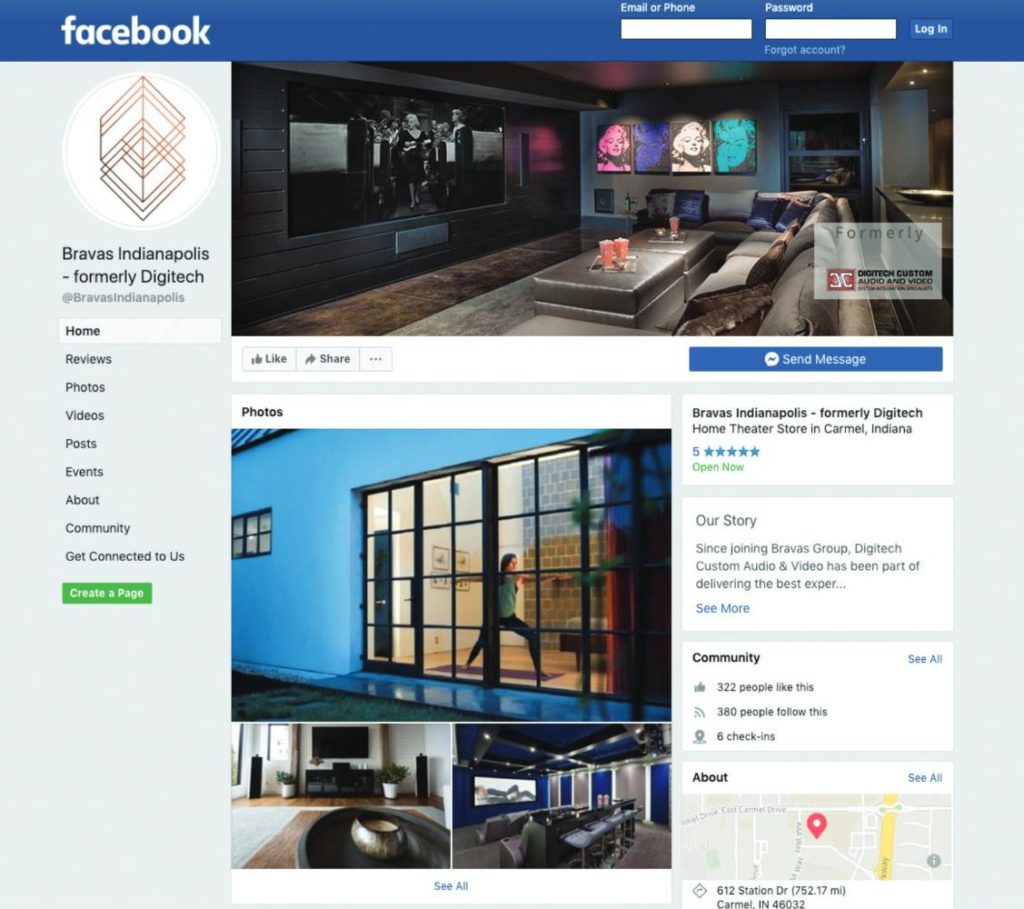 "I've yet to meet an owner who really loves to renegotiate van insurance every year and loves dealing with healthcare and enrollment, and 401(k) management, and sick leave … and so it's the HR department that we put together that says, 'Hey, this is going to take care of all of that for you,'" Anderson explains. "By the way, we have someone who's passionate about HR, loves dealing with employees and issues — I didn't know that person existed, but we found one! But we only had to find one, and now nobody has to deal with it."
Toward that end, Tracey Westbrook from Home Theater Technologies serves as director of HR and administration. Similarly, another usual "distraction" might be social media promotion or website engagement and SEO; Michael Buckner of Audio Intersection loves to blog and post, participating in Bravas' marketing department.
"Great, he does it and if it's something that applies to all of us we grab it," Ander- son says. "But in Kansas City [for Elevated Electronics], let me tell you, messing with my website was never a hobby of mine — it was a distraction, and so one of the first things I was excited to punt was managing a Facebook page or an Instagram page."
Exploiting Expertise for Executive Roles
In some cases, the sharing of individual operating best practices helped identify those who might be well suited for certain roles within corporate.
Anderson cites J.J. Orion as a really well-run, efficient firm. A tip they brought to the table was how one person's job there included taking a "box" van every morning at 7 a.m., driving to every tech's house and loading up their vehicles with whatever was needed for that day's schedule, so the installer avoided trips to the warehouse for equipment and work orders but instead could roll straight to the jobsite.
"Well that's a pretty big efficiency when you break down every single day and the number of technicians and the number of jobs. Jay Vandermyde, who is in charge of that operation, is our COO for Bravas not shockingly," he quips.
Anderson adds that such efficiencies have also aided aspects like service contracts, which require utmost detail, time and effort for an integrator "to get right" as a legally binding agreement. The obstacles and liabilities behind those are now in proper hands to do so.
Meanwhile, Bravas has not been afraid to look beyond the custom integration industry for expertise either. The company brought on Nigel Dessau as chief marketing officer last December, whose experience leading product marketing and management included tenures at IBM, StorageTek, Stratus Technologies and AMD.
"Our marketing department has been turning out phenomenal content and good leadership collaboration on unified messaging," Anderson says. "Nigel has built an incredible 'solutions guide,' and that's something I did not know existed. His experience has provided major horsepower across all our departments."
The solutions guide gave Bravas a different perspective on selling, tweaking the narrative for customers into how product categories fit into ecosystems and other ways of more globally grouping products. Salespeople can take a category such as power and discuss everything power affects in that ecosystem, as opposed to more linearly explaining surge protection, then filtration, then conditioning, for instance.
"It was awesome to have somebody from outside of our industry learn about all of our product and break it down into, 'OK, these are the things the customer sees, these are the things the customer touches,' and categorizing those and grouping them together," Anderson says, "and then how important it is to put budgets together based on those values instead of trying to decide whether your bid should be line-itemed or broken down by room."
Altogether, Bravas appears poised to propel forward. The expansions into Austin and Denver came about differently — the former via organic launch "from ground zero" and the latter via acquisition. It gave Bravas a comparative benchmark for opening new markets by creating new relationships versus buying established brands like RSI, "the exact blueprint of what we want in an acquisition," Anderson says.
And whichever way they go about future expansion, even acquiring multiple integrators in the same geographic area, Bravas has no intention of slowing down.
"There isn't a ceiling," Anderson says. "If you think about not only the number of markets we could go into but the number of companies we can buy per market, even the notion of a ceiling is foreign to me."
If you enjoyed this article and want to receive more valuable industry content like this, click here to sign up for our digital newsletters!