What's in a name? Well for the newly christened Oasys Residential Technology Group, a lot. Having long been known throughout the custom integration industry as the Home Technology Specialists Nationwide (HTSN), the name Oasys is a relatively new moniker for the buying group, and with the recently concluded Oasys Summit being the 'inaugural' gathering for the group, a discussion of the new branding was certainly in order.
Born out of a partnership the group had with HTSA, the original HTSN name served its purpose for a while but as the group sought to grow beyond its original partnership, the name became surprisingly limiting. To pull phrasing from a presentation Oasys gave to open up the summit, they wanted to be seen as a business resource for integrators fresh to the industry.
"We started talking about rebranding last October, right after CEDIA, and we came to the conclusion that the old HTSN name, while still good, wasn't really working for us," noted Hank Alexander, Director of Oasys in an interview with CE Pro.
"There was a lot of confusion in the market space between HTSA and HTSN, and as we started to talk about our growth, we knew we needed to be looking at people the way most groups aren't looking at them.
"Most groups don't want to talk to people until they're 1.3, 1.5 million in revenue, and our take is that once you reach that size, there's a chance for a lot of bad business habits to form and become ingrained in what these businesses are doing.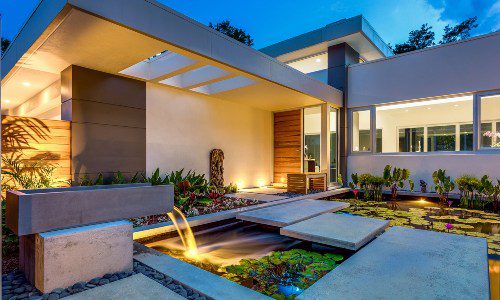 Landscape and architectural lighting create a magical and elegant ambiance for homeowners. The outdoor lighting industry has always been a phenomenal one and continues to grow in popularity. Now is the ideal time to learn more about this rapidly growing and highly profitable industry. Join our panel of esteemed lighting experts that will dive into why it's time for integrators to rethink their role in the outdoor lighting industry.
Register Now! 
"If we can get someone when they're just starting out and help them work on that business and grow them to that 1.5 million in revenue while instilling good business practices in them, then that's what we want to do."
Thus, the name Oasys was formed, conjuring immediate images of a lush sanctuary with all the necessities for survival, both in the current conditions of the industry and the storms that lay ahead.
And thus laid the groundwork for the sessions and activities that would take place throughout those three packed days in Nashville, Tennessee as one such storm brewed on the horizon.
Looming Recession Brings One Message: Focus on Your Business Now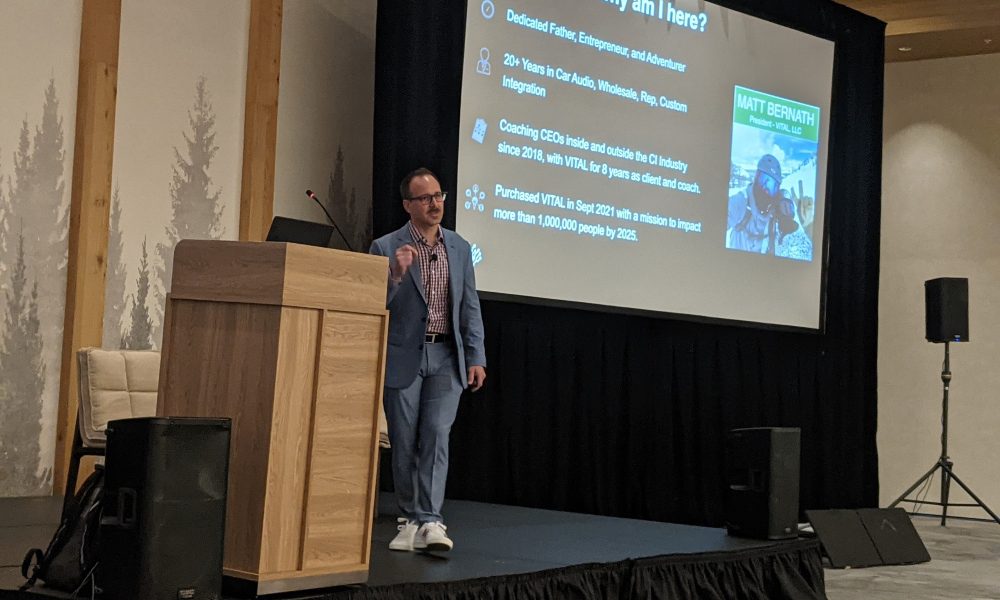 I may have been a little dramatic in that last section, but by now, I feel as though everyone, even people who generally know nothing about economic conditions, are aware of a possible recession, thanks in part to journalists like myself constantly reporting on it (sorry).
The goal behind each session was most certainly to prep businesses to be able to weather a potential recession, but there were multiple uses for the guidance given. As Alexander had mentioned, the goal of Oasys remains to be a strong resource for those growing their business, and as such, much of what the summit focused on was just smart business practices integrators should be engaging in regularly.
"I'm sure everyone at this point is tired hearing about a recession that may or may not happen," Alexander said. "I want to make sure that everyone is aware of that possibility, though, because I think in the last one, we all missed some of the signs leading up to it. It's like we were in it before we realized it.
"If this one's mild and we're through it really fast, cool. If it's a long one, that's fine too with enough preparation, but that's it. I want people to be ready because if it does happen and no one thought to prep for it, it'll basically just be like what happened last time.
"I listen to a lot of economists, read Wall Street Journal, listen to one side, the other side, all of it. Home Depot tanked out so they're starting to see some cracks in the consumer. If you look at credit card usage rates, there's a decent amount of debt that's not getting paid down.
"To pull a car analogy, right now, it's sprinkling. It's not full-on raining, but you might just use a little bit of caution, slow down a little bit, because there's a good chance it could get very slippery out there."
Oasys Summit Looks to Take Step Back to Look at the Big Picture of Business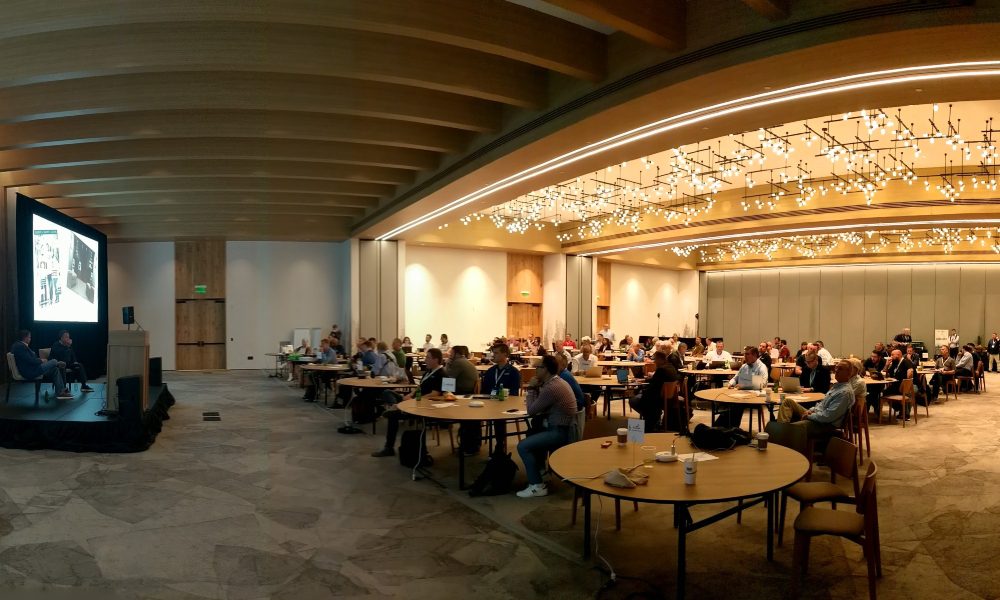 The main keynote of the summit, delivered by Jason Sayen, Process Architect of I Am Sayen, focused heavily on process management and how integrators can use the opportunity of a slower economy to start working on their company's internal workings.
For its ability to combat key person syndrome, preserve knowledge when downsizing, and easily train new members to the team, having proper documentation of one's processes, Sayen noted, is one of the best things you can do your company and anyone who is working at your company, including you.
"You will only grow to a certain extent without having your processes written down, known and replicable," he stated to the gathered audience.
Following that, Matt Bernath, President of Vital LLC, delivered a crash course on maintaining profitability in a challenging market, while Giles Sutton of CEDIA and Greg Simmons of Snap One talked about their experiences in the industry, with Sutton offering insights from CEDIA as to where the association sees the market heading and Simmons gave his advice on attracting and growing talent within one's market.
Diversification as a Major Resilience Factor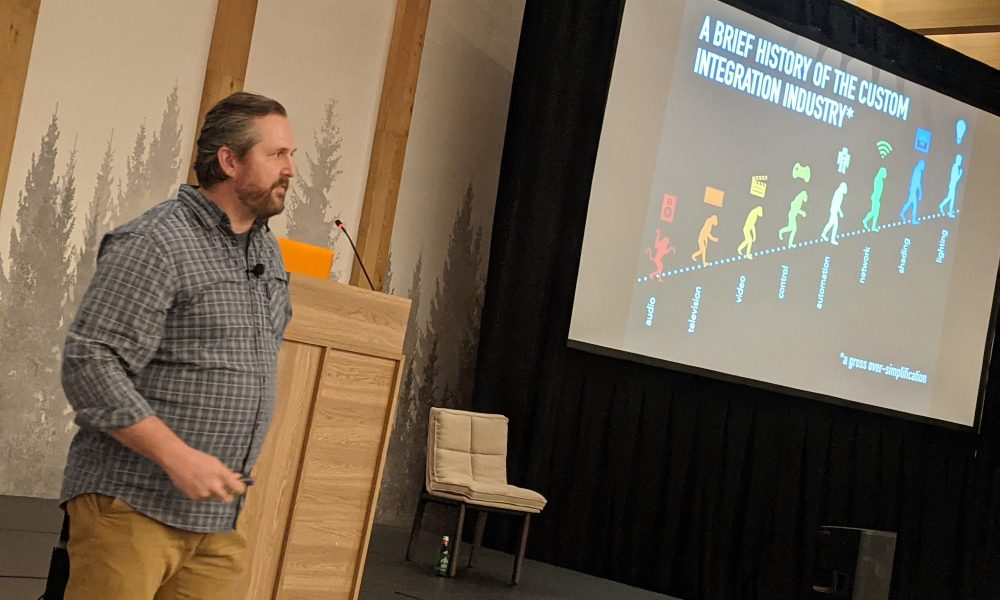 What stood out most amongst the general sessions, however, was a talk from Bruce E. Clark, Founding Designer at Kaleidolight Lighting Design on, well, lighting. As a singular discussion of a product category in a sea of business support topics, it was hard not to start drawing intentions with its inclusion.
Yes, lighting is an exceedingly popular category within the custom integration space and one that Clark noted has tremendous potential to provide integrators with a ton of profit, with the category expected to grow from 13.1 to 31.7 billion dollars by 2027.
But if there's one golden rule every businessman and investor seeks to abide by when safeguarding business profitability, its diversification of one's portfolio.
To that end, Oasys not only sought to build out the summit's sessions with that idea in mind, but has long been building out its product offerings to support it as well.
Speaking with Randy Derr, Director for Distribution and eXchange, he described the group's objective as thus:
"My ultimate goal is to continue to expand the product offerings that are on there (eXchange) for the membership, and it doesn't necessarily have to be around consumer electronics or custom integration either. Right now, we have a plumbing and bathroom fixture supplier up on eXchange, which is kind of unique as they offer brands like Delta, Moen and Kohler.
"We always consult with our membership before making a decision to add a specific dealer or product to the platform to help us find the most viable option for them, so I think the easier we can make it for our members to find what they're looking for, the better off they're going to be.
"There's a lot of education that needs to be done as well to get them over that hurdle of working in those new categories, so whenever we consider adding a new product category to the exchange, we're thinking about the education needed surrounding that new category. That way we can provide that to our members and help them quickly branch out."
That's not to say it was all business at the show. After all, what good would a summit in the home of country music be without some lively celebrations? A riotous networking event on the second night of the summit saw members of the Oasys group take a stroll down Broadway for a unique take on a scavenger hunt as well as an opportunity for everyone to take an even further step back from business and make some connections along the way.
"We really hope that people take advantage of these opportunities to speak with their peers and even stay in touch with one another after these things wrap up," stated Derr.
"Because what we find is a dealer or a member out in the east coast may have what he thinks is a unique challenge or issue for him, but when we get into some discussions or just general chatting he might go 'Huh, my peer out in the west coast had the same problem, and he actually solved the situation.'"
'Inaugural' Oasys Summit Leaves a Lasting Impression to Take Home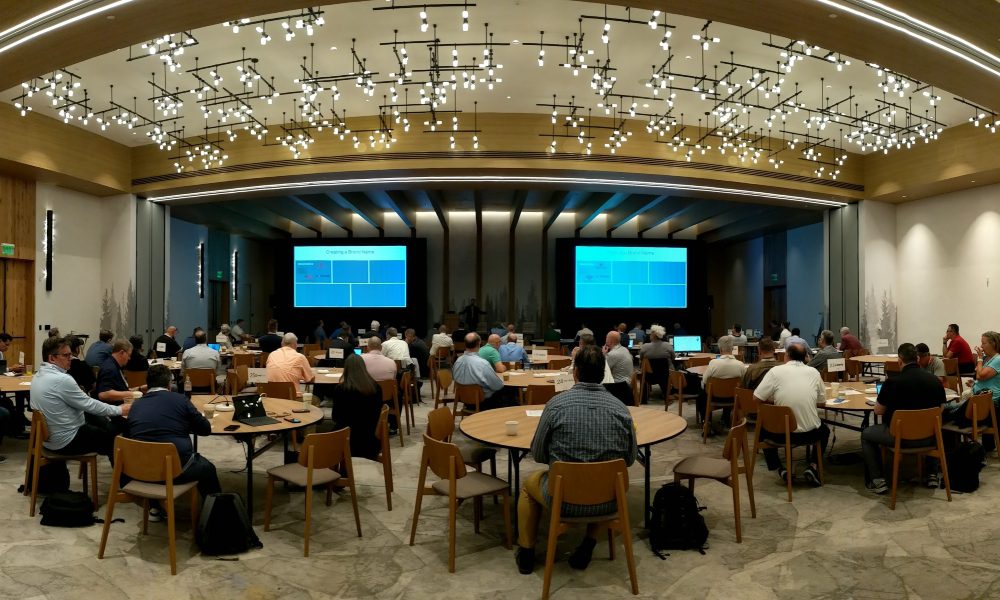 In the end the Oasys summit left a lot for people to mull over in terms of next steps, and that loud, energetic evening eventually gave way to a final, quiet gathering the next morning.
With everyone's travel bags stashed in the corner of the conference room, Alexander and speakers bid the attendees farewell, but not before one final request: Before you go out and try to do everything you just learned, pick one, and focus on that.
Much like how Alexander had stressed in our earlier conversation, it was a final opportunity for the attendees to identify what was important to them before diving back down into work, and, after the attendees had the opportunities to list their intentions to their peers, they set off on the journey ahead.
If you enjoyed this article and want to receive more valuable industry content like this, click here to sign up for our digital newsletters!