The recent release of Sonos' Q3 earnings report – in which the company cited "a dynamic and challenging environment" and 1.8% year-over-year decrease in revenues – has some custom integrators wondering if this is a sign of a recession.
In fact, CE Pro editors received several messages about this report, so CE Pro decided to deconstruct the situation in the above video.
Is There Credibility to the Worry Over Recession?
Custom electronics integrators who are dealing at the ultra high end are going to be insulated, they always have been, says Jason Knott, chief content officer of CE Pro.
"We kind of knew this was going to happen. When the pandemic hit, there was a huge transfer of money that was previously spent on dining and travel that had transferred to in-home purchases. So it was only a matter of time before it flipped back. And that was one thing I thought was really fascinating from the Sonos report — that they specifically cited data showing people have migrated from spending money that was being spent on in-home purchases to travel again."
Both Knott and CE Pro senior editor Bob Archer seem to agree that this report is simply a 'blip on the radar,' stressing the need for more broad-reaching information to determine if a full-blown recession is on the horizon.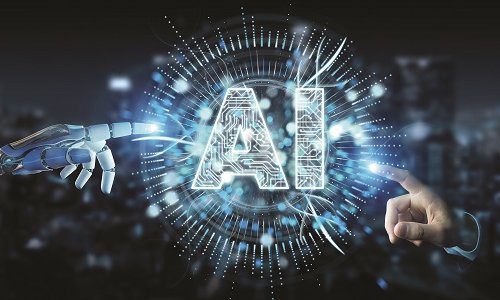 In an era where crime continues to evolve, relying solely on AI-based solutions proves insufficient in preventing sophisticated threats and false alarms. The webinar will emphasize the paramount importance of human judgment and intuition in tandem with AI technology to create a truly complete security solution. Our session will explore how Deep Sentinel's revolutionary approach combines the best of both worlds—advanced artificial intelligence and the presence of highly trained human guards. Together, these elements create an unparalleled level of protection for residential and commercial properties alike. Join our panel of esteemed lighting experts that will dive into why it's time for integrators to rethink their role in the outdoor lighting industry.
Register Now! 
With unemployment numbers as low as they were before the recession and many homeowners spending more money on vacations this summer, it seems a more credible answer may arrive in the fall and early winter.
Is This Just a Supply Chain Problem?
Within the last year, Sonos launched Ray, a middle-market product launch that apparently did not meet the company's expectations.
"Sonos is a company that sells direct but then they also sell through the custom installation channel and they did specifically point out that the demand from the installation community is still very strong," Knott says.
Read Next: Distributors Offer Their Best Advice for Navigating the AV Supply Chain
"So this softness could just be a reflection again, they did pinpoint the retail softness, both in sales and request for inventory from their retail partners. So it could be a reflection that the middle market is softening for the DIY space but we will continue to see demand on the custom installation side."
View the above video for the full conversation.
If you enjoyed this article and want to receive more valuable industry content like this, click here to sign up for our digital newsletters!