CEDIA Cancels All In-Person Tech Summits for 2020
CEDIA Tech Summits planned for the fall in eight different locations have been cancelled by the association due to the coronavirus.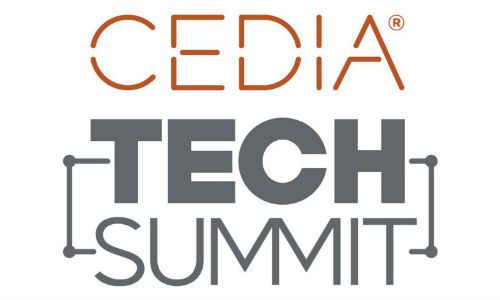 In a separate announcement from the declaration of the postponement of Integrated Systems Europe 2021, CEDIA has announced that all of its in-person CEDIA Tech Summits scheduled in the United States, United Kingdom, and Canada in 2020 have been cancelled. The decision is the result of careful consideration surrounding evolving regulations and safety protocols related to the global COVID-19 pandemic.
The association encourages attendees and vendors to stay connected with CEDIA through CEDIA.net and social media channels for word on future CEDIA Tech Summit dates for 2021.
The cancelled Fall season Tech Summits are:
September 22 – Atlanta, Crowne Plaza Atlanta Perimeter at Ravinia
October 27 – Dallas, Sheraton DFW Airport Hotel
October 29 – Houston, Hilton Houston Post Oak
November 5 – Toronto, Toronto Airport Marriott
November 17 – New Jersey, Renaissance Newark
November 19 – New York, Melville Marriott
December 1 – Woodland Hills, California , Marriott Warner Center
December 3 – Irvine, California, Irvine Marriott
Earlier in the year, several of the Spring season Tech Summits were forced to be cancelled also due to COVID-19. Indeed, one member of the industry reportedly became ill with the coronavirus at the Tampa Tech Summit in March.
The CEDIA Tech Summits are regional educational events that also provide sponsor tables from many of the industry's top AV, control, lighting, security, and technology manufacturers and service providers.
Three dates for 2021 CEDIA Tech Summits in the UK have already been scheduled, with additional details to come:
London: Tuesday, 11 May, 2021
Edinburgh: Wednesday 26 May, 2021
Leeds: Tuesday 15 June, 2021
CEDIA is holding more than 50 classes this week online as part of the CEDIA Expo Virtual experience and the association offers a robust collection of CEDIA Education on its site.