Navigating the past year was a challenge for everyone – and small businesses faced considerable challenges. At Trinity Dynamics, our team is core to what we do, and our goal is to always deliver an exceptional customer experience.
We often refer to our mission – Empower to Power On – as we use our expertise to design and install AV technology that allows businesses large and small to effectively communicate with each other and their customers.
Through the pandemic, our team was needed in unexpected ways: AV technology was not only in demand, but customers needed help setting up and using the equipment. We found ourselves installing new systems, updating software and loading in new equipment – all while simultaneously training whole companies on how to use Zoom and AV technology.
It was both challenging and exhilarating and we were proud to empower our customers with AV technology and know-how for them to power on.
In my role as Director of Administration, I knew I needed to step back and take stock of our own employees and to pay attention to their needs as they worked around the clock to help our customers overcome these new challenges – all while dealing with the effects of the pandemic themselves.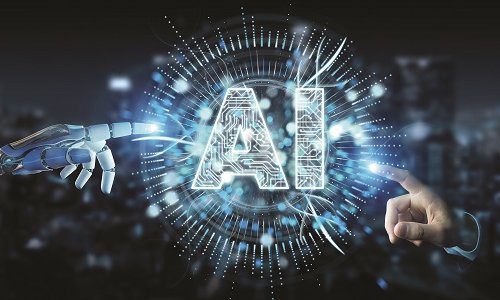 In an era where crime continues to evolve, relying solely on AI-based solutions proves insufficient in preventing sophisticated threats and false alarms. The webinar will emphasize the paramount importance of human judgment and intuition in tandem with AI technology to create a truly complete security solution. Our session will explore how Deep Sentinel's revolutionary approach combines the best of both worlds—advanced artificial intelligence and the presence of highly trained human guards. Together, these elements create an unparalleled level of protection for residential and commercial properties alike. Join our panel of esteemed lighting experts that will dive into why it's time for integrators to rethink their role in the outdoor lighting industry.
Register Now! 
Our small business continued to grow, and that meant our team continued to evolve and grow. I, along with our leadership team, wanted to ensure we served our employees well from a leadership standpoint; after all, our team is core to our business.
In doing so, I relied on the core beliefs I've long held when it comes to supporting our employees. I'm happy to share those here, in the spirit of helping others provide empowerment to their own teams:
5 Ways to Better Support Employees During COVID-19 Crisis
#1: Manage to what works best for your company, and your team
The pandemic caused everyone to be more flexible/lenient for work from home and working different hours so people can take care of family. How we work has changed, and this will most likely continue now that people have become accustomed to this, especially in small business. Having policies as a guideline is good but find ways to creatively work with your team members.
#2: Listen to your employees
Hearing input from your employees means everyone has a voice and can help shape the culture, service levels, customer experience and, ultimately, the success of the company. Also, genuinely listening to their needs means providing a better working environment.
#3: Trust your team
I've always believed if you've trained your staff well, then you shouldn't have to look over their shoulder for everything. You've provided them the tools, the training, and they have the expertise. Let them shine. Manage different personalities.
From the top down, not everyone has the same drive and/or motivation, so find out what drives and inspires each person on the team, helping the individual excel helps the team find success.
#4: Find satisfaction in empowerment
Working with employees on where they want to take their future can be hard to pin down in a small business. It can be tough to move up within a smaller company, but it's still an important conversation to let them know they are integral to company growth. Provide the training and knowledge to your staff so they can grow themselves and let them know you're proud to invest in them.
#5: Share your gratitude
Our team is like a family, and we pride ourselves on treating each other as one. A genuine 'thank you' goes a long way, but so does finding ways to let people have a little extra time off, having lunch delivered to their location, or simply pulling the team together for a Zoom social gathering to connect everyone 'outside' of work. Little things really do go a long way.
---
Julie Kolb is the Director of Administration at Trinity Dynamics, & USAV Member
If you enjoyed this article and want to receive more valuable industry content like this, click here to sign up for our digital newsletters!