If your integration customers have been asking for new PTZ cameras, USB audio products or other devices that are in demand due to the rise of remote work, there's a chance that particular project has been delayed.
The coronavirus pandemic has had a profound impact of the global AV supply chain as factories are operating at less-than-full capacity due to social distancing guidelines, and that's coupled with a growing demand for devices that can help your customers effectively deploy a remote workforce.
According to Rob Ziv, vice president of business development and strategy at AV distributor Almo Professional A/V, the most common delays are cameras and USB audio products due to a variety of factors: delays in the manufacturing process, legislative changes in the manufacturing of chip sets due to security issues, and the high demand for these products – particularly in the education space.
Purchase Orders: Early and Often
"Some manufacturers have done a great job of stocking up on camera lineups to meet a broader range of education needs," Ziv says. "The good news is we are seeing production increasing for both cameras and USB audio products."
Large integrators that have the resources and financial ability to stop up on certain items, but many others in the industry aren't global players and don't have the necessary means to order stockpiles of devices that are anticipated to fly off their shelves.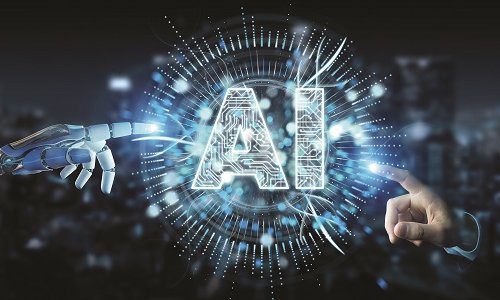 In an era where crime continues to evolve, relying solely on AI-based solutions proves insufficient in preventing sophisticated threats and false alarms. The webinar will emphasize the paramount importance of human judgment and intuition in tandem with AI technology to create a truly complete security solution. Our session will explore how Deep Sentinel's revolutionary approach combines the best of both worlds—advanced artificial intelligence and the presence of highly trained human guards. Together, these elements create an unparalleled level of protection for residential and commercial properties alike. Join our panel of esteemed lighting experts that will dive into why it's time for integrators to rethink their role in the outdoor lighting industry.
Register Now! 
Especially for small businesses, integrators need to be nimble enough to adapt on the fly, and that means thinking ahead and getting purchase orders in early in anticipation of demand for some devices.
"The best advice is to get P.O.'s in early to lock down on product allocations," Ziv says.
Transparency is Key
One of those integrators meeting these supply chain issues head on is Wisconsin-based Lifeline Audio Video Technologies.
President Scott Wright says the company has been communicating these issues to customers in the event a project is impacted.
That's especially true when customers set rigid project timelines since their successful operation can depend on having the right technology installed.
"We have had several customers state they will sign a contract as long as the system is installed by X date," Wright says.
"Previously, we had to look at our installation schedule to see if we can accommodate this request. Today we have to prepare the customers that we will do all we can to accommodate them, but availability of product is outside our control," he says.
In some cases, Wright's firm has not been able to find a specific piece of equipment, but found comparable products that come at slight price increases.
"We had to let the client know to see if they wanted to wait or pay the difference," Wright says.
However, the integrator should also require transparency from distributors and manufacturers on when product availability will be an issue.
"We need to stay in constant communication with our primary vendors/manufacturers to know when product availability is an issue," Wright says.
In working with your vendors and manufacturers, you can then learn more about supply chain issues and learn about when certain products are or aren't available. Then, you can formulate an alternative plan.
Working with Alternative products
According to Ziv, integrators also need to start building flexibility into their purchase orders to protect against these inevitable supply chain issues.
"It's also important to build flexible options into the P.O. so that if there are manufacturing or shipping delays with the 'plan A' specified products, alternatives can be considered," Ziv says.
"This is a lesson that some integrators unfortunately had to learn the hard way."
If your preferred vendor of PTZ cameras or other conferencing solutions doesn't have any product available and is transparent that it won't be able to meet your customers' deadlines, now it is time to investigate other vendors and learn about different products.
Also Check Out: CE Pro Podcast #29 – Nortek Control CEO Forecasts Supply Chain, Market Conditions Post-COVID-19
"We're having to familiarize ourselves with brands we've never used before," says Britt Gotcher, senior vice president of Oklahoma-based integrator Cory's AV.
The company has found itself taking products – especially PTZ cameras – from "whoever has something on their shelves" because not every customer will allow enough lead time to account for shipping delays for specific brands the integration firm is comfortable with.
Don't Compromise on Quality for Availability
When that situation comes up – as it as often in recent months – staff at Cory's AV takes time to learn the ins and outs of these unfamiliar products so they can install and program them as expertly as they could with their preferred products.
"When we can, we try to bring in a demo unit if it's something we aren't familiar with to demonstrate to ourselves and our tech guys, and to make sure it is something we can stand behind and support," Gotcher says.
While exploring other vendors is a good idea, compromising on quality for the sake of availability could cost your firm some business.
That's especially true for small businesses where strong relationships and local ties to the community keep the engine running.
"I don't want to compromise a relationship because we sold an inferior product just because it was available," Gotcher says.
---
This article originally appeared on our sister publication Commercial Integrator's website.
If you enjoyed this article and want to receive more valuable industry content like this, click here to sign up for our digital newsletters!