AV and automation have always been hallmarks of the custom integration industry. Within those major categories, major players have long been established and while there may be some jockeying and some influence from acquisitions every year, the names and numbers comprising those subcategories within CE Pro's annual CE Pro 100 Brand Analysis remain fairly predictable.
What can be unpredictable is whether or not our annual top tech trend opportunities highlighted in each January issue, as well as other trends we see at tradeshows and hear from integrators, will gain traction. Sometimes these things just take a lot longer to catch on and validate the industry buzz.
The disclaimer every year when we crunch the numbers and unveil our Brand Analysis and corresponding Brand Leaders results is that these figures are compiled from the information integrators provide us when they participate in our CE Pro 100 program. On one hand, that's a fraction of the number of integrators that comprise the custom industry; on the other hand, it's a massively influential fraction consisting of the highest- revenue companies, many of whom claim membership in the very influential industry buying groups that also push market opportunities.
So despite its sample size (we also allow integrators to name multiple top brands they use in each category), the Brand Analysis essentially provides the key forensic evidence in the case for just how well some of these burgeoning categories and suppliers are performing. And this year's verdict certainly supports the current industry climate.
For instance, categories such as Lighting Fixtures and Water Leak Detection soared in their uptick across the leaderboards from last year's numbers, the first time CE Pro tracked those categories. Same goes for security-related areas that we began tracking a few years ago such as Access Control, Cybersecurity/Firewalls, IP Surveillance Cameras, Smart Locks/Deadbolts and Video Doorbells as that sector continues to innovate with products that play well with control systems.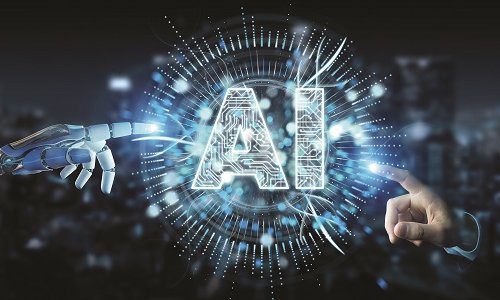 In an era where crime continues to evolve, relying solely on AI-based solutions proves insufficient in preventing sophisticated threats and false alarms. The webinar will emphasize the paramount importance of human judgment and intuition in tandem with AI technology to create a truly complete security solution. Our session will explore how Deep Sentinel's revolutionary approach combines the best of both worlds—advanced artificial intelligence and the presence of highly trained human guards. Together, these elements create an unparalleled level of protection for residential and commercial properties alike. Join our panel of esteemed lighting experts that will dive into why it's time for integrators to rethink their role in the outdoor lighting industry.
Register Now! 
Additionally, new categories to the 60+ tracked in the CE Pro 100 Brand Analysis, like Landscape Lighting, started strong this year, epitomized by a company such as Coastal Source, whose success has reflected that of outdoor technology in general.
Other "Bullet Brands" — those we've pegged again within the leaders for their year-over-year (or a couple of years) gains — support similar upward trends; Screen Innovations and Hunter Douglas in Motorized Window Treatments, Artnovion, distributed by Origin Acoustics and doing well in Acoustical Treatments, popular commercial brand Planar cracking the top five in Outdoor Video, for just a few examples.
So put on your investigator's hat and peruse this year's CE Pro 100 Brand Analysis to examine the latest trends, and keep an eye out for those Bullet Brands that may unlock even more future business for you.
Click here to download the full report!
If you enjoyed this article and want to receive more valuable industry content like this, click here to sign up for our digital newsletters!