Brand Loyalty for Your Business Begins with Your Experiences as a Consumer
Before John Brown opened the doors of his installation company Custom Improvement, the Yamaha brand loyalty he developed as a consumer shaped his product choices as a dealer.
Sponsored Content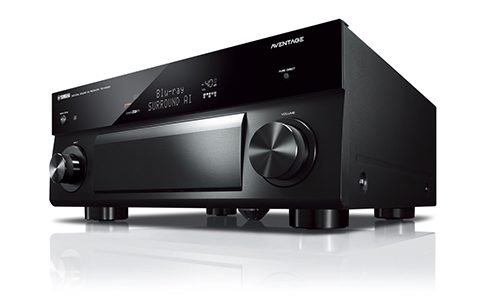 Before John Brown opened the doors of his installation company Custom Improvement, the brand loyalty he developed for Yamaha in particular as a consumer shaped his product choices as a dealer.
Unless an established business is passed on from one generation to another, the most likely way that integrators choose their vendor partners is through personal experience. In the case of John Brown of Custom Improvement, his choice of Yamaha audio products was born from the years of reliable service he received from his own Yamaha product purchases.
Building upon the reliability of his Yamaha products and applying the ear he's developed as a bass player, Brown says the robust build quality and musicality of Yamaha products, which include its flagship AVENTAGE series of AV receivers plus its Quad Streamer and MusicCast multiroom wireless ecosystem form the foundation of his AV system installations. 
"My past experience was with Yamaha. My first real piece of AV gear was bought at Tweeter and I've had Yamaha almost exclusively since that time," he recalls.
"When I was young, I was a fan of the Yamaha instruments and gear. I am also a musician and I've been exposed to Yamaha musical products." The musical heritage and passion for authentic sound can be heard and felt in Yamaha home audio products as well.
Today, for his clients, Brown points to Yamaha for its winning combination of reliability, features, and performance, which allow him to scale a range of systems to fit whatever his clients need.
Flexible Yamaha Product Line Enables Custom System Designs
According to Brown, whose business operates in the suburbs south of Boston, the scope of the Yamaha product line allows him to vertically sell up and down the product line to address any scenario that clients present to his business.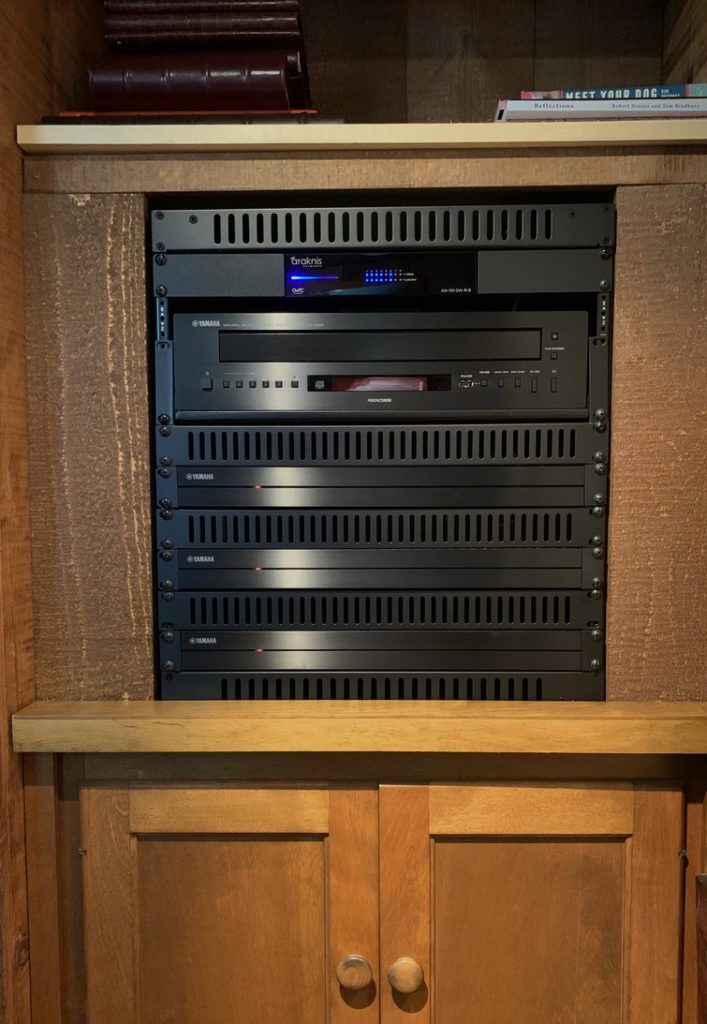 Brown explains that digging into the product line, beyond the scope of product choices, the features built into the products, such as MusicCast, streaming services and control by voice assistant devices and third-party control systems, allow him to uniquely configure home theaters and multiroom audio systems.
"For me it is simplicity, cleanliness, and trying to do a good, better best scenario for all of my clients. All of my racks and systems have to be unified. If someone wants a simple system, I will sell them a simple receiver like the RX-A1080 [AV receiver]. I don't go lower than 1080 to do a two-zone system," comments Brown.
"Yesterday I did a 14-zone system with the quad streamer. I don't like rolling trucks, so having complicated systems like Sonos it can be a mess. The Yamaha solutions like the Quad streamer [XDA-QS5400RK] are simple. I did 14 zones in essentially eight rack spaces and it's clean and robust."
Some of the other options that Brown refers to that help him service his clients are the multiroom audio capabilities that Yamaha builds into its AV receivers – a feature known as MusicCast.
Through the use of Yamaha AV receivers, Brown can provide his clients with an added level of value and system simplicity by using the multiroom audio options that Yamaha includes in its AV receivers, stereo receivers, sound bars, wireless speakers and turntables.
"I don't think it even makes sense for two or three zones. If I can get a Yamaha receiver to do two or three zones that include AV, I can give them sound throughout the house," he notes.
Brown says analyzing the Yamaha product line from a sales standpoint is easy since they provide reliability and a diverse set of features that he can sell with confidence.
"Not all of my customers may be aware of the value proposition of Yamaha as an audio brand, but they want reliability. The Yamaha home audio line for integrators looks and sounds good, and it works really well," he admits.
"Yamaha products are extremely reliable. Because of the reliability the word of mouth [of his systems] is exceptional. I've had people come to me and say they've seen my work in other houses and they want that same experience—something that works really well, and they want that same experience."
Explaining further, Brown says that typically customers won't ask for specific features or functions within their systems, but he will customize their systems based on conversations with clients.
For example, he says that sometimes customers will ask for solutions that are out of the ordinary, and through the plethora of options Yamaha incorporates into its products he can fulfill those requests.
"Yamaha has incorporated a new feature that locks a receiver's HDMI input into 1.4 to work with other TVs," Brown points out.
"And I've used it with a couple of TVs, including a client that had about a 10-year-old Samsung TV and it saved my bacon."
Usually, customers will ask for shortcuts to make it easy to listen to Pandora or whatever service they subscribe to, so each system is customized to each client's preferences through those Yamaha features. That's just one of the many built-in music streaming services, which also include Spotify Connect, Amazon Music, Tidal, Deezer, Napster, Sirius XM, Qobuz and Apple Music, via AirPlay 2.
Thanks to Yamaha reliability and performance, Brown often compares his business to that of a BMW or Audi dealership. Like those famous automobile companies, Brown sells and installs high-performance, custom residential systems that are designed as the "ultimate" entertainment solutions. Yamaha, he emphasizes, helps his company to uphold its promise to its customers that they are getting the ultimate entertainment systems.
"In all honesty, I would consider myself [the equivalent to] a BMW or Audio dealer. I sell the exact same setups in my home so I know how everything should work," states Brown.
"I think it [Yamaha] integrates really well and it is exceptionally reliable. I've dealt with other manufacturers that are good, but they don't' have the track record that Yamaha has. I also know if I install a Yamaha receiver it will work with a Sony TV for example and that is really important. Compatibility with other products to integrate into a range of environments."