As the 48G transmission becomes more mainstream, both integrators and customers will need to learn and adapt. Continued HDMI 2.1 education and know-how will be well worth having. Passive copper transmission lines will be limited in their lengths, forcing anyone going past 5 meters to move to fiber. But don't think moving to fiber is necessarily a slam dunk by any means.
DPL Labs discovered fiber issues early on from samples sent in from Asia. A new set of rules needs to be exercised to successfully build a high-performance fiber cable with a high level of reliability. The only way that was going to happen was to reach out to those HDMI cable factories and work with them testing and examining different designs.
The big issue was there was really no way for any factory to competently verify the multiple high-speed data rates that comprise the HDMI video signal envelope, one of the most important fundamentals in the system impacting a successful production outcome.
Companies needed to develop a different approach to engineering, and a more sophisticated manufacturing process. The days of testing for continuity are over. One can't possibly test a 6GHz channel by way of continuity and be satisfied it will perform as expected in the field. Now the package gets a bit hotter delivering 12GHz per channel.
A call to arms was initiated to find and develop means to test products on the line that could provide a clear Pass/Fail yield utilizing Time Domain instrumentation. Over two years of research finally proved positive collaborating with several outstanding instrumentation companies on offering a reasonably priced package. Now they can become a certificated DPL Labs Affiliate manufacturer; the prerequisites are proving competency, work environment, well-trained work force and, of course, instrumentation.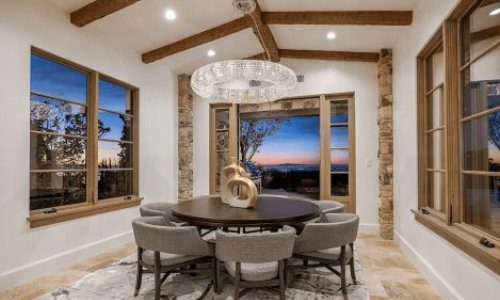 As a custom integrator, lighting is in demand. Effective communication, education and showcasing the value proposition of LED light fixtures in conjunction with integrative control systems are the keys to overcoming challenges and closing sales in this specialized market. Join us as we discuss the future of digital lighting and control with David Warfel from Light Can Help You and Patrick Laidlaw and Mark Moody from AiSPIRE.
Register Now!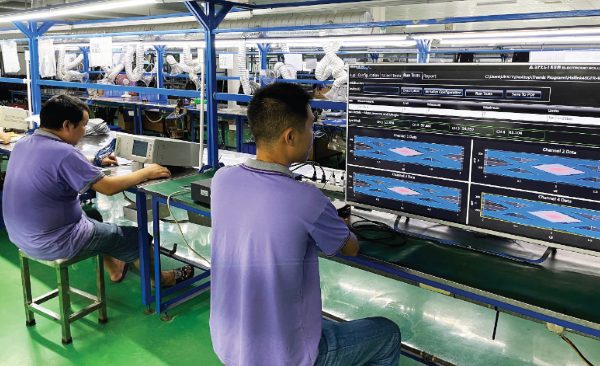 The first DPL Labs Affiliate company in China is Hailink Electronics Limited in Dongguan. The company's 110,000-square-foot facility houses 300 employees. Within the five-story complex is an in-house wire and cable manufacturing facility with full assembly and tests capable of producing just about any type of cable needed as well as customization. All new with spotless working conditions, customized workstations, sales and marketing departments and, most of all, elevators … something you seldom see in factories like this. Moreover, a solar energy system enables the company to operate off the grid when power in China is rationed.
Hailink took things another step advancing through all DPL testing requirements including the introduction of the new test instrumentation suite for mass production. No longer is it relying on TVs — now the test operator can measure and visually view the signal data passing through cable devices at extraordinary high speeds.
This upgrade will elevate the company's output performance and quality, and illustrates how Hailink and others in the region can accelerate R&D to prevail along with other high-speed transmission interface products such as USB C, PCI Express, Lightning and Display port.
We're seeing light at the end of the tunnel as more companies move toward this level of cable production. There are already many branded companies that have their products made by Hailink and will be able to improve with this achievement.
If you enjoyed this article and want to receive more valuable industry content like this, click here to sign up for our digital newsletters!