Sonus faber has acquired Italian woodworking factory De Santi, allowing the company to support increased product demand.
Sonus faber has announced the acquisition of the De Santi woodworking factory in San Martino di Lupari (PD), which establishes the facility as the official woodworking department within the company.
Sonus faber began working with Luciano De Santi and his factory in 1986, bonded by a shared passion for Italian heritage and craftsmanship. The two companies have been partners and collaborators for nearly four decades, building loudspeakers known around the world for their quality and performance.
"I am thrilled to welcome Stefano De Santi and the entire De Santi team to Sonus faber," says Jeff Poggi, CEO Sonus faber.
"The quality construction of our wooden cabinet is a strong differentiator for Sonus faber and an integral part of our brand's identity and resulting natural sound. This acquisition is a natural progression of our 35 years of collaboration, and I look forward to the amazing innovations that we will develop together as one family of artisans."
De Santi Woodworking Factory Acquisition Supports Increased Product Demand
To keep up with increased global demand, the company has made a commitment to invest in the expansion of the woodworking department, employing new computer numerical control (CNC) machines and painting capabilities with an extended factory footprint. In welcoming the wood shop's team, Sonus faber will close the gap in collaboration between the design, engineering, and woodworking teams to enable more innovative designs and unique customization opportunities with decreased production lead-time and increased output.
"I've always loved the Sonus faber product philosophy, we grew together over the last 35 years. The De Santi team and I are very happy to become part of the Sonus faber family, finally able to dedicate our work exclusively in building these pieces of acoustic art," comments De Santi Srl owner, Stefano De Santi.
The acquisition of its long-time woodworking partner will be effective immediately to allow the company to continue its growth in delivering handcrafted audio equipment around the world. Following the acquisition, Stefano De Santi will be named Sonus faber's head of woodworking, overseeing the department, including the current wood shop staff who will remain in their present roles, with new staff to be added to expand capacity in the coming months.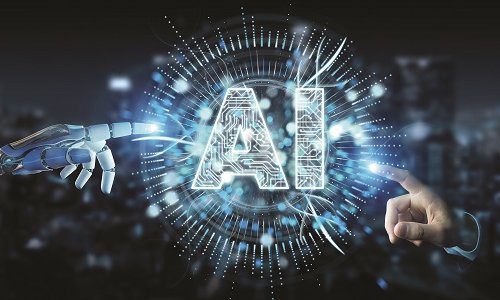 In an era where crime continues to evolve, relying solely on AI-based solutions proves insufficient in preventing sophisticated threats and false alarms. The webinar will emphasize the paramount importance of human judgment and intuition in tandem with AI technology to create a truly complete security solution. Our session will explore how Deep Sentinel's revolutionary approach combines the best of both worlds—advanced artificial intelligence and the presence of highly trained human guards. Together, these elements create an unparalleled level of protection for residential and commercial properties alike. Join our panel of esteemed lighting experts that will dive into why it's time for integrators to rethink their role in the outdoor lighting industry.
Register Now! 
If you enjoyed this article and want to receive more valuable industry content like this, click here to sign up for our digital newsletters!