Recently, CE Pro virtually met up with Alessandro Tatini, co-founder & president, K-array, to learn more about the company's audio goals in 2021, how the company's products have evolved, and how K-array plans on supporting residential dealers as compared to commercial dealers, among other topics.
Could you provide an overview of the company's origins, and how the K-array product line has evolved?
ALESSANDRO TATINI: Well, everything started in 1990s … so now 30, 31 years ago. At that time, I met my partners, we decided to step into the rental and installation market because we were passionate about it.
Around 1993 or 1994, we started creating small hardware solutions and our products were seen by a manufacturer that eventually asked us to produce for them. We started, honestly, from a little miniature microphone that we did design for conferences and also for instruments. In 1995, they asked us to work with manufacturers in China, so I went there to look for suppliers and that's also an important experience I learned a lot from.
What I learned during that period is that it made a lot of sense to produce in Italy, because there are values that we can bring to this industry still. In 2000 we decided to try to step into the market with our own brand, which at that time was XXL, and today is K-array.
In 2008, we met Sennheiser, and that was another great experience for us. We partnered with Sennheiser as a distributor in most of the countries around the world, but their strategy about third-party brand distribution changed around 2015 — so we preferred to take our own path.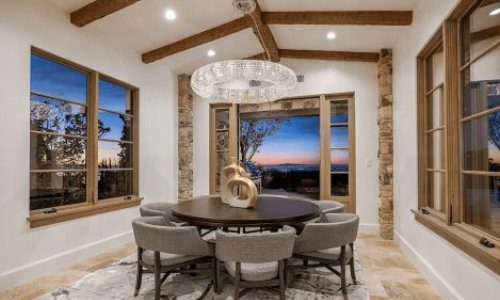 As a custom integrator, lighting is in demand. Effective communication, education and showcasing the value proposition of LED light fixtures in conjunction with integrative control systems are the keys to overcoming challenges and closing sales in this specialized market. Join us as we discuss the future of digital lighting and control with David Warfel from Light Can Help You and Patrick Laidlaw and Mark Moody from AiSPIRE.
Register Now! 
---
How would you describe the company's audio goals and engineering philosophies?
---
TATINI: All of our design has always been deeply related to sound quality. We look at propagation, so we started a lot of development of different kinds of arrays. We love to play with the constructive interference between transducer and the destructive one when you want to cancel and create comfortable, quiet air. And it's been the job we've done in the last years also about digital steering to avoid noise pollution in some direction, and to focus the energy in the in the listening area.
The other thing we've done in the last 10 years is invested a lot in developing the knowledge about the materials we use. I don't know if we were the first one to do so, but in large-scale products, I think we are the first to use stainless steel for speaker boxes.
We are also mixing aluminum and stainless steel. There is a lot of metal in our speakers and that's why they are weather resistant. In these applications, including yachts, and all other marine applications or swimming pools, we know what reliability means. You want to make sure when you make an installation it is something you can forget about afterwards.
---
What drives the company's aesthetic goals for its products?
---
TATINI: Yes, this is something we understood along the way. Every time we had to deal with architects … and that often happens. We asked ourselves, is it possible in any kind of design to create a nice, neat range of speakers that are discreet and elegant.
---
From K-array's perspective, what does the company like about supporting residential dealers, and how is the residential market different than the commercial AV market?
---
TATINI: We started this path toward the residential market kind of three to four years ago. Now that we are in this COVID environment, it became even more important because that market is growing while a lot of other markets in which we are involved in have become frozen. So, we could put even more effort towards the residential market. The U.S. is a continuous source of inspiration for us.
We are driven by the luxury market, so we partnered with some luxury furniture brands that chose us for their speakers as the perfect companion for their furniture. Just a bit later, we understood that we were kind of ready to set up in that market and we discovered that for the most part, I'll say, our key features were perfect for that channel so we joined CEDIA.
---
What does K-array bring to the residential market that is unique, and can this uniqueness be leveraged by integrators to help them grow their businesses?
---
TATINI: The first thing that you can easily tell when you approach our products is they are, I believe, the most discreet in the market by far. And so, the ratio between size and performance is quite a lot, far from any other brand, and this helps the integrator to fit a system that can perform — even with a ridiculous footprint. I saw this several times in a lot of residential installations.
If you enjoyed this article and want to receive more valuable industry content like this, click here to sign up for our digital newsletters!