Pandemic Spurs Integrator's Outdoor Lighting, Audio Business
Bethesda Systems will install 30 landscape lighting and 50 outdoor audio systems using Coastal Source gear in 2020.
Sponsored Content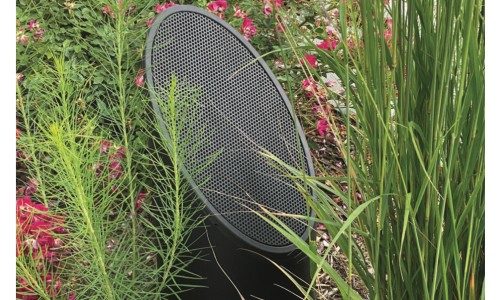 The coronavirus COVID-19 pandemic has shined a spotlight on the importance of outdoor installations. When the outbreak first hit, some clients were reticent to have integrators inside their homes, but they had little to no hesitation about allowing technicians to upgrade the outdoor areas around their homes.
That is the case with Bethesda Systems, a leading custom integration firm based in Bethesda, Md. since 2003. The company anticipates it will install 30 outdoor lighting systems and 50 outdoor audio projects in 2020… a nice jump in business.
"Our clients don't want to travel and they can't go to their local country club, so they are spending more time in their own outdoor environments in their luxurious properties right now, which is promoting more use of outdoor technology," says Michael Wilson, owner of Bethesda Systems.
$300 to $500 Per Fixture, Fully Installed
For Wilson, it helps to have a valuable supplier in Coastal Source. Indeed, he credits the company for introducing Bethesda Systems into the landscape lighting category a few years ago.
"We were working with one of our landscapers on an outdoor job and he was frustrated with the lighting. He asked if we could do it. The local Coastal Source rep firm had been very diligent about showing us the product line, so it was on the front of our mind and we gave it a try," recalls Wilson.
He was drawn to Coastal Source landscape lighting based upon the ease of the wiring system, as well as how well-built the product is.
"The best way to describe Coastal Source's products versus the competitors is that it's the difference between putting a seat belt on and tying a rope around your belly when you're in a car. The seat belt has a male and a female end, you click it and if you yank on it hard enough, it is not coming apart unless you push the button. Whereas with a rope, you have to tie it, make sure it's tied tight enough and it can come loose or something else can affect it," describes Wilson.
"With traditional lighting, you're using low voltage, lamp-cord type of wire that you're twisting, and then putting a wire nut on and then injecting silicone into. Every time you have to take it apart, it becomes messy. Also, water and corrosion can get into that joint. With landscape lighting, because it is often wired in a series, your weakest point can become your biggest problem. If you are installing a two-cent piece of plastic and a human being is required to manually twirl copper wire together, it becomes your easiest breakpoint," he explains.
Using Coastal Source, Bethesda has been able to grow its landscape lighting business over the past two years. Wilson says the company's outdoor lighting projects have ranged from five to 300 fixtures. Based on the type of fixture, Bethesda charges between $300 and $500 per fixture for the lamp, cable, labor, transformer and controls. And Wilson says those price points make the category highly profitable for Bethesda.
Creating Outdoor Audio Packages
The story is similar on the audio front. Bethesda Systems has been installing outdoor audio systems for many years, but started using Coastal Source years ago after running into problems with another manufacturer's line on a large project.
"The level of quality and output of the Coastal Source product was superior to anything else on the market at that time," says Wilson.
Today, the company primarily uses Coastal Source's bollard speaker line, with both the Modulus 4.5-inch Bullets and the 8-inch 10.0 3-Way Ellipse Bollards among the more commonly used speakers.
"The joy of their audio breakdown is there's a lot of ways to skin the cat and a lot of price points," says Wilson, who says he often packages two Coastal Source 8-inch Bollards together with a Sonos amplifier for a simple, quick installation. "There's something really cool about being able to use one of Coastal Source's outdoor amps and create a quality standalone outdoor audio system just using Bluetooth or Wi-Fi. I think it's a great solution. Quick and reliable. It is just a great solution to have in your toolkit."
Wilson adds, "A lot of integrators before they start installing Coastal Source products, install a pair of white or black box speakers on the wall of the house with a volume control inside… and they thought that was outdoor audio. Or, they thought outdoor lighting was just putting a floodlight on a house. Coastal Source takes it to next level with their training, high-quality product and profitability. There is no comparison."