Beale Street Audio is working to minimize the supply chain crisis and satisfy integrators' clients' desires for higher-end outdoor audio with its new flexible line of interchangeable speakers.
"We we recently launched our entire outdoor program with unique mainly three SKUs that mainly make up the mix, but are very interchangeable, which is excellent," says Mark Corbin, president of Vanco International and Beale Street Audio. "We have a 4-inch cone-shaped speaker for outdoor staking as well as a 6.5-inch unit that can be staked in the ground. The 4-inch cone speakers can also go directly on-wall as well with certain mounting gear, and they can hang directly as a pendant. So it's very versatile and unique because you really have three options with the speakers."
The cone speakers partner directly with a 10-inch downward-firing subwoofer that sits above ground, so there is no burial labor required. Lastly, the speakers and the sub are packaged with an outdoor amplifier in a single kit.
"The package system has a really nice range and is weatherproof with all the IP ratings," adds Corbin.
Over the last several years, outdoor entertainment systems have become much more popular.
"We've found that homeowners have an appetite for a better experience than what can be delivered with a simple Bluetooth speaker. Even the best Bluetooth speaker is designed to service 1 to 2 people. If you have 10 people, the experience isn't ideal. If it's 50, the experience is non-existent."
He continues, "As outdoor projects continue to boom, Beale Street Audio has expanded our outdoor line. An outdoor system should, in its way, be just as invisible as indoor system. Just as an indoor system 'disappears' when the homeowner is fully immersed in the content, the outdoor system 'disappears' when the user never has to think about how far away the receiver or speaker is. A great outdoor audio system has the space completely evenly covered. This was exactly our aim as we developed the new products for Beale's outdoor line."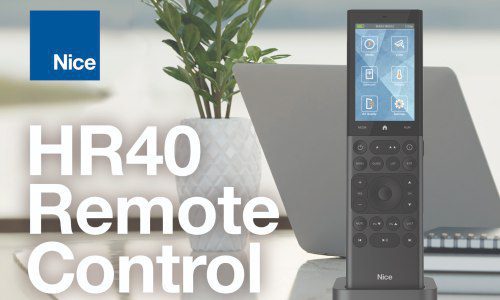 Remote controls continue to evolve at a rapid pace. The days of integrators providing remote controls simply for the TV have migrated to full home automation control of lights, shades, security, HVAC and audio/video in a single form factor. Join this free one-hour CE Pro webinar to hear from a panel of experts who will delve into finding the right remote that can effectively control all the subsystems in a home and empower consumers to customize the solution, while at the same time allowing integrators balance their service requirements.
Register Now! 
According to Corbin, Beale Street Audio's outdoor line provides dealers with legendary Beale Street quality that can meet the performance goals of outdoor spaces in an affordable price.
"With our recent additions of a down-firing landscape subwoofer and a new size of the popular pendant speaker, dealers can now spec a full outdoor audio project from the Beale Street Audio line. With the new accessory kit dealers enjoy greater flexibility options for the pendant speakers, they can be mounted, or staked into the ground and easily positioned for optimal listening. Beale's outdoor line provides the well-rounded, versatile audio experience needed for any outdoor application," he notes.