3 Vital Traits of Best Audio Suppliers
Audio Interiors in New York pegs quality, brand name and a diverse, profitable product line as key attributes for its audio vendors. Bowers & Wilkins alone brings $50,000 in profit for the company.
Sponsored Content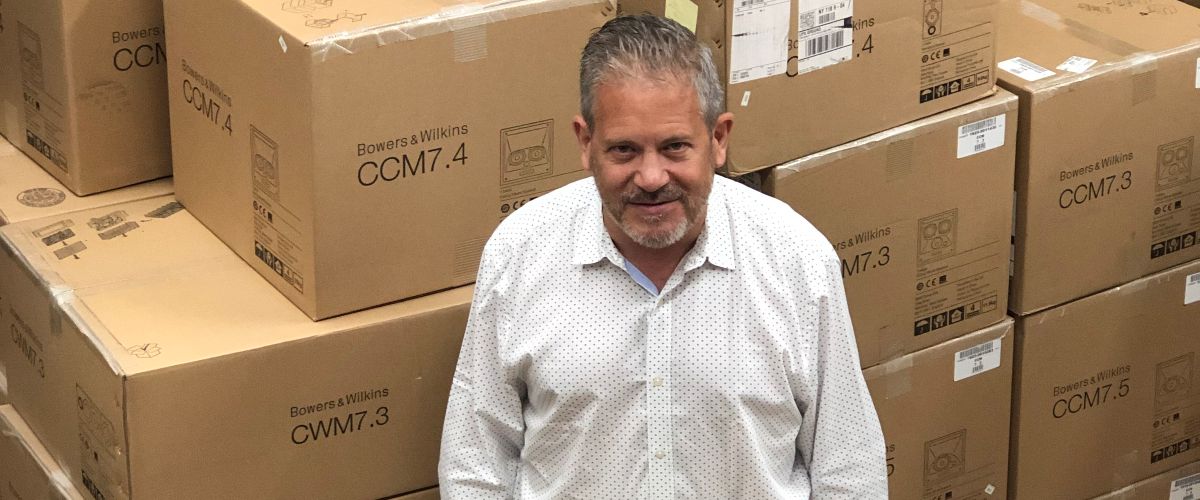 When you have been in business for 37 years, you learn a lot. That's the case for Larry Abrams, founding partner of Audio Interiors in Hauppauge, N.Y. The 45-person company started out with a focus on 2-channel audio for high-end residential business and over the decades added specialties in multiroom audio, home theater, lighting control and fixtures, motorized blinds, home networks and full smart home control.
Based on those years of experience, Abrams, along with his partner Neil Greenberg, know the attributes they want to see in their manufacturer-partners, especially in the key category of audio. Abrams pinpoints three important traits he looks for from suppliers, noting that his longtime go-to brand for audio, Bowers & Wilkins, fulfills all the qualities.
1. Superb Audio Quality
"Audio quality is the No. 1 attribute by far. It trumps everything else," says Abrams. "Audio quality is just like food in a restaurant… a place doesn't have to be fancy to have great food, but an audio manufacturer needs to take it to the next level from a quality standpoint for us to work with them."
That quality equates to customer satisfaction and word-of-mouth referrals.
"Everybody is happy with their B&Ws," comments Abrams. "When a customer calls me back for any reason, even years after the installation, I always ask something like, 'How are those 802s?' There is definitely a pride of ownership and appreciation of their performance and quality."
2. Valued Brand Name
"Brand name is second behind quality in terms of necessary attributes," says Abrams. "Many of our customers know the Bowers & Wilkins brand name. But even if I have to introduce the brand name to them, Bowers & Wilkins is a name that is very easy for them to ask someone about. It is a top-known brand. So a client that is investing in Bowers & Wilkins for their in-ceiling loudspeakers as opposed to other brands will definitely have a comfort factor."
"Few clients come to us specifically for B&Ws, but when someone wants B&Ws… they really want B&Ws. This is the reputation the brand has earned since the 1960s," comments Abrams. "I have been in this game for so many years. I've seen so many manufacturers rise and fall. Change has been the only constant."
Since Bowers & Wilkins was acquired by Eva Automation a few years ago, it has doubled down on its Research and Development program and has launched a new CI 700 Series, which promises to be the best performing retrofittable custom installation speakers on the market, along with the Formation Suite a range of high performance wireless models.
3. Broad, Profitable Product Line
Abrams says Audio Interiors, a CE Pro 100 company, will install Bowers & Wilkins speakers in about 75 projects this year.
"Our sales of Bowers & Wilkins in 2018 were approximately $300,000," says Abrams. "Overall, I would estimate that B&W adds about $50,000 to our bottom line."
He adds, "Many people appreciate the freestanding B&Ws, but don't have the room for them in their design. This is a good occasion to introduce the higher-level B&W architectural products, which utilize many of the same components and engineering."
Primarily, Audio Interiors uses Bowers & Wilkins' architectural speakers both in multiroom applications and in certain home theaters, utilizing Bowers & Wilkins in-ceiling speakers from the CI 700 Series, which angle towards the listener at 45 degrees and boast the same driver technology found in the company's freestanding 700 Series range.
"We have done incredibly elaborate home theaters using B&W with multi-channel amplifiers, electronic crossover and room correction. That has been huge," he comments.
Audio Interiors also carries Bowers & Wilkins' tower speakers, headphones and subwoofers.
"We have B&W bookshelf speakers and subwoofers in our showroom, and we sell their super reference speakers too," says Abrams. "We are not really in the headphones business but we stock B&W headphones and distribute them sometimes after a consultation visit with a client. The packaging, build quality and feel are great, plus the audio quality. So when a client uses them and sees they are part of the B&W family of products, is makes a good point. When there is a big project involved, if we can bridge the gap by giving a client a $300 pair of headphones, it goes a long way."
Abrams is intrigued by Bowers & Wilkins' recent product introductions that are attempting to move the company into a new category focus: digitally amplified speakers and connectivity.
"Some of the most successful products in this realm have come from outside of the traditional component and speaker companies, so in one respect they have a big headstart with customer recognition, exposure and acceptance," says Abrams.
"I've seen other companies fail when trying to implement new technologies. Back in the 1980s and 1990s I never imagined that one of the most popular audio components would be produced in white plastic boxes, so anything is possible. Here we have new ownership combined with new technology… so my eyes, and ears, are certainly wide open," he adds.
Other important traits of suppliers include limited distribution, profit margin and tech support, though Abrams believes tech support is somewhat less important than the other characteristics, "because there is a bit less need for tech support for loudspeakers than we might encounter for other products," says Abrams.