With the recent announcement that Apple is discontinuing Apple HomePod smart speakers in favor of the less-expensive HomePod Mini, it begs the question: Was the premise that consumers wanted to hear high-quality music from their smart speakers ever accurate or was it just an impossible dream?
We all know that integrators understand and respect the idea of high-performance audio, and CE pros love to tout its benefits to their clients. But clearly the premise that consumers wanted to use smart speakers like Amazon Echo, Google Home or Apple HomePod to listen to high-res audio was a joke. It also might also mean that TIDAL, Spotify and others that tout high-res audio streams for consumers are really just targeting listening in the car.
Maybe the death of high-performance smart speakers is not such a bad thing after all, as it will focus integrators and consumers back on the idea of using "real" loudspeakers of the standalone bookshelf or architectural in-wall/in-ceiling variety to listen to music. Maybe it will mean more in-ceiling speakers in kitchens. Maybe it will mean constructing true dedicated listening areas in homes once again.
Apple HomePod Smart Speakers Gave It the Old College Try
We all have to give Apple credit for pushing the boundaries of quality with the Apple HomePod smart speakers. The company invested five years of research and development (R&D) into the product and constructed a Development Center near its Cupertino, Calif. headquarters. This development center features a dozen anechoic chambers, including one that is reported to be one of the biggest anechoic chambers outside of the academic world.
The HomePod has seven tweeters, a high-excursion woofer, and a single, upward-firing shock dampened subwoofer enveloped in a cloth cover. It has room EQ spatial awareness with a six-microphone array and can be coupled for a stereo sound. Of course, it had built-in Siri voice control. Apple described its sound as "rich as nuanced."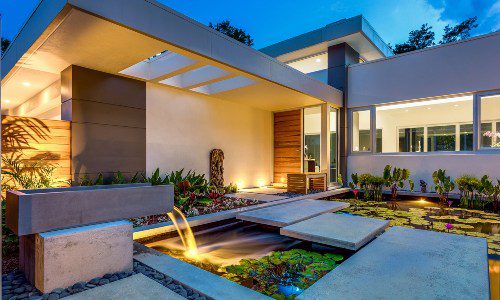 Landscape and architectural lighting create a magical and elegant ambiance for homeowners. The outdoor lighting industry has always been a phenomenal one and continues to grow in popularity. Now is the ideal time to learn more about this rapidly growing and highly profitable industry. Join our panel of esteemed lighting experts that will dive into why it's time for integrators to rethink their role in the outdoor lighting industry.
Register Now! 
HomePod smart speakers were originally released with a price tag of $349, but after market pushback, Apple dropped the price to $299. Apple reportedly will continue to sell the speaker until its stock runs out. Meanwhile, the HomePod Mini is just $99 and has limited audio firepower by comparison to its progenitor.
So now integrators can get back to talking to clients about true audio performance, and top pretending to be bringing high-performance audio to clients in their kitchens with a single smart speaker sitting on the countertop. Leave smart speakers to just being a voice control delivery mechanism.
Thoughts?
If you enjoyed this article and want to receive more valuable industry content like this, click here to sign up for our digital newsletters!