In advance of its forthcoming IPO, SnapAV is unveiling a new company name and logo: Snap One.
According to CEO John Heyman, the new name reflects the company's goal to be the one-stop-shop for solutions, services, and platforms for custom installation integrators whose businesses have grown well beyond AV products.
"The name 'SnapAV' no longer fully represents who we are or our aspirations for the future," Heyman says. "We kept the name 'Snap' because of our ongoing mission to make our partners' lives easier. Snap One builds upon this legacy and reinforces ouraspiration to be the integrator's most valued and most trusted partner. We want to be the one place with the broadest portfolio of best-in-class products; the one shopping experience that can be done online or in-store; and the one partner that professionals can depend on when installing and supporting the amazing experiences that their customers desire."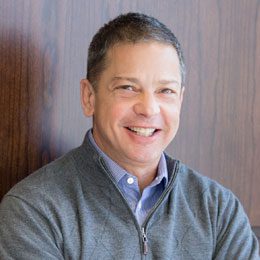 The new name also represents a unified company that includes legacy SnapAV and Control4 organizations following the major merger in 2019. "Together, now as Snap One, the company can serve as the industry's central source for everything needed to succeed, today and in the future," Heyman said. "The name Snap One emphasizes our desire to be the one-stop-source for the solutions that integrators need – including control – whether it's with our own solutions or third-party products."
The company was founded back in 2005 by integrator Jay Faison with the goal of making it "easy as a snap" for integrators to buy products with high margin and protective pricing, and easy to conduct business in general with the company. Since that founding, the company has evolved into multiple categories of equipment, became one of the first to launch an online portal for integrators, created a remote management platform (OvrC) that monitors not only its products but those from third-party companies, and established physical distribution locations across the country.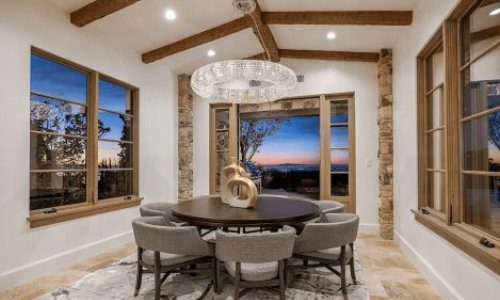 As a custom integrator, lighting is in demand. Effective communication, education and showcasing the value proposition of LED light fixtures in conjunction with integrative control systems are the keys to overcoming challenges and closing sales in this specialized market. Join us as we discuss the future of digital lighting and control with David Warfel from Light Can Help You and Patrick Laidlaw and Mark Moody from AiSPIRE.
Register Now! 
15 More Snap One Pro Store Locations Coming
"The market has changed dramatically over the past 15 years. Today it more complex than ever," comments chief revenue officer Jeff Hindman, who spoke with CE Pro about the rebranding.
"We wanted a rebrand that would remain consistent with our journey and coincide with our philosophy going forward. The new name is an anchor to our past and at the same time encompasses what we aspire to be in the future," he notes.
Among the aspirations, according to Hindman, is adding even more Pro Store distribution locations. Currently, Snap One has 27 branches and Hindman says the plan is to add at least 15 more locations over the next 12 months.

"That same-day availability for dealers is needed to complement to ecommerce portal," he notes.
"You could not have possibly predicted the evolution of SnapAV, but all along the way we have been consistent in our mission to make life easier for dealers," he adds.
In that vein, later this year, Snap One will unveil one unified portal so integrators can research, quote, and purchase any products from a single location. The company will also have one streamlined loyalty program.
Specifically, that means Control4 equipment will be available later this year via the Snap One portal so authorized Control4 dealers can purchase all Snap One brands in one place. An upcoming Partner Rewards program will apply to all Snap One brands, according to Kordon Vaughn, vice president of marketing, creative and campaigns.
"So what does this rebranding mean for integrators? Really, it's business as usual," says Vaughn. "For integrators, Snap One will mean you have one sales contact and one phone number for tech support for all brands."
Vaughn says the company is continuing to reduce on-hold times for tech support and he notes that Snap One now has more than 4,300 SKUs available via its online purchasing portal and Pro Store locations, including more than a dozen third-party brands added over the past two years.
Heyman adds, "Our goal has always been to offer great products and top-tier services that simplify the integrator's life and support their business. Our new platforms and services are designed to do just that."
The announcement of a new company name comes on the heels of the acquisition of networking provider Access Networks and a significant investment in remote support solutions provider Parasol.
If you enjoyed this article and want to receive more valuable industry content like this, click here to sign up for our digital newsletters!