Among the many heart-warming responses to all of the new challenges facing us amid the coronavirus outbreak is the sharing of creativity and artistry.
As soon as it became apparent that millions of people would now be spending a whole lot more time indoors, and that any extracurricular activity planned for the near future would be canceled or postponed, people have been craving ways to fill time.
That's led to an outpouring of content from all areas of the music world, for one notable example. We've rounded up at least 11 areas from which you can watch all sorts of streaming music goodness.
Whether it's creating new music as part of biding time during the outbreak – in lieu of going on regularly scheduled tour or participating in now-postponed music festivals – in some cases, offering free webcasts from an archive of live performances or playing "home" concerts and instrument lessons from the living room, artists are finding myriad outlets to stay active and keep music fans smiling during this incredibly tough time.
Streaming Performances for All Music Lovers
Much the way sports channels are figuring out similar ways to fill the airwaves by broadcasting classic games, companies that serve up livestreams of today's concerts as well as some venues that ordinarily would be filled with nights of classical performances, for instance, are providing hours of entertainment that's free to stream, or via payments/donations that go to charity.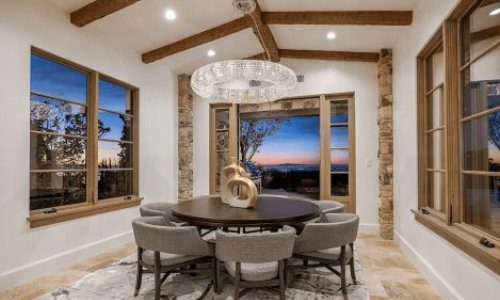 As a custom integrator, lighting is in demand. Effective communication, education and showcasing the value proposition of LED light fixtures in conjunction with integrative control systems are the keys to overcoming challenges and closing sales in this specialized market. Join us as we discuss the future of digital lighting and control with David Warfel from Light Can Help You and Patrick Laidlaw and Mark Moody from AiSPIRE.
Register Now! 
Combine this flood of new music options with what's already been out somewhere on YouTube or paid subscription services like Netflix and Amazon, and there's enough music to consume for however long we are locked down and well beyond.
For livestreams in particular, a couple of resources that will come in handy are the constantly updated calendars being maintained by NPR and JamBase, so you can find and plan for what's being broadcast over the coming weeks.
Of course, if you're a live music fan, you've likely already spent countless hours down the rabbit hole that is YouTube. Quality choices abound, and look and sound great on a theater system.
We're focusing on music "videos" for these streaming selections, but it's worth noting that if you're looking for some background tunes to play during the workday or are interested in checking out a subscription service for an extended free or majorly discounted trial there are expanded offerings for those right now too. For a few examples, SiriusXM is providing free streaming until May 15, Tidal has a four months for $4 deal, Qobuz has a free one-month trial and nugs.net is offering 30 days free for access to thousands of concert recordings.
So fire up your stereo or home theater system, connect the laptop or hit up the respective service on your smart display/device and settle in for hours of music entertainment with 11 top picks here (links within slideshow captions).
If you enjoyed this article and want to receive more valuable industry content like this, click here to sign up for our digital newsletters!