As rapidly as the home video market has improved over the years, there is still an appetite for better video. One of the newest companies that have formed to fulfill this demand is MadVR Labs.
Opening its doors back in 2019, the company says its product line is the results of more than a decade of research and development (R&D). MadVR Labs is led by Richard Litofsky, co-founder and CEO, and Mathias Rauen, co-founder and chief product officer.
The MadVR Labs product line includes the Pro and Extreme model video processors, and according to the company, the processors perform a variety of tasks such as HDR tone mapping, 4K upscaling and sharpening, aspect ratio control, image enhancements that remove mosquito and banding artifacts, and calibration options.
How MadVR Labs Improves Video
Explaining how the product line augments an AV system, more specially video, Litofsky says that home movie titles are usually mastered for 1,000 nits (nits is a unit of brightness measurement), 4,000 nits or possibly 10,000 nits. What this means he continues is there is information to say how bright the image should be.
"If it's [the video] is mastered to say 4,000 nits, that means there are 4,000 possible levels of brightness for the pixels," states Litofsky.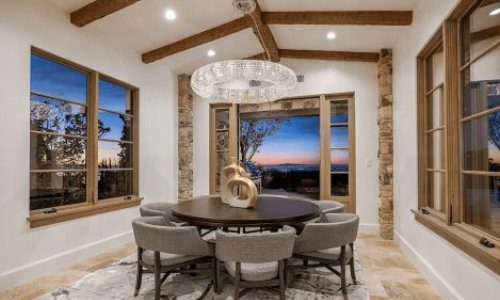 As a custom integrator, lighting is in demand. Effective communication, education and showcasing the value proposition of LED light fixtures in conjunction with integrative control systems are the keys to overcoming challenges and closing sales in this specialized market. Join us as we discuss the future of digital lighting and control with David Warfel from Light Can Help You and Patrick Laidlaw and Mark Moody from AiSPIRE.
Register Now! 
"So, one of the biggest challenges is that projectors in particular, but this also applies to flat-panel [TVs] as well, but not to so much of extreme. They do not have that range of brightness. So, for example, I mean it's a function of the projector expects the throw since the size of the screen, the screen material … so there's a lot of factors that affect that. But, it's not uncommon for someone with a large screen, and when I say largest, they maybe 12 feet wide and up, especially if it's a scope screen like 2.35:1. It's not uncommon for them to have maybe 40 to 50 nits of maximum levels of bright steps the projector can do. So, to make the math easy, let's just say 40 nits is the maximum range of someone's setup.
"Now imagine you've got a movie that's encoded to 4,000 nits, but the projector can only do 40 nits. There's a compression of the brightness that needs to occur so that when there is a really bright pixel of HDR … say it is supposed to be 4,000 nits and you only have 40 nits, you have to be able to make that super bright pixel bright at 40 nits," says Litofsky.
Other issues the MadVR Labs products correct beyond maximizing the HDR capabilities of a display or projector through their dynamic tone mapping technologies is color errors. The processors can fix white and black level errors in which whites are blown out and black levels look soft.
Litofsky points out the company's current product line features the Pro model processor for $6,995 and the Extreme model video processor that carries a price of $11,995.
Physically, he says the products look identical, but internally the differences lie in the horsepower and overall capabilities of the two products. Litofsky comments there may be five or six different algorithms someone may want to run for example. On the Pro product it will need to scale back the quality level, but he continues, the company won't say that someone needs the top model if all they want to do is image sharpen. It's just the Extreme video processor—the flagship model—offers more horsepower and increased capabilities.
He also notes, another differentiator between the models is that there are some features coming to the Extreme model such as geometry correction and motion interpolation that will be exclusive to that product.
Moreover, he emphasizes that as far as he knows, Mad VR Labs is the first company to bring AI-based interpolation algorithms to the market.
Some of the upcoming updates integrators can expect from the company include HDMI 2.1, which will help the product line move forward as technologies such as 8K, eARC, higher refresh rates and wider color gamuts become more popular.
One thing Litofsky wants to clear up to address a fairly common question, is that all kinds of video systems can benefit from using MadVR Labs' products. With that said he does admit that realistically because of the way the pricing falls for the processors, MadVR Labs' product line is not typically used with entry level or even mid-market types of projectors such as Sony's $5,000 VPL-VW295ES.
"The expense or the complexity of the display is not proportional to the need for this type of product. So, for example, a high-end projector that's $50,000 to $100,000 has the same struggles and issues that an entry-level projector does," he points out.
"So, for example, right now we literally can't make units fast enough to keep up with the demand and they're going to the middle upper, to high end, to super high-end projectors … [integrators are pairing our processors with pretty much all of your higher end processors. Your Trinnovs, your Acurus, StormAudio, Anthem. I feel bad if I am leaving anyone out, but those types of products are what we see our products paired with. The same thing with projectors. For example with the Sony projectors on the U.S. market, we are not typically paired with the entry level Sony VPL-VW295ES. However, once you get to the VPL-VW695ES, the VPL-VW995ES and the VPL-VW885ES, as well as the JVC DLA-NX7, the DLA-NX9, the DLA-RS4500k, and the Barcos, those are the types of products MadVR processors are paired with."
MadVR Creates Unique Experience for Consumers
Litofsky also emphasizes the bottom line for integrators is the addition of a MadVR Labs product to a home theater system delivers performance that most consumers have not experienced, and this can help integrators sell higher performing, more expensive home theaters.
"People aren't used to seeing video at this level. So, it's actually a pretty easy sale for dealers. I had a professor once who said there is no such thing as a product that sells itself. I am interested in seeing if I could him down and say, 'you know what, you may want to reconsider that," he stresses. 
"The Envy remote control has a simple button control. I want to touch on all we have to do is for example, is click the green button. It turns on our dynamic tone mapping and you click it again and it turns off and it turns on … it's a powerful A/B comparison. We have a lot of patent pending technologies and algorithms. Inside of our dynamic tone mapping we have shadow detail recovery, contrast recovery, and all of these technologies can be demonstrated individually."
Concluding the benefits of the product line, he also says that while the product line delivers high levels of performance, one important factor not to overlook in the grand scheme of a home system is proper setup.
"You've got 90% of thee value. The other 10% comes from calibration, which is actually very important," he adds.
"We support all the common software products that are used by professional calibrators."
If you enjoyed this article and want to receive more valuable industry content like this, click here to sign up for our digital newsletters!