As a manufacturer in the consumer audio industry life in some ways could be compared to a National Football League (NFL) coach. The parallels are so similar in fact, the famous line from ex-coach Jerry Glanville who once said, "if you're a pro coach, the NFL stands for Not for Long" also applies to audio companies.
Proving that its lifespan is much closer to Bill Belichick's than Jerry Glanville's, the Canadian audio manufacturer Lenbrook and its NAD, PSB, Bluesound and BluOS brands are as successful in their respective field as "The Hoodie" is at coaching football.
For more than 40 years Lenbrook and its brands have served the consumer electronics industry through their respective products that have earned the reputation for providing a balance of value and performance.
Lenbrook Retains Core Values as it Moves Forward
Joe De Jesus, product manager, custom installation for Lenbrook, explains that each brand has its own story, and the one common thread that all of the brands share is they provide users with high levels of performance, long-term reliability and an undeniable value proposition.
Going back to the early days of Lenbrook, De Jesus says Lenbrook began its operations more than four decades ago as a national wholesaler of electronics. Over time the company acquired the NAD and PSB brands, and more recently it developed from scratch the BluOS multiroom audio platform.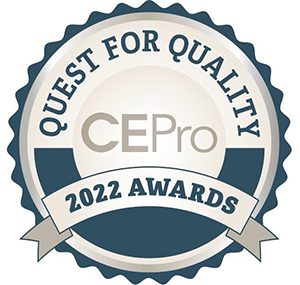 CE Pro urges integrators to recognize their suppliers that go above and beyond to deliver premium support and service. Cast your vote today to recognize the services (not the products) from your favorite manufacturers and distributors.
Cast your vote today!
Not to be overlooked he continues, Lenbrook also serves as a global distributor for several brands that include DALI loudspeakers.
"It's a company that little by little has evolved and prospered, to the point where now it has control over the brands it distributes from the manufacturing side, as well as a much greater global reach," notes De Jesus.
Pointing out the origins of NAD De Jesus states the brand wasn't created from a corporate office or from a garage. According to De Jesus, NAD was created by a group of retailers and what they were looking for in terms of performance, aesthetics and pricing from source components and amplification, and as a result this group of retailers created a group of products under the NAD brand.
"It was a very task oriented thing … fundamentally what you get with a NAD is a kind of minimalist; giving people the best possible audio within the different price points, and stripping away the bells and whistles and a lot of the pretense that unfortunately that is rampant throughout a lot of our industry, comments De Jesus.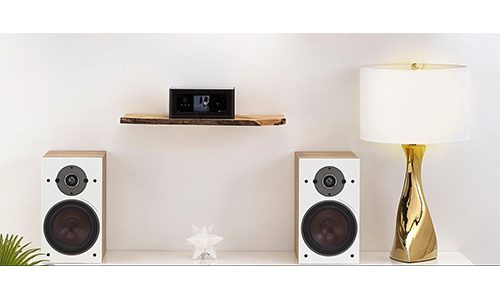 "So, you kind of get this no-nonsense, very performance-oriented product that punches well above its weight as far as dollars versus performance."
Continuing his explanation of the Lenbrook family of brands, he recalls that PSB Speakers represents the vision of its founder Paul Barton who brings a well-rounded resume to the field of loudspeaker design.
"PSB is also very interesting because obviously [it is] the creation of Paul Barton, a phenomenal engineer who is now going onto almost 50 years of creating product. A gentleman who has an incredible ear due to the fact that he was a concert violinist, but also balanced that with an incredible scientific and research background at the National Research Council (NRC)," says De Jesus.
BluOS Represents the Future of Home Audio
One of the highest priorities for Lenbrook over the past few years has been to push the brands forward.
The foundation of its efforts to help its brands evolve as consumer preferences change is BluOS.
Lenbrook describes the whole-house audio platform it developed from scratch as an advanced operating system and music management software solution that allows users to store, access and playback lossless music at quality levels as high as 24-bit/96kHz files.
BluOS provides the professional integration community with options for wireless and wired Ethernet connectivity, and users a wealth of control options that include iOS and Android apps.
The platform also supports third-party control system integration, and it provides access to a number of popular streaming services.
De Jesus asserts that Lenbrook developed BluOS because it wanted to provide the market with a whole-house audio system solution that performed well, while being easy to use and install.
"BluOS is an interesting aspect because that was something that was created completely and utterly in-house. It was in essence, the belief that as we look through the entire chain of audio performance from the source material, right out to the speaker, it is very often said within our industry that the overall performance is as only good as the weakest link in the chain. And there was the belief as things started to become more file driven whether it be streaming or just the ability to dump 300 songs onto a phone that there was a fundamental belief that something could be convenient, or it could sound really good. And that was never the belief," emphasizes De Jesus.
"We had some very intelligent people within our organization—both the PSB and NAD side— that believed that they could create a streaming platform that gave us all the convenience that were presently able to get in the market but with a certainly a highly refined level of performance."
Not to be overlooked as part of the development of BluOS, De Jesus adds that it was important to Lenbrook to develop a solution that not only serves the current and future generations of audio consumers, but it wanted a solution that retained the company's core values.
De Jesus says that beyond the development of the BluOS platform, training and support are important elements that integrators require in order to successfully sell and install any BluOS-enabled product.
A highlight of the company's training and support mechanisms he says are Lenbrook's BluOS boot camp. The boot camp is designed to provide integrators everything they need to configure and install BluOS-based systems, including the products' integration into third-party control systems.
Helping dealers to conceptualize BluOS, De Jesus recommends thinking about the platform as an operating system that streams high res audio wired or wirelessly regardless of the home environment due to the platform's ability to scale to exacting requirements.
Elaborating on its integration into advanced smart homes, he says it integrates into control systems from Control4, Crestron, Elan and URC, as well as the European KNX platform.
Validating the platform, as its grown within the integration channel, De Jesus says that top manufacturers such as Monitor Audio, DALI and Roksan have also licensed BluOS for use with their respective products.
"BluOS … or the operating system in essence that we created for streaming high resolution is something these companies are adopting in order to be able to champion the pedigree or performance aspect of their products," he adds.
"That is something we see growing. We've certainly been approached by a considerable number of companies as being able to say, look, now we actually have a platform by which we can actually demonstrate how good our product is."