The greatest sales tool a manufacturer and dealer could possibly possess is a well-designed, functional demo system, and in the case of the audio company KEF, it has its Demonstration Cinema in New Jersey.
Located within the company's Music Lounge space in its Garden State U.S. headquarters, the Demonstration Cinema is designed to serve as a state-of-the-art space to allow the company and its dealers to showcase the latest KEF products and the full potential of home AV. 
More specifically, David Kroll vice president KEF America & KEF global CI product manager, states the 9.10.6 immersive audio theater space provides an environment in which KEF can explain its product line, its design philosophy and demonstrate how its products integrate into real home spaces.
"We built it with a couple of purposes in mind. First is to showcase our products and to show the level of performance that can be achieved with a properly designed, installed system," he explains.
"We have a wide range of systems from more entry level, up to ultimate, and each was done in a lifestyle. This is not looking like a retail showroom or a sound room. This looks like what you would install in your home should you have a really nice penthouse somewhere in New York or London."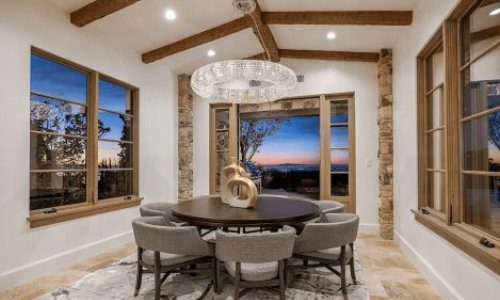 As a custom integrator, lighting is in demand. Effective communication, education and showcasing the value proposition of LED light fixtures in conjunction with integrative control systems are the keys to overcoming challenges and closing sales in this specialized market. Join us as we discuss the future of digital lighting and control with David Warfel from Light Can Help You and Patrick Laidlaw and Mark Moody from AiSPIRE.
Register Now! 
Working with its long-time partner THX, Kroll says KEF employed many of the principles that were developed from THX research and its teaching curriculum to design the music lounge and Demonstration Cinema.
Stephanie Scola, director of marketing for KEF, notes that since the opening of the Demonstration Cinema, the company has hosted a number of guests and in many cases the experience of sitting through a system demonstration has changed the opinions of consumers afterwards.
"We've had small groups come through the space within the last year and a half, and what's interesting is a lot of consumers will come in accompanied by the dealer and the consumer knows or thinks they know what they want based on just what they know and a lot of what they know. I don't think they really grasp how much else is out there in terms of what can be done, especially when building a system, so when they show up, they think they know that they're getting," adds Scola.
"But then when they actually sit down and experience, not only the theater, but then also some of the other areas in the Music Lounge itself where we have the ability to showcase a variety of different levels of audio performance what they originally expected or wanted … or thought they wanted they were blown away to the point where they want it."
To learn more of the KEF product line, as well as its Music Lounge and Demonstration Cinema, check out CE Pro's conversation with KEF's David Kroll and Stephanie Scola.
If you enjoyed this article and want to receive more valuable industry content like this, click here to sign up for our digital newsletters!