Wireless loudspeakers, soundbars, smart speakers, music streaming everywhere … the home audio market has been evolving in recent years but perhaps the most overlooked aspect about it is the environment in which these systems will reside.
Due to a number of influences that include the fact that younger consumers are living in smaller spaces and budgetary concerns related to school loans, Gen Z and Millennials are more likely to prefer bookshelf speakers and soundbars as a means to upgrade their audio systems.
Recognizing the trend that is developing in the home audio market, Phil Jones, director of training, and Brendon Stead, SVP, product development and engineering, respectively at Sound United (parent to brands such as Denon, Marantz and Polk), offer their advice to help integrators serve the needs of younger consumers living in smaller spaces.
How Are People Using Their AV Systems?
Recalling how past generations were able to experience the performance of audio components through traditional product demonstrations at brick-and-mortar stores, Jones and Stead point out today's landscape is much different. While many integrators still offer a retail or showroom experience, they are becoming a rarer breed, or in some cases showrooms may be more focused on smart home than the past when perhaps multiple rooms would be dedicated to good/better/best listening solutions.
Jones says that with audio shops disappearing from local retail locations, the purchasing process is much different for consumers these days, particularly younger consumers who don't have the same frame of reference to the golden days of audio sales demos as, say, Baby Boomers or Gen Xers.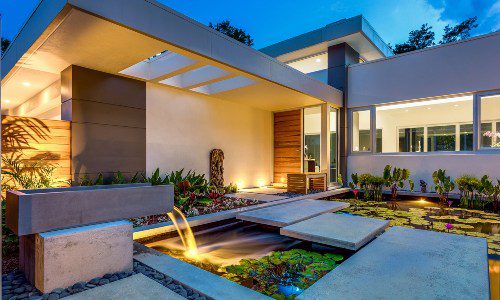 Landscape and architectural lighting create a magical and elegant ambiance for homeowners. The outdoor lighting industry has always been a phenomenal one and continues to grow in popularity. Now is the ideal time to learn more about this rapidly growing and highly profitable industry. Join our panel of esteemed lighting experts that will dive into why it's time for integrators to rethink their role in the outdoor lighting industry.
Register Now! 
According to Jones and Stead, the first thing integrators will want to determine when dealing with today's consumers are the applications for which the audio or AV system will be primarily used. Fortunately for integrators there are myriad options to cover the scenarios they're likely to encounter.
"For someone selling these components there is passive music listening. That is background listening, and little powered speakers are a good solution for that," notes Jones.
"Using a HEOS system, for example, for budget-minded systems or space considerations could mean starting with a single speaker then adding a second speaker to form a stereo pair. You can also use a receiver and it can be used for music and video content. Bookshelf speakers provide added functionality."
If the listener is more serious about their music listening or if they want to combine video with their system to enhance movies, sports, streaming and broadcast TV, Stead says integrators should introduce the topic of bookshelf speakers, soundbars and subwoofers as a space-friendly upgrade.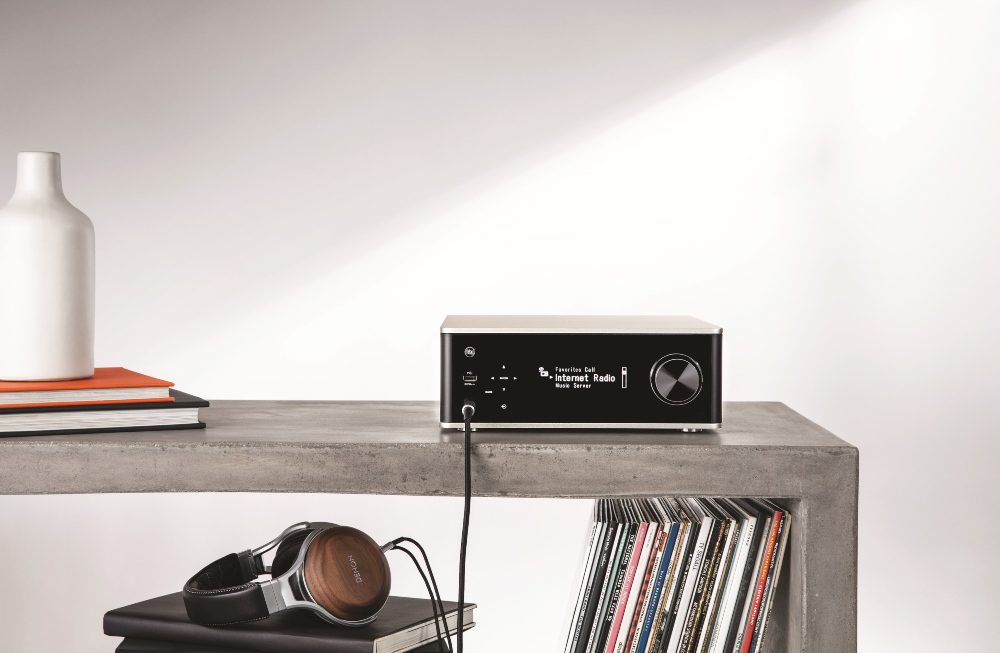 Jones points out the benefit of using bookshelf speakers is that integrators can build a system that delivers a high level of quality for music playback, and a system that produces the wide dynamics people associate with home theater.
"If you are looking for something for a person in an apartment, the best scenario for many applications that includes music, start with a receiver and a set of bookshelf speakers," explains Jones. "The benefit is that in apartments, bookshelf speakers provide dynamics that can later be augmented for theater or other applications with other products such as a subwoofer."
Plus, these days subwoofers have become more compact, whether in standalone formats or as the popular wireless pairing with soundbars.
Yes, Apartments & Condo Owners Can Do Home Theater
Looking beyond stereo, 2.1-channel or 3.1 systems, which can be employed to save space while improving the sound of video content, Jones and Stead emphasize that integrators can still offer apartment and condo occupants an array of surround-sound solutions.
Jones admits that implementing a full surround system can be challenging in smaller living spaces, but he says integrators can implement wireless speakers to eliminate the clutter of cables.
Pointing out some of the products available from Sound United that integrators can use to address surround sound in apartments and condos, Jones and Stead cite the Polk Audio Legend line as an example. They add that Definitive Technology's BP series, for another example, can help dealers install immersive Dolby Atmos audio systems.
On the electronics side of home theater and AV sound, both industry professionals comment the dynamic volume options built into Denon and Marantz AV receivers can be set up to help apartment and condo dwellers maintain dynamics without disturbing their neighbors.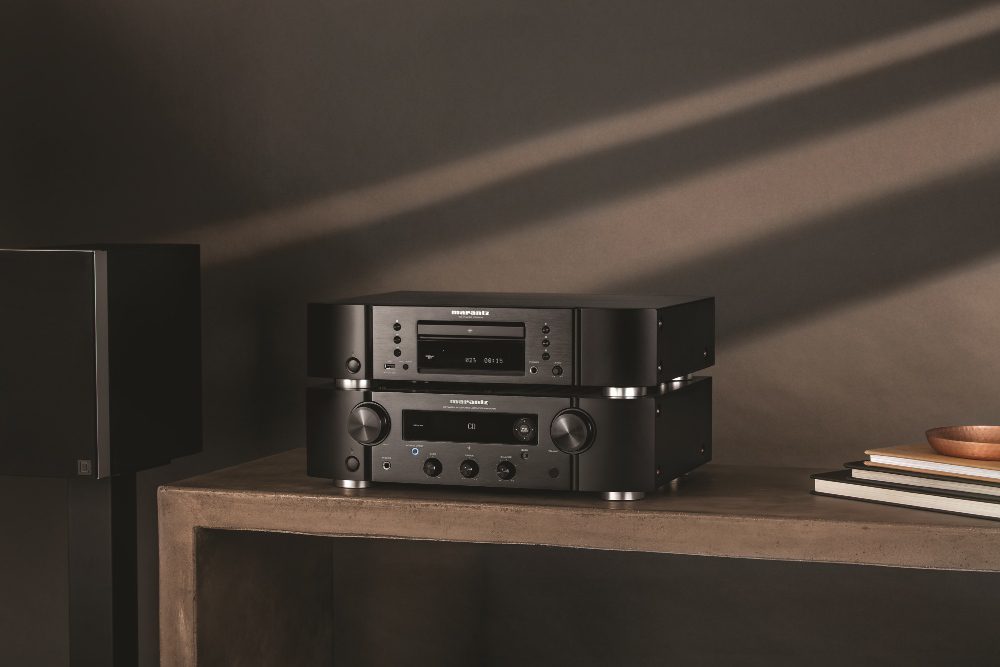 Getting back to wireless audio technologies, Jones says integrators should not be afraid to use wireless products whether they are designing whole-house audio systems or AV systems because they are much more robust than even just a few years ago.
"Wireless audio is becoming really popular. It used to sacrifice performance for convenience, but now the quality is as good as a CD in some cases. Some solutions use mesh network technologies, but they are susceptible to noise issues," Jones comments.
"HEOS works at 5GHz for example and 2.4GHz; it can be set up to work on a different frequency from a network or [integrators] can go in and find channels that are less cluttered with interference."
Don't Ignore the Vinyl Resurgence
Stead adds that another system integrators shouldn't ignore for apartment and condo dwellers is vinyl-based stereo systems.
Younger consumers he says have helped to fuel the resurgence of vinyl, and Stead notes that vinyl requires a different musical "journey" than streaming audio for example. Stead explains that legacy formats such as vinyl and CDs require users to get up to change the media, which today is a unique way to listen to music.
Stead continues by noting the playback of vinyl requires extra steps such as cleaning the record before it is played and physically having to drop the needle to start playback. These steps require a higher level of involvement than simply selecting a song or artist using digital playback and control methods offered through devices such as iPhones and iPads.
Read Next: Enclave Audio Systems Deliver Easy Wireless 5.1 Setups
That being said, some companies such as Yamaha offer turntables like the VINYL 500 that deliver the best of all music worlds. Besides playing records, the product includes the added capabilities of streaming music services, can be paired with Yamaha's MusicCast platform and wireless speakers, and even be controlled with popular voice assistants.
Jones and Stead also emphasize that regardless of the installation scenario, integrators need to reinforce through demonstrations or other means how important good audio is to the video experience.
"A lot of times with video, audio supports the content more than people realize," Jones says. "So, a lot of times people need to be exposed to AV content with video and low-quality audio and then video with commensurate audio to be more compelling."
If you enjoyed this article and want to receive more valuable industry content like this, click here to sign up for our digital newsletters!