Upgrading existing clients' home theaters can be a strong revenue source for integrators, especially during the COVID-19 pandemic. A key example of this new trend is in conversion to anamorphic cinema 4K. Shawn Kelly, founder and CEO of Panamorph, outlined what this means for integrators in a conversation with CE Pro's Jason Knott.
CE Pro: What's driving this retrofit surge?
Shawn Kelly: Well, it really is a combination of two things. First, I think most people have accepted that, at least for the near future, cinema-format movies and streaming content is going to be watched in the home rather than at commercial theaters. That means they're willing to invest in upgrading their theaters for the highest performance, but only if it means an installer is in their house for a very brief time. Second, our new direct attach cinema conversion lenses for Sony and JVC projectors only take minutes to install so they support that fast but obvious upgrade clients are looking for.
CE Pro: Do you really mean minutes?
Kelly: Yes. If the client already has a 2.4:1 screen and one of the newer Sony or JVC 4K projectors that work with our direct attach lenses then realistically we're talking about maybe 10 minutes tops to install and dial it in.
CE Pro: And clients are finding this valuable enough for the $5,995 price tag and time spent in their homes?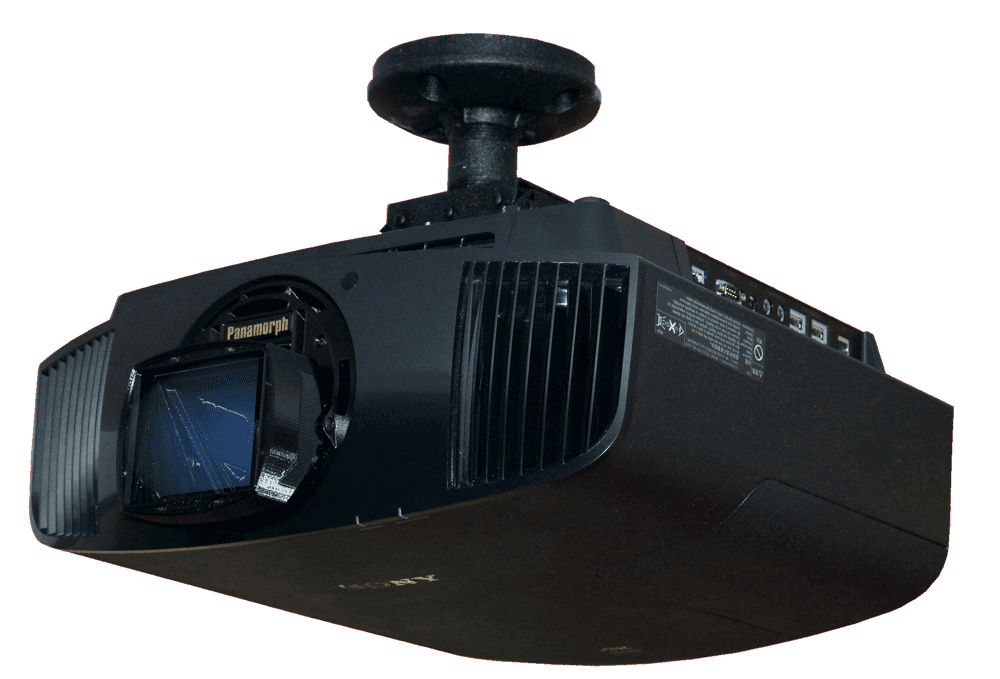 Kelly: Well, the reality is that clients have already invested in a projector with anamorphic capabilities so they just need the lens to support the additional brightness and detail that takes their performance beyond commercial theaters. That dramatic level of enhancement with such as short installation time is compelling.
CE Pro: You said a 2.4:1 screen. What about 2.35:1 screens?
Kelly: The new direct attach lenses are optimized for industry standard 2.4:1 ratio of movies made since 1972. If an older 2.35:1 format screen is used there will be overscan onto each of the left and right borders by about 1% of the screen width.
CE Pro: Where do they go for more information?
Kelly: www.panamorph.com or email me at shawn@panamorph.com. All authorized Sony and JVC projector dealers are automatically pre-authorized as a Panamorph dealer so it just takes 90 seconds to register with us for access to our Dealer Portal for pricing and ordering.
If you enjoyed this article and want to receive more valuable industry content like this, click here to sign up for our digital newsletters!