The next list of movies in CE Pro's ongoing list of films to check out while in quarantine are five Pixar films.
Pixar's first movie was released in the fall of 1995, and of course it is the iconic film "Toy Story." Since that release, "Toy Story" has turned into a major franchise for Pixar and its owner Disney, and the studio has gone on to release a number of important films that are loved by children and adults.
Generally, what makes Pixar's movies stand out is their combination of cutting-edge animation, which was eventually emulated by many other studios, and really good storytelling.
Some of Pixar's movies include the aforementioned "Toy Story," as well as other titles such as "Monsters Inc.," "Finding Nemo," "Ratatouille," and "Brave."
In recent times, Pixar has released sequels to its earlier blockbusters such as "The Incredibles 2" and "Toy Story 4." Pixar's latest release "Onward," which had the unfortunate timing of hitting the theaters in early March 2020, is currently available as a rare first-run movie from services such as iTunes Movies and Amazon Instant Video.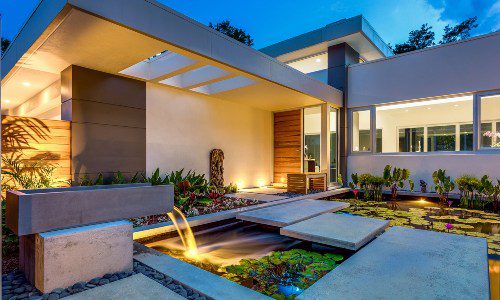 Landscape and architectural lighting create a magical and elegant ambiance for homeowners. The outdoor lighting industry has always been a phenomenal one and continues to grow in popularity. Now is the ideal time to learn more about this rapidly growing and highly profitable industry. Join our panel of esteemed lighting experts that will dive into why it's time for integrators to rethink their role in the outdoor lighting industry.
Register Now! 
Debating Pixar's Best Movies
Like any other best lists, opinions will vary.
Before getting into my top five Pixar movies I will say that while my list will be in no particular order, I think "Up" is the best movie produced by the studio.
My list will also show some bias to the movies that my kids basically grew up on. During the early 2000s Pixar produced a number of excellent movies and I must have seen these movies time numerous times so my list favors those titles.
For what it's worth any of these movies also could have made my list:
"Ratatouille"
"Toy Story 2" and/or "Toy Story 3"
"Monsters Inc."
"Finding Nemo"
One more thing: Pixar has also produced a number of excellent short stories that can be found with their DVD, Blu-ray and UltraHD 4K disc packages or as stand-alone bundles. Those bundles are available as "Pixar Short Films Collection Volume 1, Volume 2 or Volume 3."
Out of all of these short films, my favorite is "Jack-Jack Attack"
Now with all of that said here are five Pixar movies to watch while in self quarantine: Click here to view my list!
If you enjoyed this article and want to receive more valuable industry content like this, click here to sign up for our digital newsletters!